In a statement signed by Plateau state's chief veterinary officer, Dr. Doris Bitrus, he confirmed that fresh cases of bird  flu were on the 8th of January reported to the Ministry of health.
In his statement, he said that "six farms have been confirmed positive of the disease; the farms host a total of 10000 birds". He also stated that the government has already taken measures to ensure that the disease is quickly arrested and that it is prevented from spreading to other farms. Dr. Doris advised the people of Plateau state to remain calm, and to promptly report any suspected case.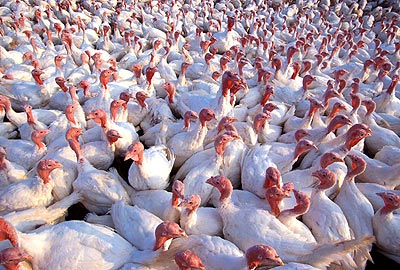 Bird flu is associated with birds, but it can be transmitted from bird to man. The disease is characterized by fever, muscle aches, running nose, trouble breathing and sore throat.
For individuals, it can be prevented by staying away from sick birds, proper washing of and thorough cooking of birds' products before consumption.
Members of the general public are advised to maintain high personal hygiene, and wash their hands properly with soap and water after contact with birds and their products.
For bird keepers, farmers and merchants in this line, they should ensure that the birds are properly vaccinated, and that they maintain a very high level of hygiene and caution, watching out for any of these symptoms and reporting any suspected case to appropriate authorities. The environment should also be thoroughly clean and disinfected.