Most adults need between 7 to 9 hours of a good night sleep daily, kids need a bit more than that. For all intents and purposes it has been proposed that sleep deprivation actually shortens the life span. So, how would you feel if you found out that the shorter your sleep, the shorter your life span? Would you be confident in a long healthy restful life? Or will you be on shaky grounds of sleep deprivation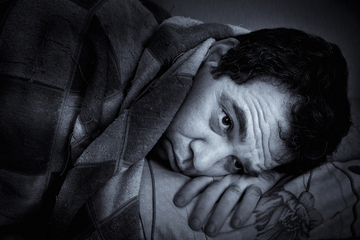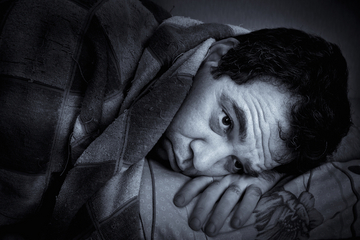 A few people can survive on a few hours of sleep, and others need about 11 hours of sleep. In between these extremes are the normal people who will get a good sleep on at least 7hours of sleep, no less. Those people who require more sleep will need a lot more to keep up. But how can we recognize when our body has had enough sleep deprivation?
READ ALSO: AMAZING BENEFITS OF SLEEPING NAKED
10+ Results of Sleep Deprivation
Possible links to cancer: Colon and breast cancer risks, amongst others, can be increased when someone suffers interrupted sleep. Same with sleep deprivation.
Dull Skin: Sleep time gives your body a chance to heal and be renewed after the rigors of the day. when you don't get enough sleep, your skin never gets that time of to be healed and re-energized. This leads to unhealthy skin and premature aging.

Good sleep for good skin

Lack of Control: People tend to lose their inhibitions more when they lack good sleep. This loss of control can range from loose morals to lack of self-discipline such as overeating and can even affect behavior to others. Lack of control over cravings often lead to over indulgence which will likely lead to obesity and related problems.
Long-term Memory Loss: When the brain gets consistently starved of a good night rest, there is no time for brain tissue to be rejuvenated after the stress of the day. when this sort of sleep deprivation continues over a long period, the brain damage may become permanent on the long term and it will manifest usually as constant forgetfulness.

Poor performance

Alzheimer's: Terrible sleeping habits have been linked to increasing the possibility of the disease.
High Blood Pressure: Sleep deprivation has been linked to high blood pressure and increased risk of heart disease.
Terrible Immunity: Because your body doesn't get enough rest and enough time to fight and rejuvenate, your immune system begins to fail. This can be noticed when people fall ill more often when they have lost sleep consistently. Even a day of bad sleep habits can result in a cold or infection.
IBS: Both Inflammatory Bowel Syndrome and Irritable Bowel Syndrome get much worse when there is lack of sleep. Lack of sleep makes these diseases more likely to develop. Crohn's diseases is also made worse with lack of sleep.
Low sex drive: Sleep helps to boost testosterone production in both male and females, which is responsible for their sex drive.
Depression: People with depression often suffer from insomnia and poor sleeping habits. However, insomniacs have been profiled to be twice as likely to fall into a depression. Even a night of no sleep is enough to sour anyone's mood.
Over-urination: Our body loses its ability to control our bladder movements when we don't get enough sleep.
Diabetes: This might seem extreme, but no sleep leads to tiredness which leads to overeating and increases the risk of type 2 diabetes.
Pains and aches: Lack of sleep causes people to feel pain more and have a lower pain threshold. Muscle atrophy, headaches and inflammation are some other results of negative sleeping habits.

LI-SLEEP07 man in bed with a cold
Uploaded by: robertson kate

Mental Health and Co-ordination: Lack of sleep makes people anxious and irritable, it also affects motor skills and slows down speech and reasoning. Hallucinations and impaired vision occur due to lack of sleep.
Learning difficulty: Loss of short term memory in both children and adults makes it harder for them to learn when they are sleep deprived.
Which of these quick facts can you relate with from sleeping late or not at all? Sleep regimen affects a whole lot about us as humans. What could ultimately be more important than good health eventually?