Cancer affects everyone – the young and old, the rich and poor, men, women and children – and represents a tremendous burden on patients, families and societies. Cancer is one of the leading causes of death in the world.
Yet, many of these deaths can be avoided. Between 30-50% of the disease are preventable by healthy lifestyle choices such as avoidance of tobacco and public health measures like immunization against cancer causing infections. Others can be detected early, treated and cured.
This disease is one of the most well-known topics on the planet, yet there is so much that can reduce your personal risk of developing it that you might not know. Learn these interesting facts about the disease.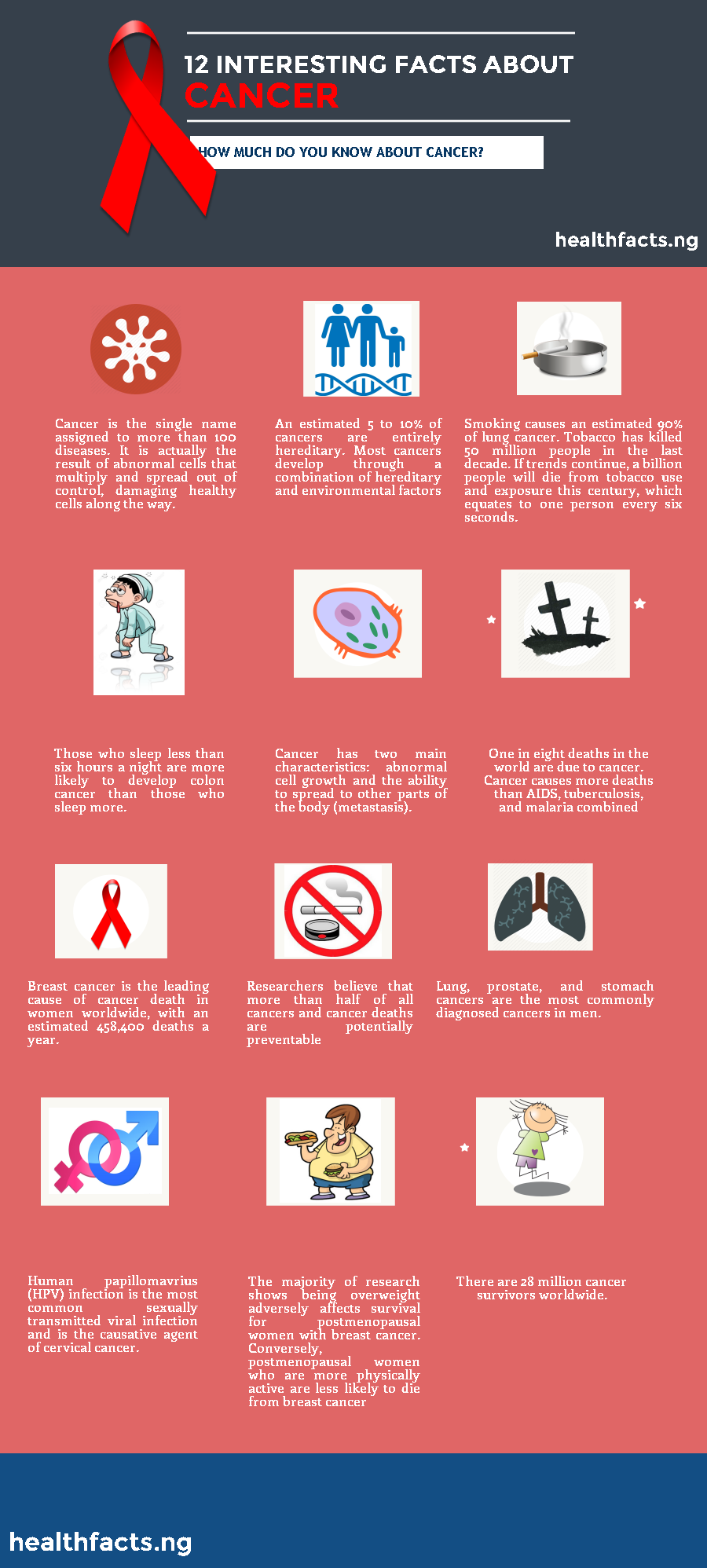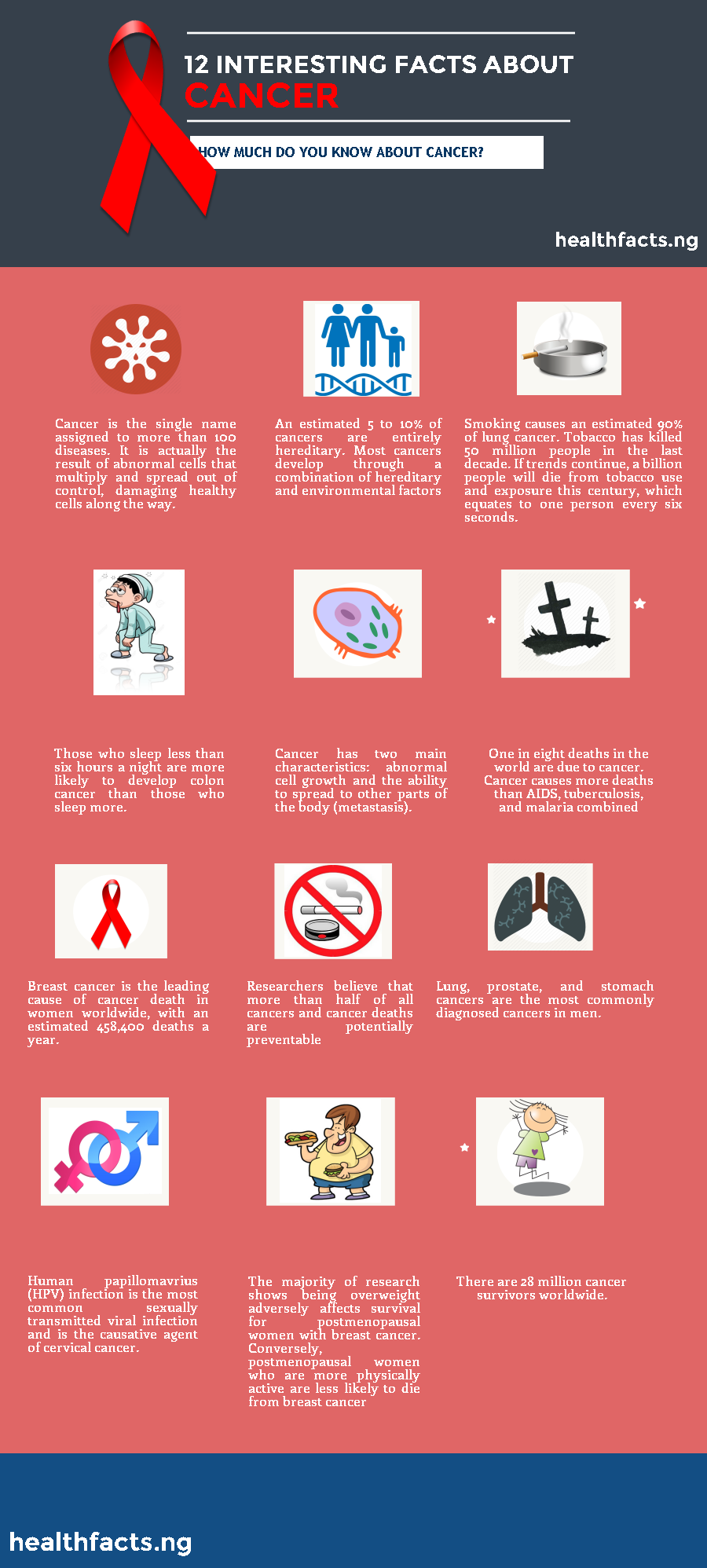 A healthy diet, plenty of water, adequate rest, regular exercise, quitting smoking, limiting alcohol, and (in general) treating your body as well as you'd like your body to treat you are the front line defense against all disease – especially cancer.