TGIF!!! – Thank God It's Friday. Most individuals couldn't wait for the weekends to come. That which serves as a means of resting and cooling off from the week's activities. Alas, the weekend is here. If we fail our weekends, they may just come and go in no time. Having handy tips would help us in having a fabulous weekend.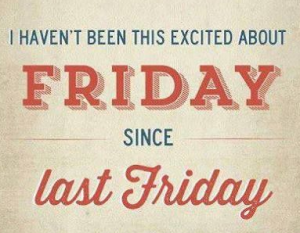 Here are ten (10) handy  tips to maintaining a healthy lifestyle:
Have a healthy diet: A healthy diet would help your body in its efforts to heal itself, and in some cases, lessen the risk of serious illness. Have a healthy diet today and always!!! Ensure you avoid over-eating. Moderation is the key to keep those extra calories off. Instead of opting for bigger portions, take small portions at one time.
Fuel your body: Ensure you hydrate your body. Drink lots of water and other nutritional fluid. Find a water bottle you love and keep it full all weekend long. Doing so causes a boost in metabolism, and helps with weight-loss goals, improved energy, and glowing skin.
Exercise: Engage in all forms of exercise that is convenient for you and won't tell on your health. The benefits of exercise cannot be over-emphasized. You could go on walks with family members or engaging in other activities like swimming, cycling, jogging, and the likes.
Disconnect: Turn off your phone and computer when you can. It will help you relieve stress; we all know that stress = cortisol, a stress-induced hormone that slows the metabolism and increases fat retention.
Make out time for yourself: Take time out of the weekend for yourself, so you can chill out, gather your thoughts, and relax. A picnic spot or a resort where you can play different games like tennis, football, basketball are also great destinations to spend your weekend in a healthy way.
Rest properly: Rest heals the body and has been shown to lessen the risk of heart trouble and other psychological problems. Have a good night rest at all times especially during weekends.
Meditate: Set aside time to meditate and clear your mind from your hectic week.
Listen to music: Music is known to reduce stress. Its health benefits are quite amazing, so take out time to select a nice playlist and cool off while relaxing.
Advocate health: Be able to correct your family member gently of health habits that seem bad to you. This way you enlighten your them about healthful habits, and this also serves as a reminder to the home at large. Also, be health conscious.
Have a fresh Monday: After the amazing weekend, it is very important to get back to regular eating patterns and diet from Monday. To make up for the extra calories consumed during your weekend, consume a high protein, low carbohydrate diet dinner (steamed or baked) chicken,  egg white preparations,  pancakes for two days after that amazing weekend.
The most anticipated days of the week are the weekends. However, these days disappear in no time without individuals having the most of it. If properly planned out,your weekends would truly be the best days of the week.