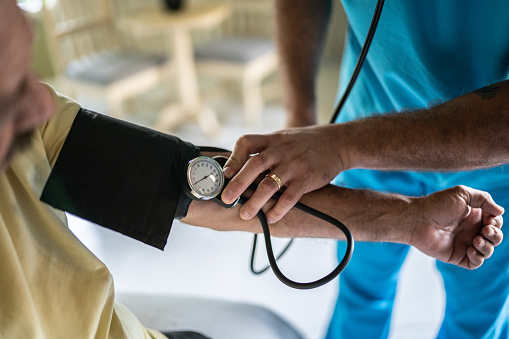 Take this quiz to assess how much you know about hypertension. Goodluck!
#1.

Hypertension is a disease of the elderly. Young people cannot have it.
#2.

High blood pressure usually does not have signs and symptoms, that is why it is called the 'silent killer'.
#3.

Hypertension only affects those that think too much.
#4.

Primary hypertension, also called 'essential hypertension' is high blood pressure without an exact cause..
#5.

Secondary hypertension is high blood pressure caused by another health condition.
#6.

People with primary hypertension have to take anti-hypertensive drugs for a long time because there is currently no permanent cure for this type of hypertension.
#7.

Blood pressure that is equal to, or above 140/90mmHg is considered high.
#8.

Uncontrolled high blood pressure can lead to stroke
#9.

Excessive alcohol intake is a risk factor for developing hypertension.
#10.

Poor sleep can increase blood pressure.
Suggested: The Single Most Important Thing You Need To Know About Stroke.
Leave a comment and tell us how many you got right!
Kindly share this post to educate others.