A suspension commonly used to treat heartburn, indigestion and flatulence is being recalled from circulation. Find out why.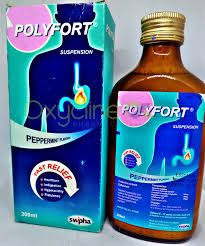 Polyfort Suspension is commonly sold over the counter in various local pharmacies for the treatment of heartburn, and symptoms of dyspepsia and indigestion.
The company recently released a statement highlighting suggesting that customers stop taking it for now. They also requested for all pharmacies to return every unit of Polyfort Suspension they have in stock.
The recall process is being undertaken because the Quality Assurance Team of the parent company is worried about negative trends from ongoing studies on recently produced batches of the medication. Further studies are likely to be carried out on even older batches of the suspension.
The producers are therefore requesting that all Polyfort Suspension be returned to the company for quality control and safety purposes. See the statement below: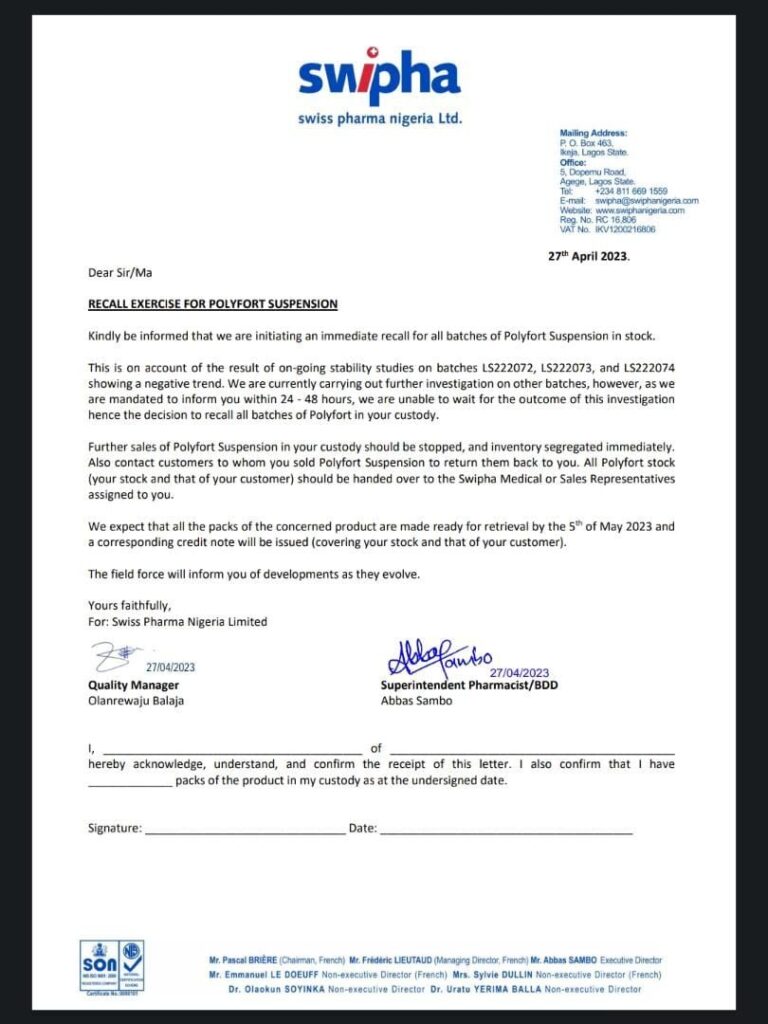 Kindly share this to save a life.