There are so many ways to surprise your pregnant wife, but what this Nigerian man did was so lovely. Anyone would have opted for getting a gift or even giving his wife some cash to take care of herself, but the man making the headlines today is the one who took his time and was dedicated to showing his love in the littlest but most valuable way.
Something most African men aren't used to is cooking for their wives; pregnant or not. So, the excitement over this Nigerian man who took time to prepare a meal, a sumptuous one at that for his heavily pregnant wife was indeed catchy and something to talk about.
What this Nigerian man did to surprise his wife was mind-blowing.
Well, I guess at this point, it's safe to say it's a thing of the past as men (African) are beginning to understand the struggles of pregnancy as they now take time to care and nurture pregnant wives.
Anyway, this Nigeria man, Frank Quad Uzor, is definitely a good example to others as he just showed how he's been taking care and supporting his pregnant wife.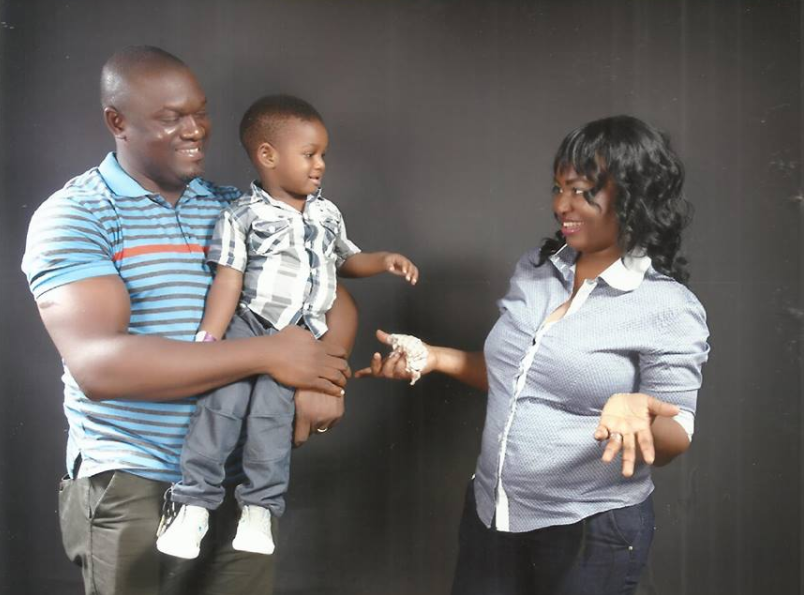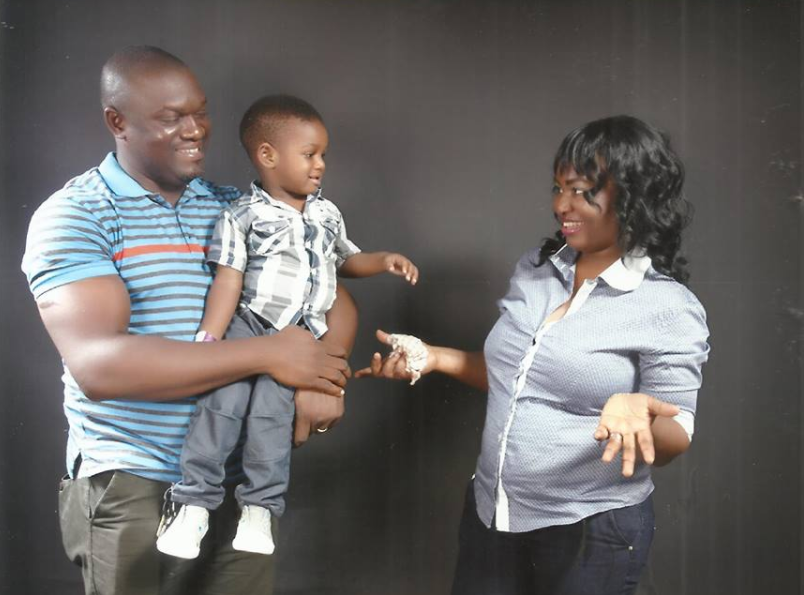 Frank showed his love for his wife as well as his cooking abilities in a post he shared on Facebook, showing off the plate of jollof rice and chicken as well as jollof spaghetti he made for her.
He captioned the post,
"Special request from my pregnant wife (the woman dey chop for National Assembly these days).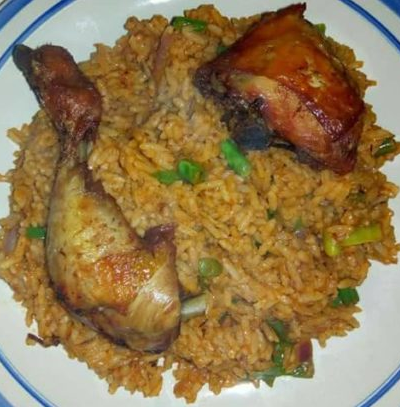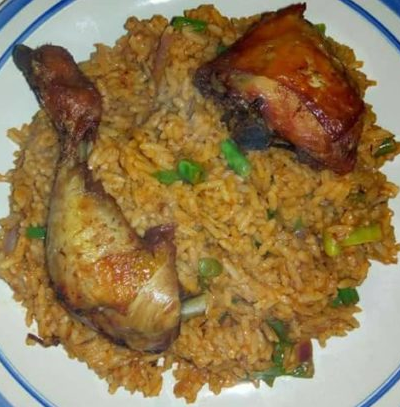 My beautiful Nwunyem requested for Jollof rice and Jollof Spaghetti collabo this morning, and "INSTRUCTED" that I make sure that the chopped green beans and bell peppers are moderately cooked… Who am I, I answered yes Ma'am! The result is the photos before you. Honestly, the effort was worth it."
Taking care of your pregnant wife can be quite a challenge, but like Frank said, it's definitely going to be worth it.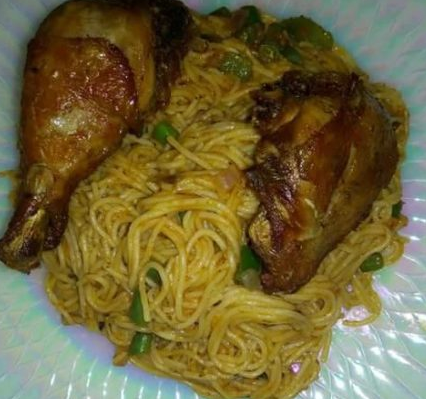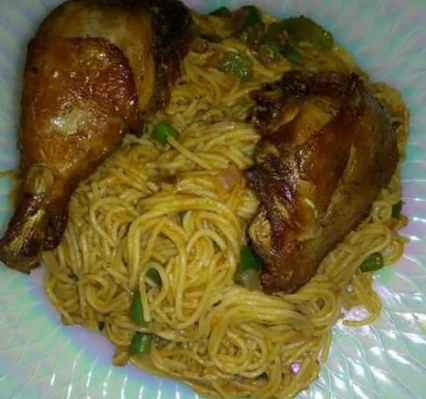 Reading a few books about pregnancy or simply making a few research about it to understand the hormonal changes and all that goes on in a woman's body when she is pregnant is a good place to start.
However, if you can't lay your hands on any of such resources, these few tips will help.
ALSO READ: Tips to Eating Healthy during pregnancy
1. Listen to your pregnant wife and be compassionate. Sometimes, all she really needs is a listening ear to express how difficult the whole process is for her.
Remember, it's just temporary, she isn't going stay pregnant forever.
2. Take over some house chores like cooking (just like Frank), washing and any other thing you can lay your hands on.
Pregnant women frequently have to cope with morning sickness and exhaustion. So, taking up a few chores will show her that you care for her and really just want her to be fine.
3. Be patient and understanding.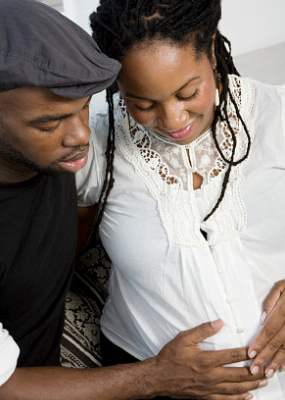 Be patient with your pregnant wife's mood swings. Indulge her cravings. Make her comfort a greater priority than your own and never forget to remind her of how beautiful she is because it's not unusual for her to feel unattractive considering the number of physical changes her body undergoes during such period.
Now that you know a little about caring for your pregnant wife, what are you waiting for? Go take care of that body of gorgeousness waiting to receive your love and care.