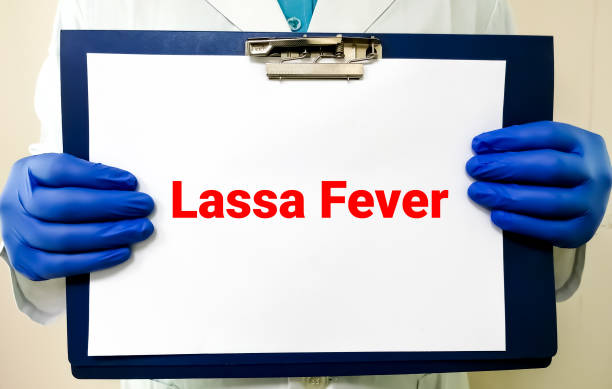 Lassa fever is on the rise again. It is a viral hemorrhagic fever that is endemic (occurs frequently) in Nigeria. Although not as deadly as other viral hemorrhagic fevers like Ebola, Lassa fever still has the potential to cause severe and life-threatening illness.
According to WHO trends, cases of Lassa fever peak between December to April in Nigeria. Although the disease can occur anywhere in in the country, it is more prevalent in states like Ondo, Bauchi and Edo.
What is Lassa fever?
Lassa fever is an illness that is caused by a group of viruses called Arenaviridae. These viruses are transmitted from rodents to humans; it is a type of zoonotic infection (an infection that is caused when humans interact with animals).
A specie of rodents called multimammate rats is responsible for the infection. The rodents serve as reservoirs for the virus which they shed through their urine and faeces.
How is Lassa fever transmitted?
Lassa fever can be transmitted when a person comes in contact with the urine or faeces of an arenavirus-carrying rat.
These rodents can be found in households, especially around unhygienic neighbourhoods where food and refuse are not properly disposed of. The rats can urinate or defecate on food and other household items. Consumption of rodent-contaminated foods can cause the infection.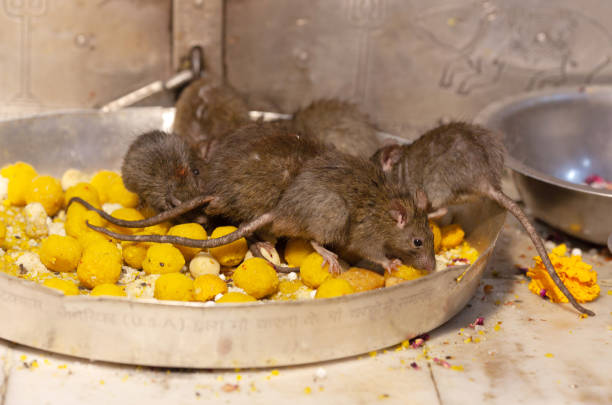 Lassa fever can also be transmitted through aerosols that can be inhaled. This can happen when the waste products of the rodents are disturbed during sweeping.
The disease can also be transmitted from person to person, through contact with body fluids like blood, or open wounds.
Once a person comes in contact with the virus, it takes anywhere between 2-21 days for symptoms to appear.
What are the symptoms of Lassa fever?
Lassa fever is often asymptomatic up to 70- 80% of the time. However, when there are symptoms, they are typically non-specific in nature. For example:
Mild- moderate fever
Body weakness
A general feeling of unwellness (malaise)
Mild muscle aches
Headaches
Lassa fever can be easily mistaken for malaria.
In a few cases, the disease can be more severe and present with symptoms like:
Bleeding from the ears, nose or mouth
Hearing loss (the most common complication of Lassa fever)
Difficulty breathing
Chest and back pain
Pregnant women are at an increased risk of severe infection.
How is Lassa fever diagnosed?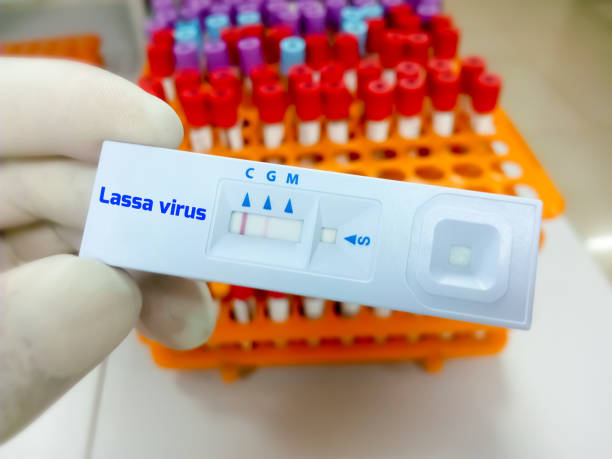 The hemorrhagic fever is diagnosed using special blood tests such as ELISA and PCR.
People with suspected or confirmed Lassa fever are often admitted and isolated until they are disease-free. When this happens, it is not a form of stigmatization, rather, it is an attempt to contain the infection and prevent person-to-person transmission.
Can Lassa fever be treated?
Yes, Lassa fever can be treated.
An antiviral drug called ribavirin has been found to be successful in the treatment of Lassa fever. In addition to ribavirin, other supportive treatments such as fever and pain control may also be administered.
There is currently no approved vaccine for Lassa fever.
How to prevent Lassa fever
The primary principle of prevention is to avoid or minimise contact with the reservoir – multimammate rats. Do this by:
Proper waste disposal
Maintaining a clean environment
Store food items properly and out of the reach of rats.
Rodent control through traps, rat poisons, etc
Also, seek treatment if you suspect Lassa fever, especially if you live in a high-risk region e.g Owo in Ondo state, Nigeria.
Remember to avoid undue contact with bodily fluids to protect you from both Lassa fever and other infections such as HIV, hepatitis, etc. Stay safe!
Kindly share this post.