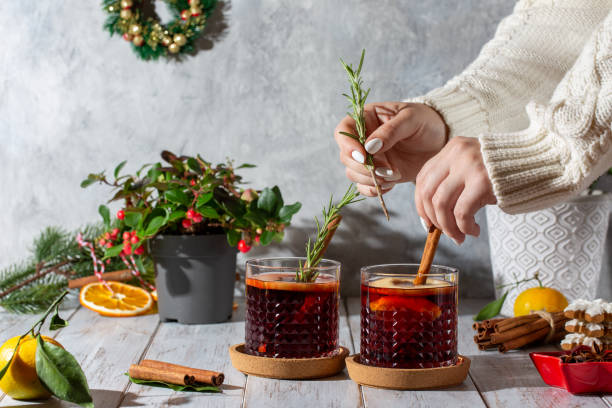 It's beginning to look a lot like Christmas! It's that time of the year again, and in Nigeria, that means a lot of jollof rice, fried meats and a ton of soft drinks.
Hmm…
That's not so good, but hold on, we understand.
It's true that we need that extra refreshing bottle of cold drink to accompany all that food and grease. But why not make it healthy? You don't have to wait until the new year before you start being conscious of your health.
On that note, here are 3 healthy and tasty drink ideas that you can make at home without breaking the bank!
1. Pineapple-Ginger Heaven
If you know anything about health, you would know that fruits are your friends. Pineapples are not just tasty, but they also provide numerous benefits like aiding digestion and relieving symptoms of inflammation.
You can make a delicious jar of healthy pineapple juice, and all you need is some ginger and honey, if you like.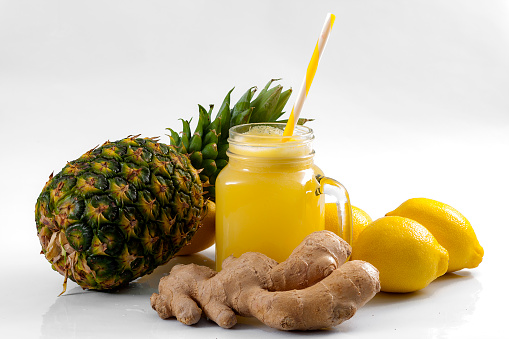 Recipe:
Wash, peel and chop your pineapples and ginger into bits.
Add the chopped ingredients into a blender with some cups of clean water (depending on the quantity of fruits you have).
Add some teaspoons of pure honey to your taste. If your pineapple is ripe and sweet enough, you can skip this step.
Sieve the blended mixture using a clean cheesecloth or flour sieve to reduce some of the fibrous particles from your drink. It's okay to leave some of the particles because they are healthy.
Transfer your drink into a container of your choice and refrigerate.
Your natural pineapple juice is ready and you would love it.
2. Orange and Scent leaf Goodness
Oranges are among the most common citrus fruits you can find in Nigeria. They are packed with Vitamin C which help your immune system and skin.
Did you know that you could make a fine glass of juice from oranges and scent leaves? Yes, scent leaves are good for the body. They have been shown to help regulate the blood sugar and aid breast milk production
Recipe:
You will need some oranges, scent leaves, lime and ginger for this recipe.
Use a juicer or manually squeeze the juice out of your oranges. The juicier your oranges, the easier this process will be.
Squeeze the lime also. Using just 1 or 2 small limes will be fine. You don't want the juice to be too sour, do you?
Make sure to remove any seeds from the fruit juice.
Cut your ginger into tiny bits and soak in warm or hot water to extract all the flavour.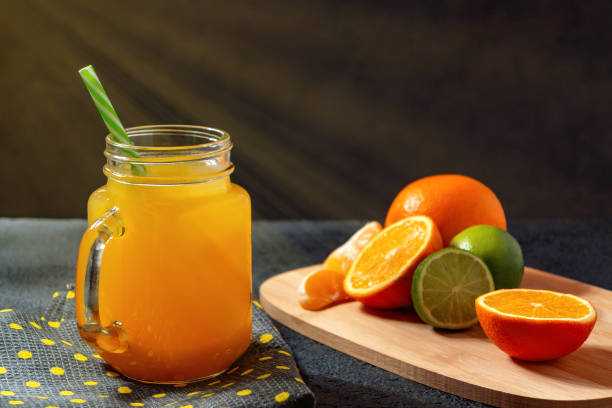 Allow the ginger tea to cool.
Add the cooled ginger tea to your fruit juice and stir.
Add a cup or two of clean water to the mix.
At this point, you can add some honey to boost the sweetness. Avoid using refined sugar if you can.
Wash and chop your scent leaves (nchanwu or efirin) into tiny bits. You only need a little quantity here, so that its taste doesn't overpower the fruits.
Mix everything and transfer into a container.
Congratulations! You just made a tasty batch of orange & scent leaf fruit juice.
3. Homemade iced tea
Iced tea lovers, come over here. Instead of buying industrially processed iced tea for Christmas, you can easily make yours at home, and guess what, it's very simple!
Recipe:
Get 6-8 bags of your favourite black tea.
Get one fresh lemon. Wash and cut into thin round slices. Don't peel the skin off.
Prepare using either of these methods.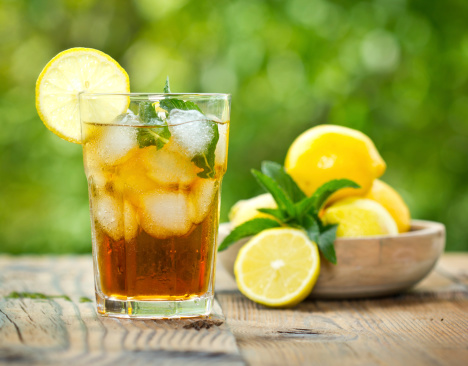 Cold method
Put your teabags and lemon slices into a large container or jug. Add enough room- temperature clean drinking water. Don't add too much or too little. 2-3 cups will work for this number of tea bags.
Transfer the water/tea bag mixture into the refrigerator and let it stay for at least 8 hours or overnight.
When you are ready to drink it, remove and squeeze the water out of the teabags and into the drink before discarding. Leave the lemons. At this point, your drink would have gotten that natural tea colour.
Stir, and your iced-tea is ready to be served.
Hot method
Place your teabags into your container or jug.
Make tea by adding the quantity of hot water that would be appropriate for the number of teabags.
Leave the teabags to release their taste and nutrients into the water for about 2 minutes.
Remove the teabags and squeeze residue into the tea. Avoid leaving the teabags in hot water for too long. The longer they stay, the more bitter your iced-tea will be.
Leave the tea to cool a bit before adding your lemon slices
Refrigerate the tea and lemon for at least 8 hours or overnight.
Your iced-tea is ready!
A word from Healthfacts
You can make your own healthy and delicious drinks for Christmas. Try these recipes to save your health and money.
Feel free to share other drink ideas in the comment section.
Also share this post with your friends and family.
Have a merry and healthy Christmas ahead.