There are some harmful food that you eat regularly that you are not aware of. It is not just enough to eat healthy, we have to be careful of the content of what we eat. Some foods contain harmful substances that could be poisonous or even carcinogenic. For example, some species of cassava must go through proper processing before they are safe for consumption. Here are three things you eat that could be harmful .
Rice
Yes, you read right! Rice is a staple food in households in over 100 countries of the world. It is rich in fiber, vitamin B, magnesium, phosphorus but it is primarily made up of carbohydrates. Brown rice is generally healthier, but white rice, which is the more common type comes with a few pieces of baggage, healthwise.
Asides the commonly known risks associated with rice, the body can accumulate heavy metals like arsenic from it. Cereal grains generally absorb arsenic but rice takes up the most as it is cultivated in paddies. This is due to the high amounts of arsenic in the soil or irrigation water used to cultivate the crop. This is made worse when rice is cooked with water with naturally high amounts of arsenic.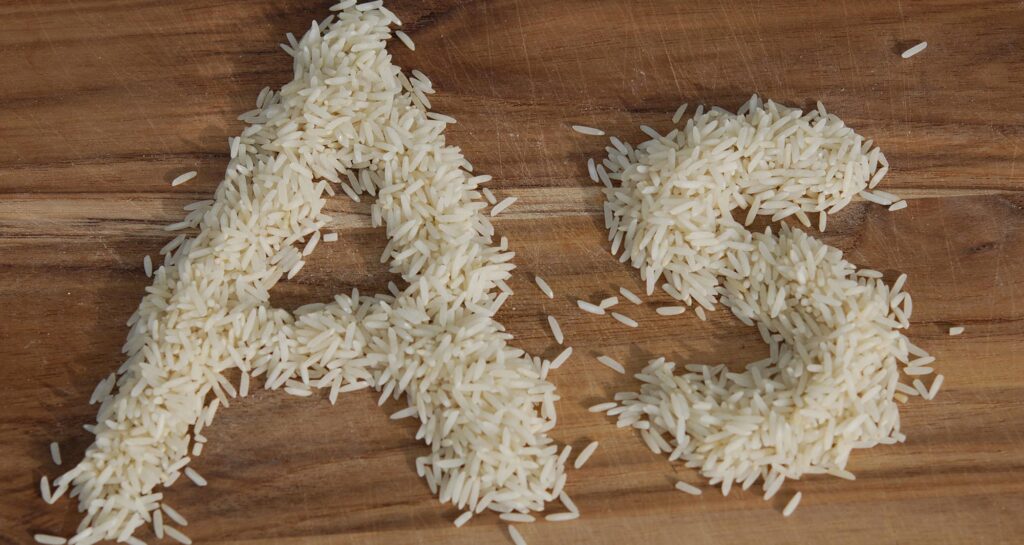 Arsenic is an odorless and tasteless semi-metal that is present naturally in rock and soil. It is found in underground water in its inorganic form and it is very toxic in this form. According to the WHO, the effects of arsenic ranges from diarrhea to cancer and it can affect cognitive development.
A study showed that the amount of arsenic in rice grown in some parts of Northern Nigeria is above the set limit. On the other hand, another study showed that consuming rice grown in southwest Nigeria will not cause harm.
However, there have been global efforts that will ensure that the amount of arsenic in soil is reduced and the crops cannot absorb the metal. At the household level, it is safer to parboil rice and cook in a lot of water.
Green potatoes
This may come as a surprise but yes, potatoes can be regarded as harmful food. There are a lot of ways to enjoy potatoes. You can fry it, boil it, bake it, you can even juice it! Potatoes are rich in carbohydrates, vitamin C, B, K, potassium, iron, calcium, zinc and antioxidants. Asides this, it is a great option for people who follow a gluten-free diet.
Apart from the leaves stems and sprouts that are toxic, green potatoes too are not safe for consumption. When potatoes are exposed to sunlight during storage, they turn green. Sunlight causes the production of chlorophyll which gives the green colour. Sunlight also causes the production of solanine which gives a bitter taste and irritates the digestive tract. When taken in larger quantity, it could cause paralysis.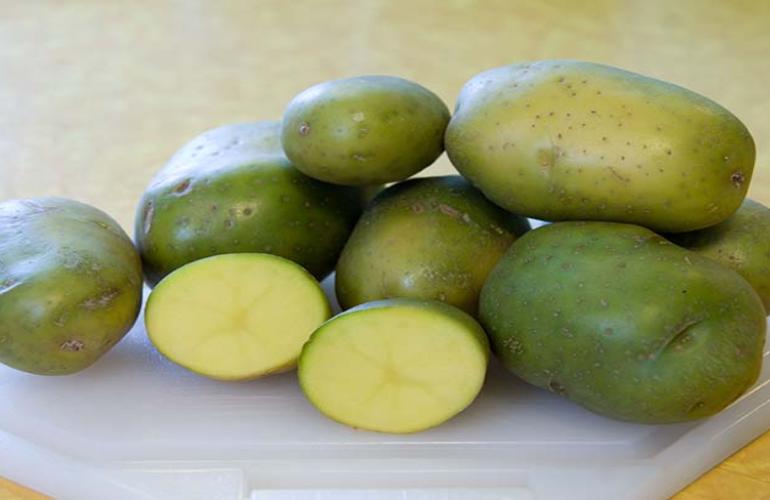 To be safe, cut off the green spots and sprouts before cooking. Also, If the potato taste bitter, just throw it away. Make sure the potatoes aren't green when you are buying them and do not buy too much at a time. Also, store them away from sunlight in a cool dark space.
Nutmeg
Nutmeg is a spice native to the Banda Islands. In the 16th to 19th century, nutmeg was one of the most valued commodities that even caused clashes between European countries. Today, the African nutmeg is used in Nigeria for spicing meals and making traditional medicine concoctions. Also, studies show that it helps to lower cholesterol.
However, nutmeg contains myristicin oil which is harmful in large amounts. Although myristicin oil is present in other spices, it is found in the highest amount in nutmeg. When broken down, it affects the central nervous system and causes hallucinations, drowsiness, dizziness, confusion, and seizures. Recently, there was a tiktok challenge where participants showed these symptoms.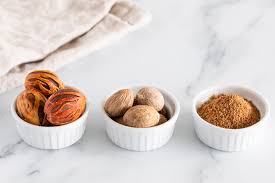 Myristicin oil also causes intoxication, where people combine it with other substances for the "high". About 2 teaspoons of nutmeg are enough to cause intoxication and more frequent use can lead to organ failure. To stay safe, small amounts of this potentially harmful food in meals and pastries is just enough.