If you've always wanted to lose weight in a pretty easy way for a long time now, then you can be sure of achieving that dream by gulping a cup or two of these weight loss drinks every now and then.
Weight gain is pretty much all about what goes into your mouth, likewise weight loss. So, you're going to lose weight and retain the weight and size of your choice, then you've got to make a few changes to what goes into your mouth.
For you to lose weight, your body has to burn more calories than it consumes. While these drinks won't exactly slash the calories you consume, it will increase your metabolism rate, which will in turn help in burning calories more and faster. That way, you'll lose weight faster.
Not only do these drinks help you lose weight, they are healthy detox, safe to consume and with no side effects whatsoever.
5 Homemade Drinks That Will Help You Lose Weight:
1. Honey Cinnamon Mix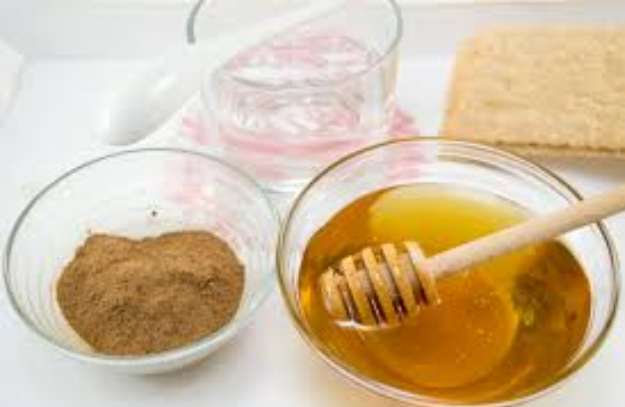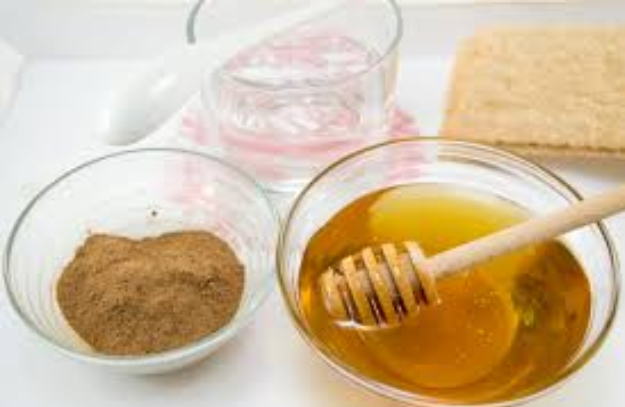 Mix 1 cup of warm water with 2 tablespoon cinnamon and 1 tablespoon honey (avoid stirring in the honey when the water is still warm) to this drink.
This drink can help boost your digestive system and speed up your body's rate of metabolism thereby increasing energy levels significantly.
So, if you're going to lose weight with this mixture, it's best taken on an empty stomach, at least 30 minutes before breakfast.
Note; You can also drink the mixture at night before bedtime and first thing in the morning as well.
2. Cucumber and grape juice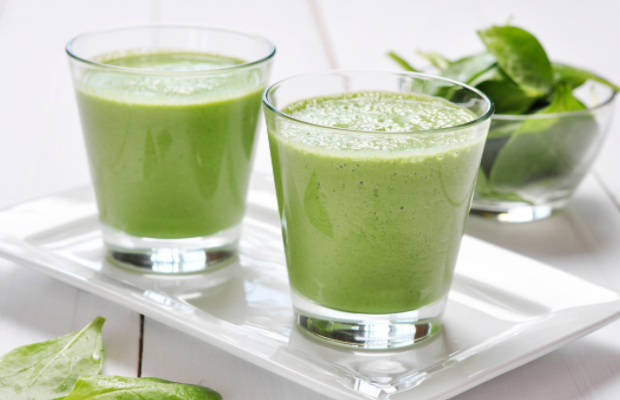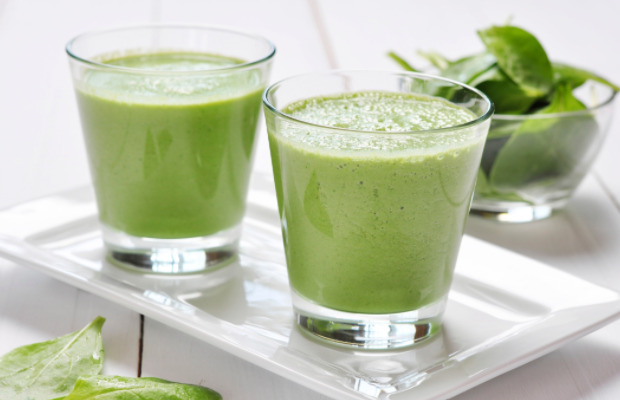 To make this drink, blend a small-sized cucumber with 2 medium sized frape fruit, lemon, and a cup or two of water.
Grape is a natural detoxifier loaded with Vitamin C which helps in increasing the metabolism of the body. Grapefruit also contains an enzyme called AMP-activated protein kinase (AMPK) which helps the body to assimilate sugar, thus activating metabolism and shedding of calories which helps you lose weight.
Cucumber, on the other hand, helps detoxify the liver and flushes out calories and toxins from the organ.
Taking a cup of this drink every morning before breakfast will help you lose weight easily.
3. Yogurt Smoothies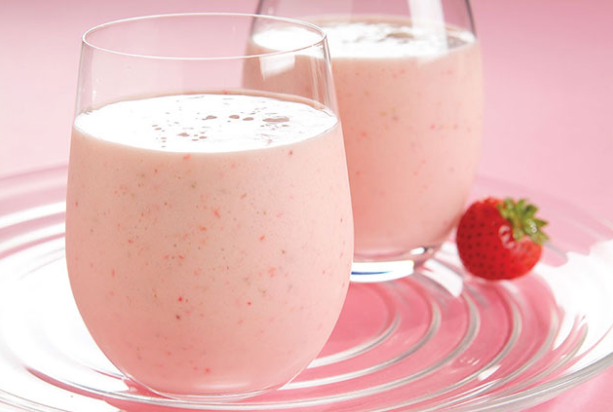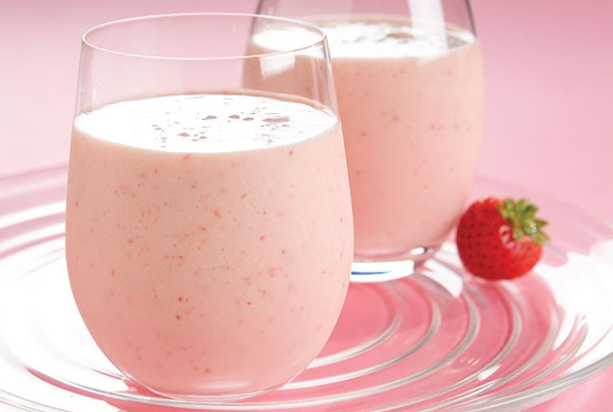 Yoghurt is rich in calcium which is very effective in helping you lose weight while limiting the amount of fat your body can make.
According to a study, "substitution of yogurt for other foods significantly augments fat loss and reduces central adiposity during energy restriction."
Not only will the yogurt help you lose weight, but also help you curb overeating because of the thickness of the smoothie.
So, be sure to add yogurt (healthy greek yogurt) to your favourite smoothie to help you lose weight.
4. Vegetable juice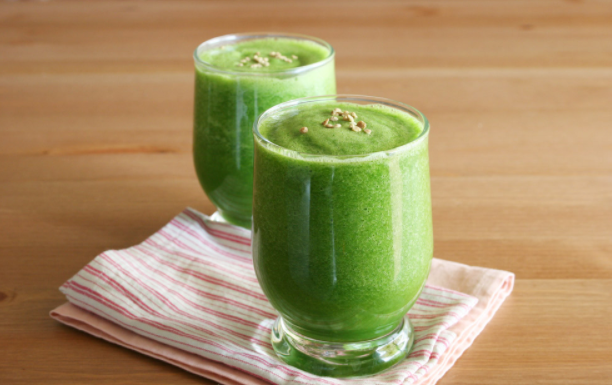 Vegetable juices are very helpful in weight loss because drinking fresh fiber-rich vegetable juices will reduce your food cravings and fill your stomach easily.
Not only does vegetable juice help you lose weight, it also supplies your body with healthy nutrients needed for proper functioning of your body parts.
5. Watermelon and cranberry juice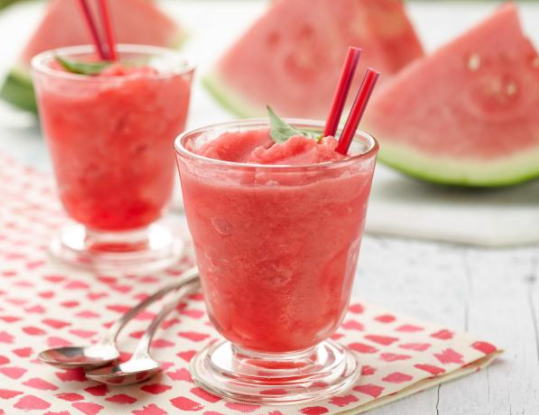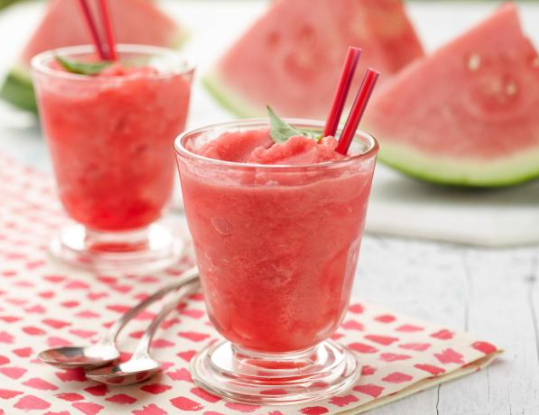 Blend 5-7 cups diced watermelon with 1 cup cranberry juice and 1 tablespoon lime juice.
Cranberry juice is rich in antioxidants which will help to remove free radicals present in our body which causes cell damage. It also contains organic acids which can dissolve fats and flush it out from the body.
Watermelon, on the other hand, is naturally low in calories, helps to hydrate the body, fights inflammation and is also rich in Vitamins A and B which prevent free-radical damage that may occur during metabolism of fat.
While weight loss might seem a bit difficult at first, you'd soon realize it's all about what goes into your mouth. So, consuming the right kind of food and drinks will help you lose weight in no time.
Remember consistency is key!