Hemorrhoids, commonly known as piles, are swollen blood vessels within the anus. They are quite common and can cause very uncomfortable symptoms such as bloody stool and pain. However, they are easily treatable and easy to prevent.
Keep reading to know more.
What are hemorrhoids?
Hemorrhoids are clumps of blood vessels in the anus. These blood vessels play an important role in maintaining faecal continence (the ability to willingly control when you defecate). Although the blood vessels are a normal part of the body, they can become abnormally enlarged in some people. When this happens, symptoms of piles begin to develop.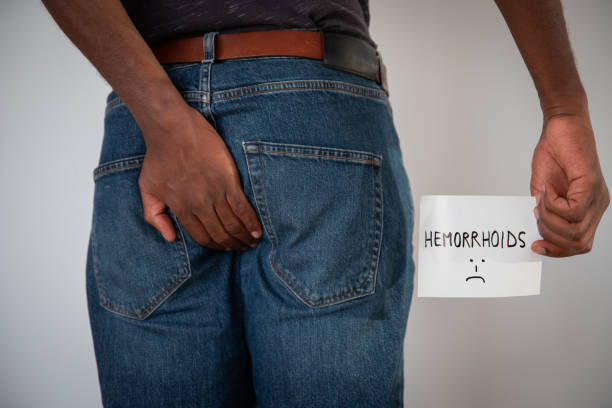 Symptoms of hemorrhoid
Bulging of a soft mass from the anus
Hemorrhoids can present as a protrusion of a soft substance from the anus. People often notice this bulge while passing faeces.
Depending on the severity of the hemorrhoids, the protrusion will behave differently. In some minor cases, the hemorrhoid will return into the anus on its own, while in more severe cases, the piles may need to be pushed back into place with a finger. It is also possible for the hemorrhoids to permanently remain outside the anus, even after attempting to push it back – this is called an irreducible hemorrhoid.
Not all hemorrhoids bulge out, some remain inside the anal canal and cause other symptoms. When you can feel hemorrhoids outside the anus, it is called prolapsed hemorrhoids.
Blood in stool
Piles are one of the most common causes of bright red blood in the stool. Check out other common causes of blood in stool here
Presence of skin tags or excess skin around the anus
Some types of hemorrhoids (external hemorrhoids) can cause excess skin around the anal opening. This loose skin is usually painless and mainly cause cosmetic concerns.
Itching around the anus
Prolapsed hemorrhoids and external hemorrhoids can irritate the sensitive skin around the anus and cause intense itching and scratching. Excessive scratching can lead to ulcers around the anus.
Pain
Most hemorrhoids are not painful. But some can suddenly become painful when clots form within the blood vessels. The pain can be so severe that emergency medical care may be needed.
What causes hemorrhoids?
Some risk factors can cause the anal blood vessels to swell and result in symptomatic hemorrhoids. These include:
Constipation and straining: These cause increased pressure within the anus. The pressure can block the drainage of anal veins and cause the blood vessels to swell.
Pregnancy: The weight of a growing fetus can also block the flow of blood within the anal vessels and cause them to swell. It has been estimated that 35% of women experience hemorrhoids during the later stages of pregnancy. However, most cases automatically resolve after childbirth.
Reduced intake of fruits and vegetables: A low-fibre diet will increase the risk of constipation and hemorrhoids
Lack of exercise: Physical activity encourages good bowel movement. When there is insufficient physical activity, the intestines get more sluggish and faeces stay in the body for long. This then causes hard faeces and straining, constipation and ultimately, hemorrhoids.
Sitting on the toilet for long: Toilets are built in such a way that sitting on them helps to increase the pressure within the anus in order to ease the process of defecation. But when people stay in such a position for a long time, their anal pressure is increased for a longer period and this will increase the likelihood of hemorrhoids.
Obesity: Being overweight can increase your risk of hemorrhoids.
Old age: The risk of hemorrhoids increases with age because the tissues around the anal blood vessels weaken over time. When these tissues get weak, the vessels can easily get engorged with any small change in anal pressure and cause symptomatic hemorrhoids.
Genetics: Some people are naturally born with blood vessels that easily swell and cause hemorrhoids. It often runs in families.
Anal sexual intercourse can worsen symptoms of already existing hemorrhoids.
Will hemorrhoid go away on its own?
Minor cases of piles can go away on their own. But some will require treatment.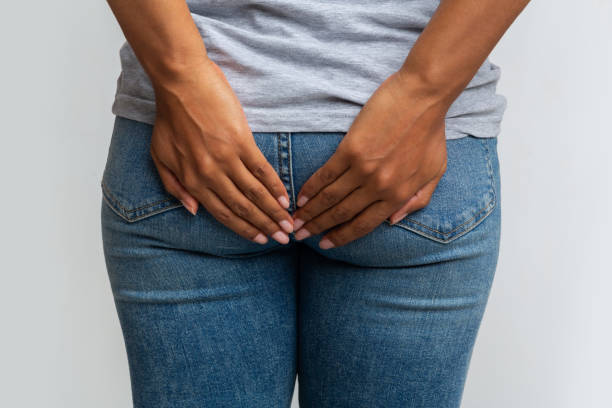 The treatment options for hemorrhoids include:
Conservative treatment.
This involves lifestyle modification such as increased intake of dietary fibre, exercise, weight loss, etc. Use of Sitz baths, stool softeners and painkillers may also be employed.
Non-operative treatments
These are minor procedures that can be done at a doctor's office. They include rubber band ligation, sclerotherapy, electro-ablation, etc. These procedures typically use different techniques to shrink the swollen blood vessels.
Surgical treatment
Operative treatment options for hemorrhoids will require a theatre appointment, and general anaesthesia is often necessary. In such surgeries, the hemorrhoids may be cut off (hemorrhoidectomy) or stapled back into place.
How to prevent hemorrhoids
Many of the risk factors for hemorrhoids are lifestyle habits which can easily be adjusted. To prevent piles, do the following:
1. Maintain a healthy weight
2. Get plenty of physical activity and exercise.
3. Don't ignore fruits and vegetables
4. Let your diet consist of fibre-rich foods e.g oat, wheat, carrots
5. Avoid sitting on the toilet for longer than necessary
6. Drink lots of water to prevent constipation
7. Do not strain during defecation, consider using stool softeners when necessary
A word from Healthfacts
Hemorrhoids are common but they can be prevented by maintaining a healthy lifestyle. Seek help from your doctor when you notice symptoms of piles.