What is Ebola Viral Disease?
EbolaVirus Disease (EVD) is a viral hemorrhagic disease caused by a viral organism known as the Ebola virus. This virus belongs to the filovirus family and the Ebolavirus genus. It is a disease with a high rate of morbidity and mortality which usually occurs in Africa. EVD is a hemorrhagic disease. This means it is associated with spontaneous bleeding from different orifices internally and externally, as described by the term hemorrhagic. It affects primates like chimpanzees, monkeys, and other animals like bats, and pigs. The disease has been shown to be transmitted to humans from animals. This makes it an animal-borne disease.
History and Types of EVD
EVD was first discovered in 1986 near the River Ebola in The Democratic Republic of Congo. Since its discovery, there have been several outbreaks of the disease which has been mainly localized to the African continent. There is no confirmed source of the disease, however, some health experts have suggested that fruit bats could be the source. It has been confirmed that the infection can spread from one animal to the other and eventually to humans.
There are several species of the Ebola Virus namely;
Ebola Virus (Species Zaire Ebola Virus)
Sudan Virus (Species Sudan Ebola Virus)
Tai Forest Virus (Species Tai Forest Ebola Virus, formetly known as the Cote d'ivoire Ebola Virus)
Bundibugyo Virus (Species Bundibugyo Ebola Virus)
Reston Virus (Species Reston Ebola Virus)
Bambali Virus (Species Bambali Ebola Virus)
These six species of the Ebola Virus have been identified however, only four of them have been associated with disease in humans. These are the Ebola, Sudan, Tai Forest, and Bundibugyo virus species. The Reston Virus species has been found to cause illness in pigs as well as non-human primates like chimpanzees, monkeys, and so on.
Transmission of Ebola Viral Disease
The disease is spread from animal to animal through direct contact with the blood, body fluids, and tissues of infected animals. It is spread from animals to humans through direct contact with the blood, body fluids, and tissues of infected animals. It can be spread from human to human through direct contact with infected tissues, blood, and bodily fluids of people who are sick or have died of the disease.
The virus enters through the mucous membrane of the nose, mouth, and eyes as well as through broken skin. It can also be transmitted through sexual contact with an infected person. The virus is capable of persisting in the semen of an infected person even after recovery.
Risk Factors for Ebola Viral Disease Transmission
There are specific categories of people who are more likely to contract the disease. Some of the risk factors for EVD transmission are:
People who eat fruit bats.
Doctors and health care workers.
Family members of infected people.
For more information on the risk factors for EVD, check out our blog post on the topic here
Symptoms of Ebola Viral Disease
The symptoms of this viral disease change as the disease progresses. Some of the symptoms include:
Tiredness and fatigue
Muscular pain
Sore throat
Fever
Headaches
Rash
Diarrhea which could be bloody
Vomiting which could be bloody
Spontaneous bruising
Internal and external bleeding among others.
To know more about the symptoms of EVD, check out our informative blog post on the topic here.
Latest Updates for EVD in Africa
The Nigerian Centre for Disease Control (NCDC) has issued a high-risk alert for the EVD outbreak in Nigeria. This declaration was made on the heels of an EVD outbreak in Uganda and the Democratic Republic of Congo.
An outbreak of the Sudan strain of EVD was declared in Uganda on the 20th of September, 2022 after the death of a 24-year-old man who showed symptoms of the disease. This happened in the Mubende District of Uganda which is about 175km away from the Ugandan capital of Kampala.
On the 29th of September, the Ugandan Ministry of Health reported 54 cases of EVD, of which 19 are probable cases and 35 are confirmed cases. It also reported 25 deaths caused by EVD. 7 of those deaths have been confirmed while 18 are probable deaths caused by EVD. There have been two recorded cases of deaths of healthcare workers due to this viral disease. The first was that of Dr. Mohammed Ali, a Tanzanian working in Uganda. He died on the 1st of October 2022. The Ministry of Health in Uganda announced another death on the 5th of October, 2022 of Mrs. M. Nabisubi, an anesthetic officer.
Latest Updates for EVD in Nigeria
Dr. Adetifa, the Director General of the NCDC declared an EVD high-risk alert in Nigeria because of the frequent air travel among Uganda, Nigeria as well as other neighboring countries. It is also a possible public health issue because the Sudan strain has no known vaccine for prevention or effective drug for treatment. No cases have been reported in Nigeria as of yet, but the ongoing political activities and the imminent end-of-the-year festivities and travels will worsen the spread.
The NCDC is confident that Nigeria has the capacity to respond robustly to an EVD outbreak. Measures are being put in place to prepare for a possible outbreak in addition to the laboratories for diagnosis in Lagos and Abuja. More resources and facilities are being put in place, especially around the major ports of entry in the country. Also, passengers from Uganda, neighboring countries, or countries with declared outbreaks are being screened and followed up for 21 days.
What Can You Do To Stay Safe?
While we hope that there won't be an EVD outbreak in Nigeria, here are some tips for the prevention of the Ebola Virus Disease. After all, prevention is definitely preferable to finding a cure.
Stay close to blogs like the Health Facts blog to hear the breaking news and updates on the EVD situation in Nigeria.
Practice and maintain good hygiene practices. This includes frequent handwashing, the use of appropriate hand sanitizers, keeping surfaces clean, and keeping a safe distance from others, among others.
If there are places where Ebola patients are being treated close to you, please avoid them.
Minimize travel unless absolutely necessary.
Other tips for the prevention of the Ebola Virus Disease can be found here
It's important to stay informed about potential outbreaks but it is not necessary to panic or spread unverified facts about Ebola Virus Disease. For verified information, keep checking the Health facts blog.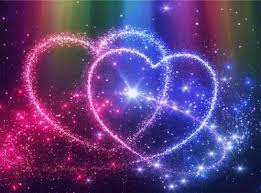 Love and Light,
Dr. Omotola Oke.