Have you ever heard of a Shingles? If it sounds familiar to you, or maybe you are just coming across it for the first time, read this article to know more about it.
What is Shingles?
It is the popular name for Herpes Zoster.
Herpes Zoster is a viral infection that affects the skin. It occurs when there is a reactivation of Varicella Zoster Virus, the organism responsible for causing chickenpox. Chickenpox is one of the common illnesses of childhood. The contagious viral infection causes symptoms like fever, malaise, and multiple lesions on the skin.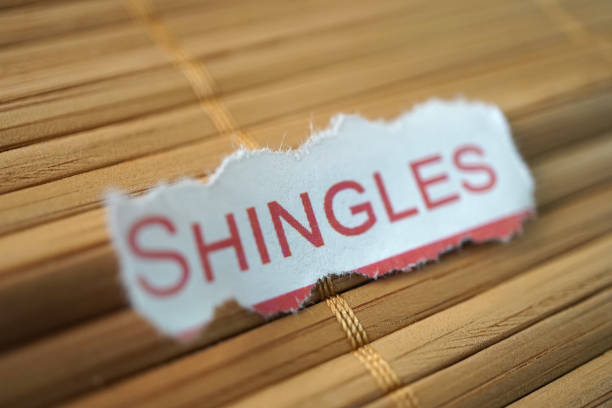 The truth is that the chickenpox-causing virus hardly ever clears completely from the body. The immune system causes the virus to become dormant and settle in different segments of the nervous system, only to be reactivated under special circumstances:
Severe immunocompromised states e.g. HIV, AIDS
Old age: as people get older, their cell-mediated immunity generally weakens.
Significant re-exposure to Varicella Zoster Virus.
Prolonged immunosuppressive therapy e.g. chemotherapy
Prolonged use of steroids
Idiopathic: in some cases, the exact reason for herpes zoster is unknown.
Symptoms of Shingles.
Varicella virus usually settles around the nerve roots of peripheral sensory neurones. In other words- upon reactivation, the active virus only spreads along the single group of nerves that are linked to the nerve root where the virus was domiciled. The symptoms of shingles are localized to areas supplied by the affected nerves.
An area of skin supplied by a single nerve root is called a dermatome. Shingles are restricted to dermatomes.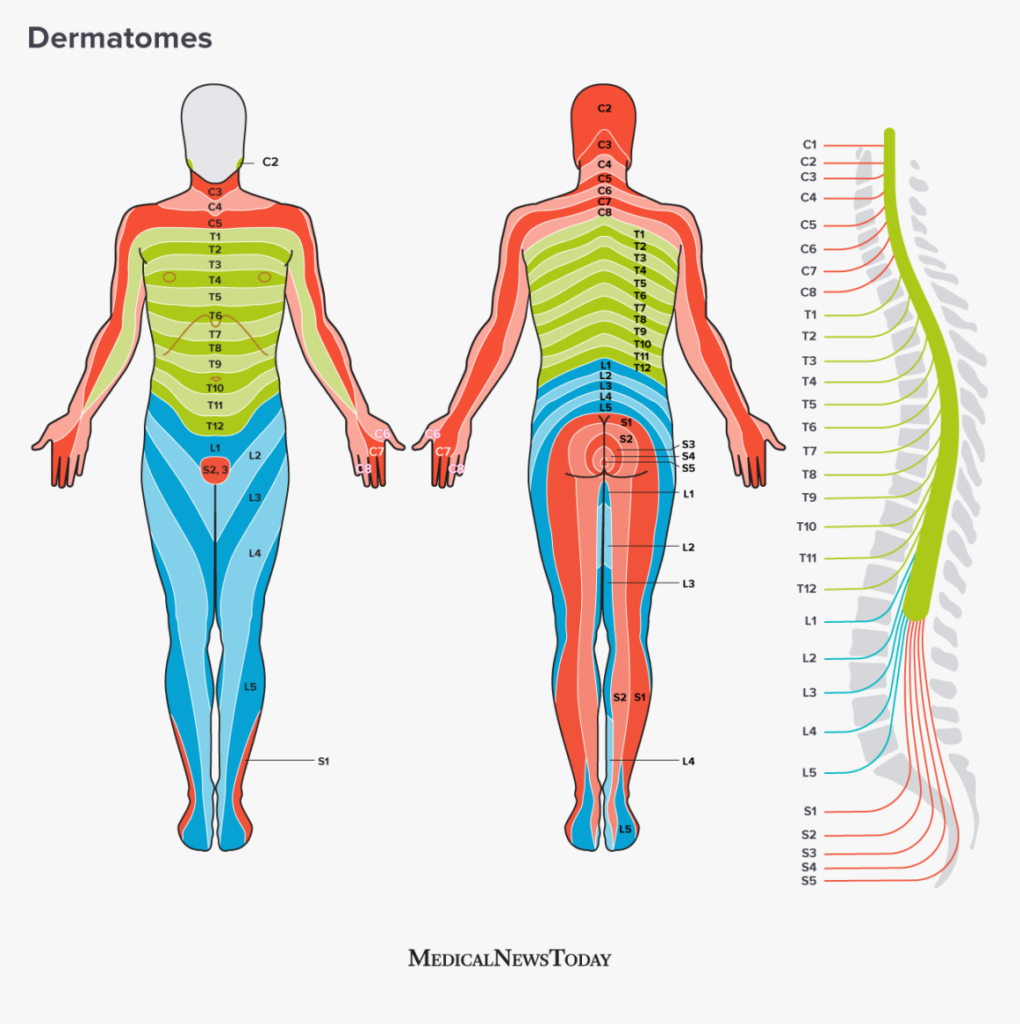 Stages of shingles
Abnormal sensations such as pain, tingling sensation, or burning, along a dermatome, without changes to the affected skin. This may last for 1-10 days before the appearance of skin lesions, and it is called the pre-eruption stage.
Skin changes along a dermatome: In the patch of skin where you were experiencing abnormal sensations, you may begin to notice red patches and subsequent eruption of rashes. The rashes are usually vesicular; think, transparent tiny bumps. The bumps typically change from clear to cloudy after some days. They then burst and form crusts. This is the stage of active eruption.
The skin lesions are usually self-limiting, meaning that they follow the aforementioned course and clear on their own over 10-15 days.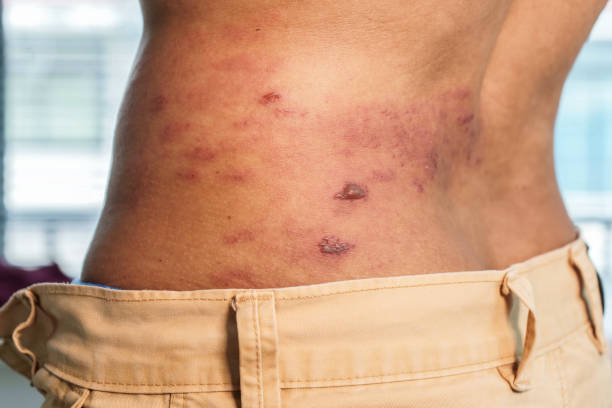 Chronic phase: Post eruption, the lesions usually do not leave scars or marks, and the skin reverts to normal. However, if there was a superimposed bacterial infection, scars may form.
Asides from the scars, some people may continue to have abnormal sensations in the affected dermatome long after the vesicles have cleared. The sensation may be pain (of varying intensity), hyperesthesia (increased sensitivity to stimuli), hypoesthesia (reduced sensitivity to stimuli), or anesthesia (complete loss of sensation on the affected skin).
Others may have persistent pins and needles sensation, or hot or cold sensation on the skin. This complex condition is tagged Post Herpetic Neuralgia (PHN); it is difficult to treat and it can last for years.
How to treat shingles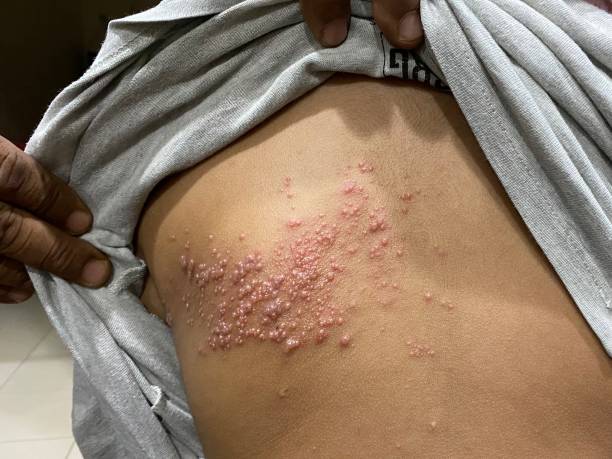 Although the skin changes of shingles will typically clear on their own, it is important to seek treatment early, as early treatment will reduce your risk of developing Post Herpetic Neuralgia and other sequelae not mentioned in this article.
Treatment of herpes zoster usually involves:
Use of steroids
Pain relief medications
Antiviral drugs – usually acyclovir
Soothing lotions like calamine lotion
Topical or systemic antibiotics may be necessary when there is a superimposed bacterial infection.
Note that antibacterial drugs cannot cure viral infections.
Read Also: What are Cold Sores?