The United Nations General Assembly celebrated the first international clean air for blue skies day on the 7th of September 2020. This resolution was made on December 19, 2019, to acknowledge the significance of clean air and how air pollution affects human health and ecosystems.
It is especially important as it has a greater effect on women, children, and older persons. The General Assembly also acknowledges that improving the quality of air would contribute to mitigating climate change and vice versa.
This will be achieved by uniting differing worldwide stakeholders to make concerted efforts on national, regional, and international levels to effectively manage air quality.
UN message for 2020
In his message, the Secretary-General of the UN emphasized the need for clean air in blue skies. He further explained the health and economic implications of polluted air. He stated that "Limiting global warming to 1.5 degrees will help reduce air pollution, death and disease".  In addition, he called on countries to stop subsidies for fossil fuels and work together to switch to clean technologies.
Air pollution
Air pollution is a result of global industrial growth. It is the release of pollutants into the air which are damaging to people's health and the planet. These pollutants are gases and chemicals that are produced from burning fossil fuels. This contributes to climate change as carbon dioxide and methane increases the temperature. In turn, climate change produces air pollutants like mold and pollen.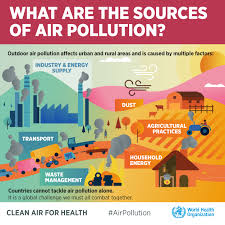 How air pollution affects our health
Various studies show a link between air pollution and various illnesses. Air pollutants can affect the lungs and cause respiratory diseases like asthma and chronic bronchitis. It could also disrupt blood vessel function, leading to cardiovascular diseases.
Finally, exposure to pollutants is a risk factor for breast cancer, lung cancer, and even leukemia. Research shows that children, women, and older people are more at risk of these illnesses. Genetics is also a factor in how pollution affects people's health.
Air pollution in Nigeria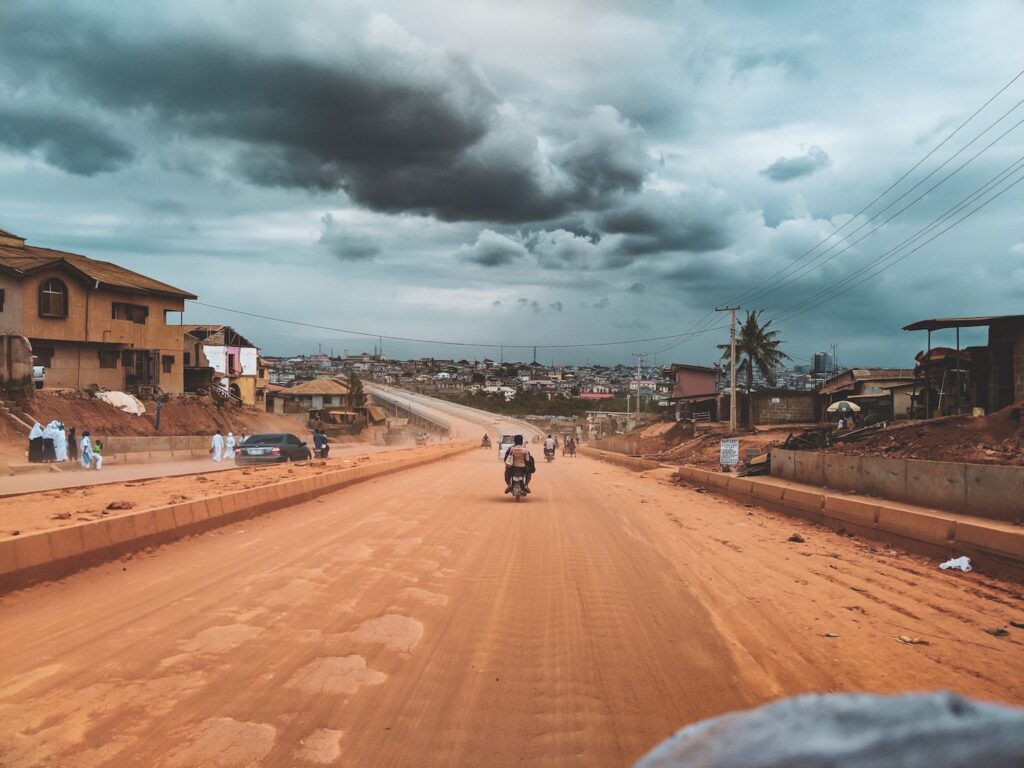 The WHO considers the air quality in Nigeria unsafe. Onitsha, Kaduna, Aba, and Umuahia have constantly high measures of air pollution. According to the WHO, 9 out of 10 people breathe contaminated air and about 7 million people die every year as a result of this.
Nigeria has the highest death due to air pollution in Africa, and the 4th highest in the world. Some of the causes of air pollution in Nigeria are vehicle emissions, solid waste burning, and industrial emissions.
Why is this important?
We tend to disregard nature's warning signs. The effects of the processes and practices that we hold dear are there for all to see. We can see how it is affecting the world, and how these changes can be detrimental to life on earth.
But not many of us are consciously doing something about it. We can make a difference in our own little way. Do not burn refuse willy nilly, buy cars with low carbon footprints, dispose of plastic and nylons properly, do not litter.
Help to make this world one that our kids for generations to come can live in peacefully. The responsibility is not the government's it is on us, no one is going to save the earth for us.