How you dey feel each time you waka pass some places for streets, come begin smell some offensive serious bad odours wey fit scatter belle? Keep Nigeria clean!
E been get one time wey I close from work, come dey go house with my legged benz, so I come waka pass one particular street, come see the loads of dirty, yamayama things wey dem just dey pour for open street for road…
I look the dirt, comot eye, vex wan finish me, I come dey para for my mind say "Which kain people go get mind dey dumb rubbish and dirty put for here? This is bad mehn, this is an eyesore mehn…is their conscience dead or what?" 
As I say make I blow gramma wey been dey my mind finish, I just perceive one heavy smell from the refuse, the smell hit my nose one time, the way wey the husk of the smell take hit my belle, ehn, you go pity me… na all the worm for my belle suffer that smell pass, that day. You know go wan hear the serious warning wey those worms for my belle tear give me say "For my entire life, make I no ever carry dem waka pass that area again, se I wan kill dem nii?
Seriously, plenty disease wey dey associated to this part of the world dey attributed to the kain state of the environment wey dey around us; like our markets, surroundings, streets and our homes sef. keep Nigeria clean!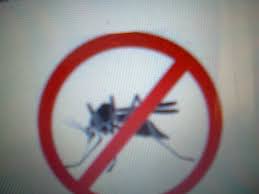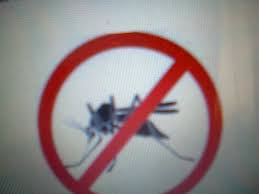 Apart from say, planet earth dey affected with global warming palava, some issues dey, wey dey cause kasala for our environment, dem dey very detrimental to our health, too.
Some of the challenges wey we dey face for our environment na
Sanitation: you and me sabi say sanitation no be the responsibility of the government alone? Na our individual responsibility too, for all of us to maintain better and healthy environment, e dey advisable to stop to dey dump refuses upandan, expose refuse dumps, overflow dustbins, and stop to dey drop yamayama things inside and outside your house and surroundings. keep Nigeria clean!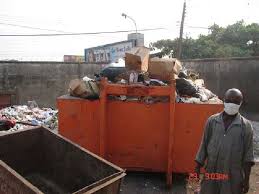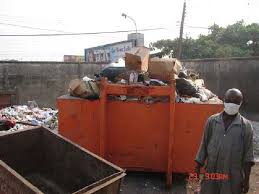 If we no dey keep our environment clean, e fit serve as breeding ground for insects and other animals wey dey cause disease.
Logging of gutters with dirt: if you check most of our gutters, you go see dirty, nylon, plastics and all sort of rubbish. All this yamayama dey bring disease, flood, and erosion come, If rain dey fall.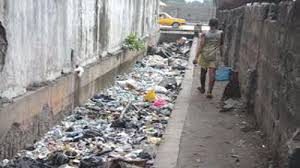 If me and you fit stop oil pollution, build the wall wey dey surround us, soon we go build the city wall with the same muscle.
Make it an individual task and effort to promote good health in our nation Nigeria and beyond.
keep Nigeria clean!
Wetin you get talk for this one??? I dey wait for your comment…