Na lassa o, oya come oo, this one no be aproko at all, because the gist dey serious o… e be like say you never hear say River state don confirm Lassa fever case for obodo Nigeria.
The Rivers ministry of health for Portharcourt don confirme case of Lassa fever for one private health facility for the state.
The commissioner for health, Dr Theophilus Odagme, disclose this one to newsmen wey dey Port Harcourt for Wednesday say the patient don dey fully recover and say dem don discharge am.
Him talk say the ministry dey collaborate with the World Health Organisation, the private hospital where the thing happen and the patient family, to make sure say the process of decontamination and contact dey effectively carried out, make e no be say the thing go begin spead again, come dey begin kill people anyhow.
"But now, we dey pray say make the thing no pose further threat to the state.
"For real, we get that patient for the private hospital wey dey the state. Dem diagnose, and come expertly manage the patient well, before dem discharge am.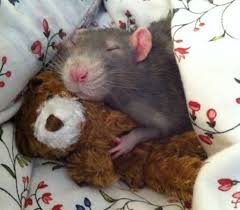 "Oga minister come talk say, dem dey follow the primary and secondary contacts and the other processes of decontamination dey go on, too.
According to Odagme, the patient no die when the ministry dey do the necessary follow up
"We dey follow up with all the necessary contacts. We dey ready as well, if any gbege or if any bad thing happen with the contacts, we go move them commot go the special centre wey dey Emuohua local government," naxo him talk.
The commissioner come advice, urge and summon courage give all the people dem wey dey live for the residents of the state, say make dem no panic or fear at all, say the government dey on top the matter and situation wey been dey ground. lassa ooo