Everyone has a first time doing or trying out something new. My first encounter with the traditional ofada rice wasn't a pleasant one. I had followed my mom to a party. Unlike every normal child who was enjoying their plate of jollof rice with chicken, I wanted to try something new. Mom gave me the permission, so I had my plate of ofada rice with sauce right before me. The benefits of ofada rice were the last thing I was thinking about at that time.  The appearance was indeed what caught my attention.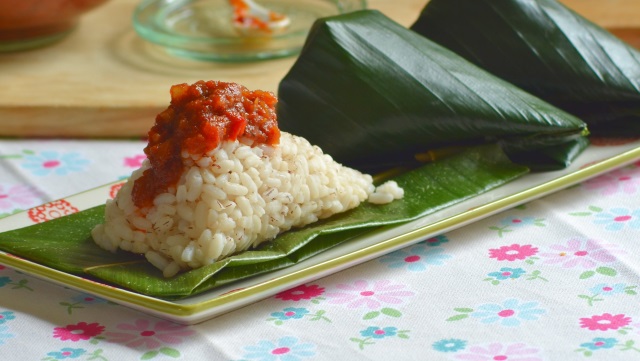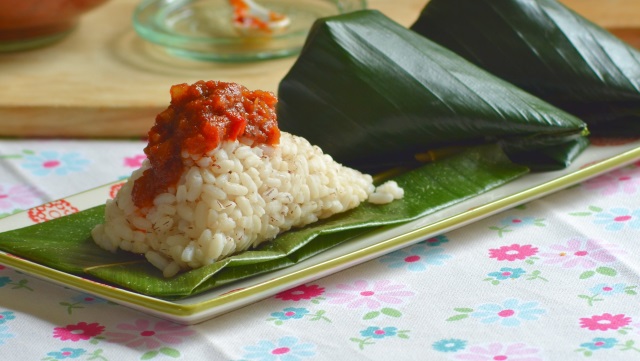 It was very embarrassing finding out I had made a wrong choice, the rice was almost about tasteless with it's off-white, short and fat looking appearance. I struggled with myself to have at least a reasonable portion and promised never to go near that type of rice again.
ALSO READ: Top Healthy Nigerian Foods
Growing up and having made some research on ofada rice, I gave it a second chance. Knowing so well that there are many individuals who share similar experiences with me, and those who eat it and are unaware of the health benefits, I would be sharing the benefits of ofada rice.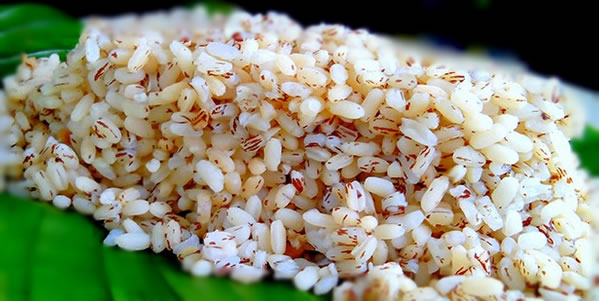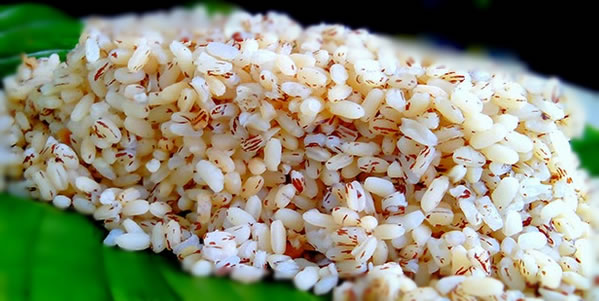 Ofada rice is not just your normal rice, as it possesses so many benefits to its consumer than any other type of rice. It contains higher amounts of vitamins and minerals.
Rice which is a major staple food in Nigeria, is consumed almost every day in almost every household. Ofada rice, also known as brown rice, is a local, Nigerian unpolished rice which hasn't been genetically modified.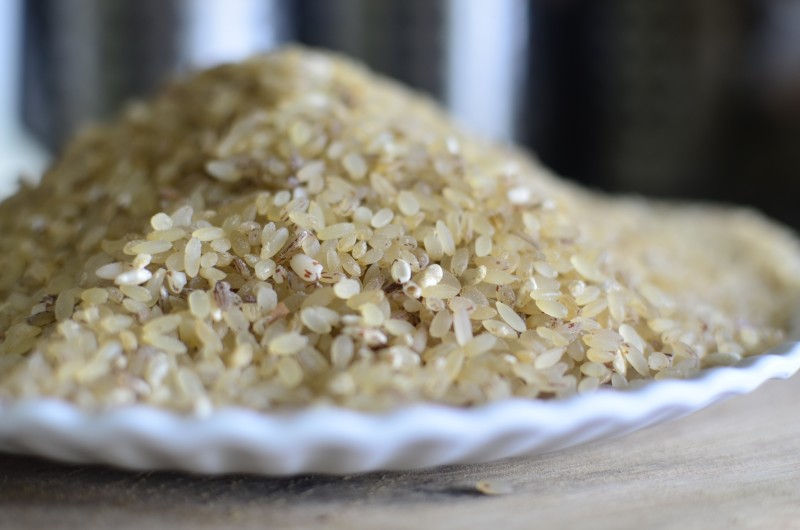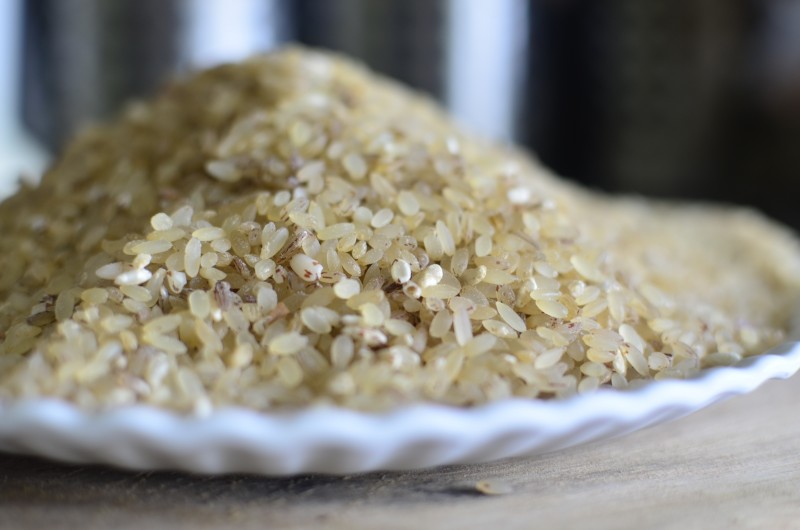 Most people prefer the polished rice to the locally made unpolished (ofada) rice and this is because, the stress it takes for one to pick and the latter before cooking it is just too much.
ALSO READ: The Many Benefits of the Popular and Traditional Ewedu Soup
Below are the benefits of the popular and traditional ofada rice.
Benefits of Ofada Rice:
Ofada rice is a good source of essential minerals such as phosphorus, zinc and folate, which nurture your bones and gives you energy.
Due to the presence of vitamins A, C, and E, ofada rice makes the body immune to certain diseases.
Ofada rice boasts of an impressive amount of dietary fiber which aids in optimizing your cholesterol balance, fighting constipation, diarrhoea, bloating and other gastrointestinal cancers such as gastric ulcers.
Due to the cellulose content of ofada rice which increases the fiber content in our food, it is usually used in the management of calorie intake for certain health conditions like diabetes.
Ofada rice has about two times the amount of magnesium and phosphorus; two and half times iron, three and 10 times more vitamin B#, B1, and B6, respectively and four times fibre than white rice.
The insoluble fibre present in ofada rice helps in reducing the risk of gallstones which is common in women.
It lowers the level of LDL cholesterol. LDL is responsible for excessive weight gain because it causes insulin resistance.
Ofada rice contains 20—30 times more antioxidants than polished rice. These antioxidants neutralize free radicals, the cellular byproducts of cellular metabolism that can cause healthy cells to mutate or turn cancerous.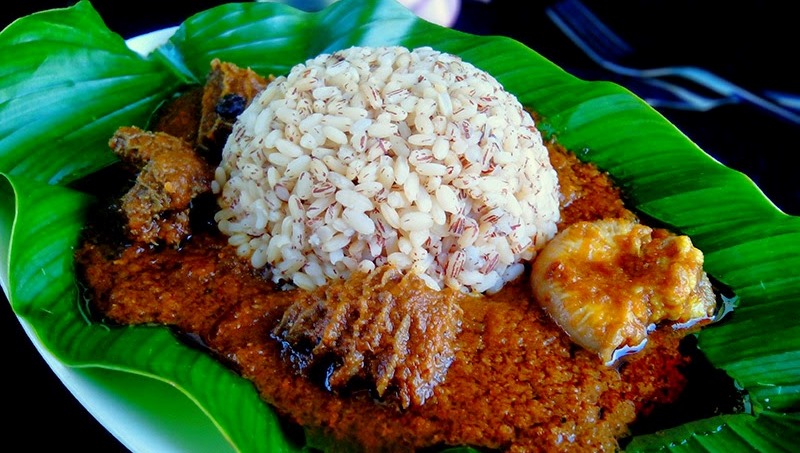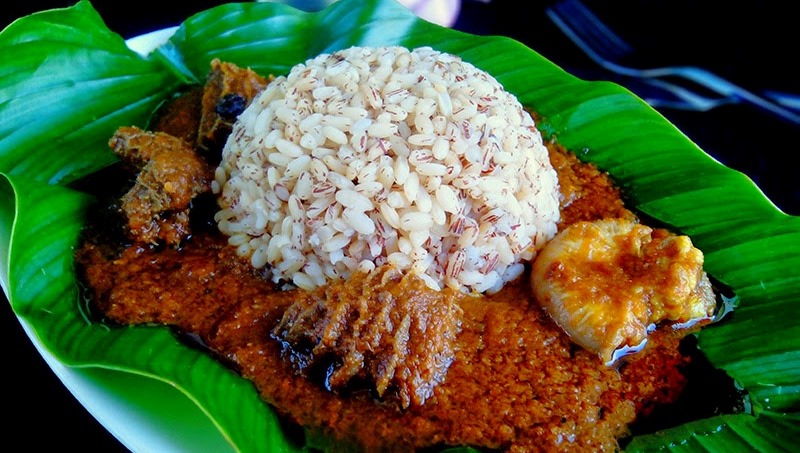 If indeed you're interested in the offer ofada rice brings to you, which includes feeling younger, then its high time you added Ofada rice to your diet!