It was a Wednesday night like this, in February, when a young man was rushed into the hospital…
"Doctor, doctor! Please, help my son", an elderly man kept pleading desperately.
The said son was a 26 year old student who was brought in convulsing. The young man had been having repeated episodes of convulsions for over 24 hours before he was brought to the hospital, with each episode getting longer and more intense than the previous.
"He no get epilepsy. This one never happen before", we were told.
There was so much to be done for the student; several tests and medications had to be employed. But after hearing about the possibility of a hospital admission and all that had to be done, his father lost heart.
"I no fit. I no fit do that one. No money. I don't have money anywhere, and there is nobody to call."
The young man continued to be unwell and was eventually taken out of the hospital without treatment. One could only wonder what became of him.
Unfortunately, this is the sad reality of thousands…millions of Nigerians today. Many people have been unable to get treatment, and some have even lost their lives because of financial difficulty. Health challenges are one of the biggest causes of impromptu expenses.
How then can we protect ourselves from getting financially stranded when a medical need arises? The answer is pretty simple – HEALTH INSURANCE.
Heath insurance is a topic that the average Nigerian knows very little about. But we have good news – you don't have to be clueless about health insurance in Nigeria anymore!
Join us this Saturday, the 15th of April 2023, LET'S TALK ABOUT HEALTH INSURANCE. See flyer for more details.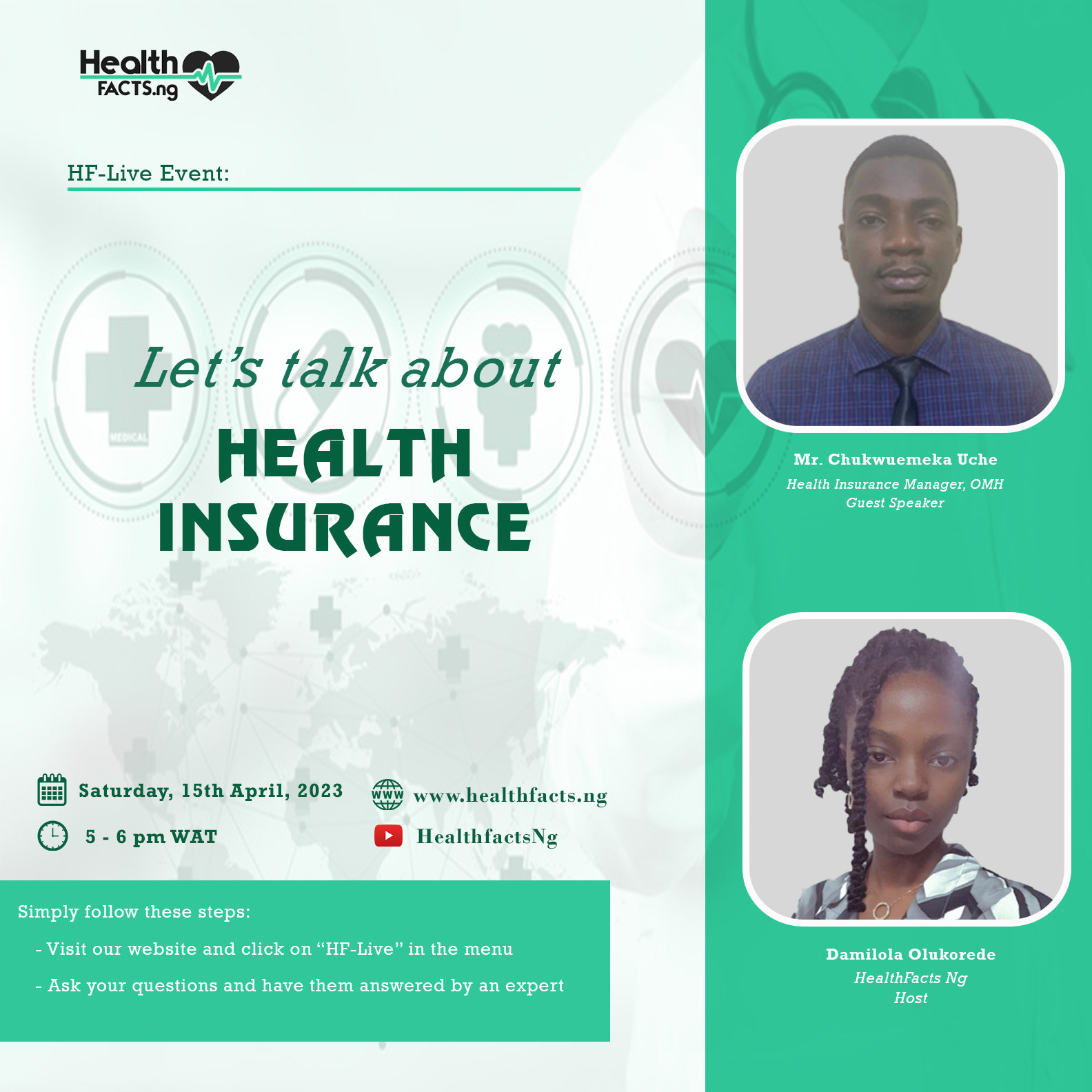 Save the date!
Kindly drop a comment and share this post with someone 👍🏽