When we feel beautiful, we accomplish more.
Have you ever wondered just how much energy we lose when we criticize our bodies? That's valuable energy that we could be using to create, to enjoy and to be living our dreams!
It is completely normal for every individual to have experienced that crazy feeling of bloatedness, anxiety and wanting to jump out of your own skin. In order to balance it up and feel gorgeous again, you do not need to put much effort into it; rather, there are five simple steps which you can follow. Find your inner goddess again and enjoy.
5 Amazing Ways To Feel Beautiful in Your Skin
The Mirror Exercise
This is a very simple yet powerful technique that, if done with the right purpose, can transform the soul. Take (5) minutes out of your day, stand in front of the mirror, say your name, look at yourself in the eye, and start saying things that you love about yourself. Begin with things that you are aware that you like and enjoy about your body, the things you feel the most confident about. Right after, continue with things that you are not crazy about and finish with things that you love about yourself. It is perfectly okay to repeat certain parts.
A big part of this exercise is saying things even if you do not totally feel that way just yet. Our brain is used to paying attention to what we hear most of the time, and that is society telling us what we need to fix. How often do we actually listen to ourselves speak? At the beginning, this exercise can feel awkward, but as we rewire the brain by speaking to ourselves with love and recognizing the beauty of our features, results will follow.
Music helps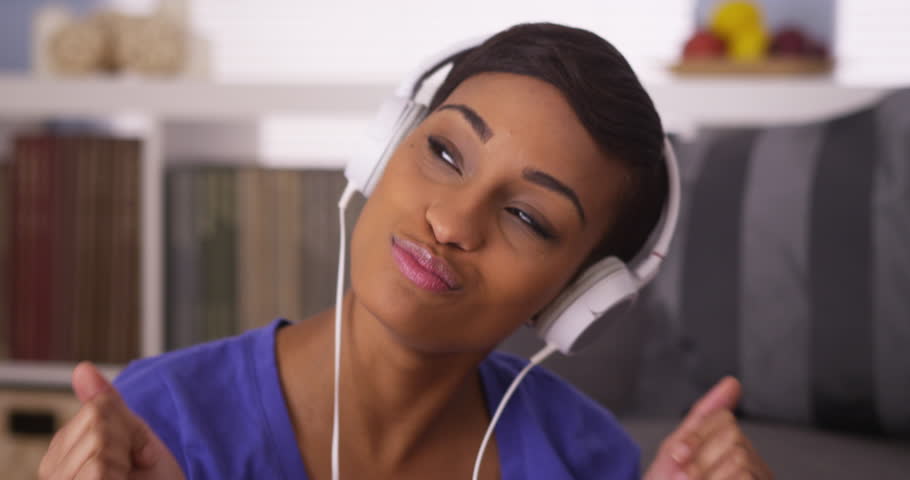 Another way to feel beautiful in your own skin is by listening to music. It is a well-known fact that music can help you overcome even the most difficult moments in your life. So now the time has come to use it in your advantage. Find a you-song (just do not make it a sad song, or one you are going to wish to weep with for hours and days), and then listen to it every time you have the time – let it be the first thing you hear in the morning, let it be the song that is going to start your motors and make you jump and dance and go completely wild with happiness. And then listen to it more.
Dress Comfy
It is true that true beauty comes from within, however, there are some things we can wear that can help us feel much better about ourselves.
Clothes are like the makeup of the body. You do not just wear make up for the sake of wearing it, right? Hopefully, you do it to enhance and amplify your favorite features about yourself. Sometimes we wear specific pieces of clothing just by default, not realizing that this actually can affect the way we look at ourselves. It is so important to wear garments that bring out the best in us, that light us up and make us feel comfy, yummy and beautiful in our body! Many times we find ourselves wearing dresses that don't suit our figure and can actually bring us down because they do not accentuate our beauty, rather make them invisible.
Nurture yourself
They say that you should not have to overdo it with make-up. And they are right. Who wants to be covered with make up all the time? This is why you can treat yourself with a homemade facial every once in a while, or simply by going to a beauty salon and paying for whatever service they provide. Or, you can do it at home: be it simple plucking of your eyebrows, painting your nails or doing your hair – the most important thing is that you give yourself a You Time. Doing this would make you feel beautiful in your own skin with ease.
Body Gratitude
At the end of the day when there's no mirror in front of you and you are wearing nothing but your old comfy PJs, it is when the rubber meets the road. Of course, there will always be stuff about ourselves that we would not list as our #1 favorite, but how do you feel as a whole? What about the stuff you cannot stop thinking about? Like your cellulite or your small breasts or those stretch marks? How to make peace with them?
One of the most fundamental, if not the top one, keys to feeling more beautiful in our own skin is being grateful. Make a list of all those things you're uncomfortable about your body and next to it write what having that specific part has allowed you to do. For example, "My fat arms: They have allowed me to hug the love of my life, hold my baby, celebrate and dance with all the strength of my soul! My stretch marks: Have allowed me to grow and enjoy the body I have now, to see that I am a real woman, to embody my imperfections and enjoy them!"
Give yourself the chance of truly admiring, appreciating and acknowledging your beauty. It indeed feels good to feel beautiful.
Let your eyes find the beauty in everything they see, especially in YOU!