The Independent African Regional Certification Commission (ARCC) for polio eradication declared the WHO African Region polio-free. Prof Rose Leke announced this on the 25th of August 2020. He is the chairperson of the ARCC.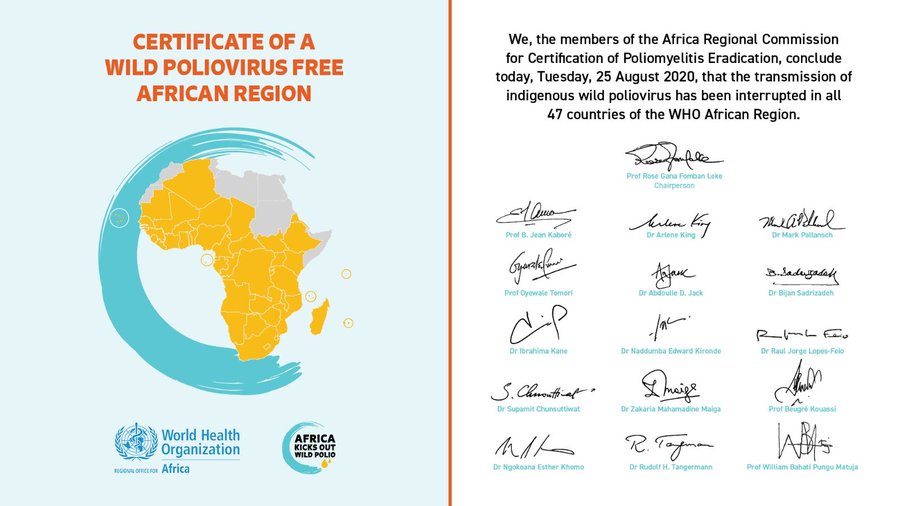 She stated that the committee visited the 47 member states to perform verification visits. This occurred over the course of years. The committee comprises of public health and scientific experts. It centered on confirming polio eradication in all countries in the African region.
About Polio
Poliomyelitis is a viral infection. It affects children under 5 years of age and it spreads by being in contact with contaminated feces. It could also be transmitted through contaminated food or water.
The symptoms include fever, tiredness, headache, and pain in the limbs. In very few cases, it causes paralysis and only a small proportion of these cases lead to death. There is no cure for polio, but vaccination prevents it.
The Kick Polio Out of Africa Campaign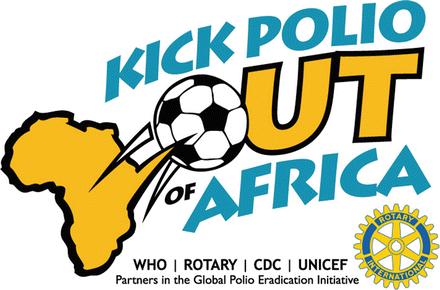 Nelson Mandela initiated the "Kick Polio Out of Africa" campaign in 1996. In this year, polio virus paralysed more than 75,00 children across Africa. The campaign involves vaccination taking place all over the continent. Also, the Global Polio Eradication Initiative supports the movement.
Global Polio Eradication Initiative
A World Health Assembly made an agreement to eradicate polio from the world. This led to the set up of the Global Polio Eradication Initiative in 1988. It is led by national governments and six agencies. The initiative involves 200 countries around the world. The initiative is also tasked to collect data on the virus weekly.
Last polio cases in Africa
This achievement comes 4 years after the last polio report in Africa. Nigeria confirmed three cases of wild polio in 2016. Before this, Nigeria last recorded a polio case in July 2014. After that, the Nigerian government intensified immunization and monitoring efforts. This was in partnership with the Global Polio Eradication Initiative.
Polio eradication reports
According to the WHO, about 1.8 million wild polio cases have now been prevented. The efforts have led to the provision of about 9 billion oral polio vaccine doses. In addition, 220 million children received polio vaccination many times each year.
Besides, approximately 2 million volunteer vaccinators support polio campaigns each year. Currently, polio is still affecting Pakistan and Afghanistan.