If you've had a toothache in the past, then you would know how terrible this experience can be and its discomforts.
A toothache is a sign that something is wrong – it might indicate a cavity, an infection, gum disease, a loose filling or any number of other problems in the mouth.
There are many ways to treat a toothache, however, there are even better natural remedies for treating toothaches.
Here, we will explore the natural and holistic methods of addressing acute tooth pain and ways in which we can maintain the overall oral health.
7 Natural Remedies For Toothache:
1: Clove Oil
People have been using clove oil to help with tooth pain for thousands of years. Cloves are not only a delicious addition to baking and curries, it is good for easing the pain. Clove contains a strong chemical called eugenol. It is both an anesthetic and an antiseptic. This means that it numbs your nerves, and it also prevents further infection.
2: Peppermint essential oil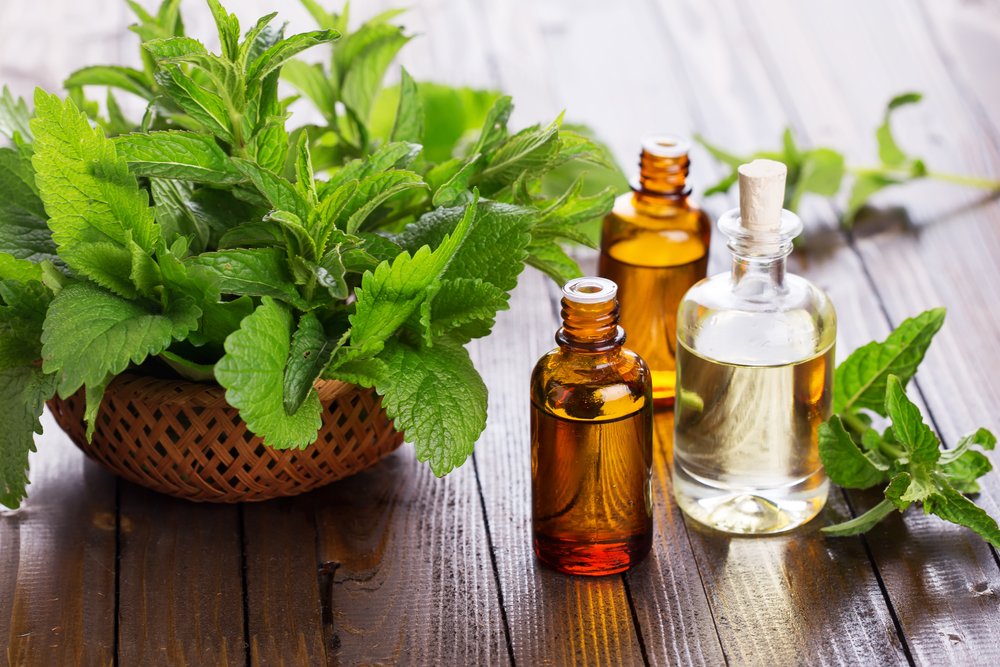 Have you ever wondered why so many oral health products include peppermint?
Peppermint includes menthol, an active ingredient that has strong anti-bacterial properties. These properties may also help relieve your tooth pain naturally. As a plus, peppermint will give you minty fresh breath!
3: Using a salt water rinse
Creating a salt water rinse is a good way to sanitize your mouth. This saline mix is an antiseptic, which means that it prevents bacteria from growing. Keeping your mouth clean will help to prevent and even infection. This will reduce the amount of pain that you feel. Rinse your mouth after each meal, when you wake up and before you go to sleep.
4: Garlic
Garlic not only makes your food taste delicious, it can help ease the pain of a toothache. When you crush garlic cloves, they release allicin. This is a natural antibacterial agent, and it can help you with your tooth pain. Consider chewing on a piece of raw garlic, or rinsing with garlic water. That said, you may want to follow up with some peppermint!
5: Cucumber
Cucumber is known for its hemostatic and soothing effects, which is why you've probably heard about it as an excellent remedy for under-eye dark circles. When used for a toothache remedy, its hemostatic effects help lessen blood flow to the affected tooth, ultimately lessening and soothing pain.
Bring a cucumber to room temperature if it's been refrigerated first if you're sensitive to cold as it could worsen pain. Then slice a fresh piece and hold it over the affected area. Alternatively, you can mash up a piece of cucumber with a bit of sea salt and then pack it around the aching tooth.
6: Onions
Onions offer antiseptic and antimicrobial properties that are known to kill the bacteria in the mouth that contributes to pain. Placing a piece of raw onion over the painful area is something that's even been recommended by some dentists. Sufferers have gone as far as saying that it's as effective as eight capsules of Advil and a bottle of Orajel. While that's saying a lot, sucking on an onion probably doesn't sound all that pleasant, but if it works, it's definitely worth it, right?
7: Hydrogen Peroxide
Hydrogen peroxide is one of the most common solutions for relieving teeth, mouth and gum problems. Swishing with a 3% hydrogen peroxide solution in your mouth can provide temporary pain relief, particularly if your toothache is accompanied by a fever and/or a bad taste in your mouth, which are signs of infections.
It works the same way as saline water although it's proven to be more effective as it does not just wash the bacteria away, but also fights it.
Relieving your tooth pain can help you get through your day. Remember you should always book an appointment with your dentist.
Do you have experience with any of these natural tooth pain remedies? Why not let us know about them in the comments below.