Queen of Netherlands, Her Majesty, Maxima Zorreguieta Cerruti, yesterday, Tuesday 31st of October, 2017, paid a courtesy visit to the Lagos State Governor, Mr Akinwunmi Ambode.
Her visit to Lagos was part of efforts to advance the United Nation's financial inclusion advocacy as a vehicle to alleviate poverty and fostering equitable economic growth in Nigeria.
The Queen, who was visiting the country for the first time in the last five years, in her capacity as the Special Advocate to United Nations' Secretary-General on financial inclusion for development, stated that she was impressed by the initiatives of the State Government to improve service delivery especially towards expanding access to affordable healthcare.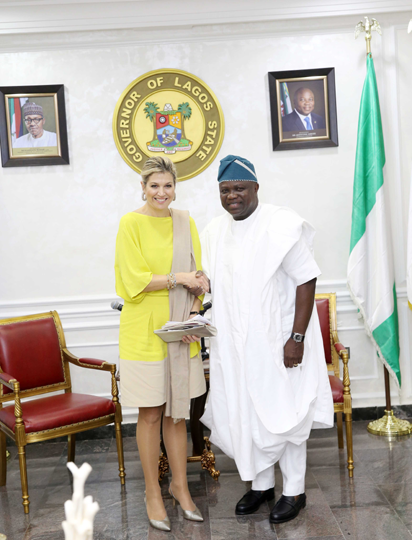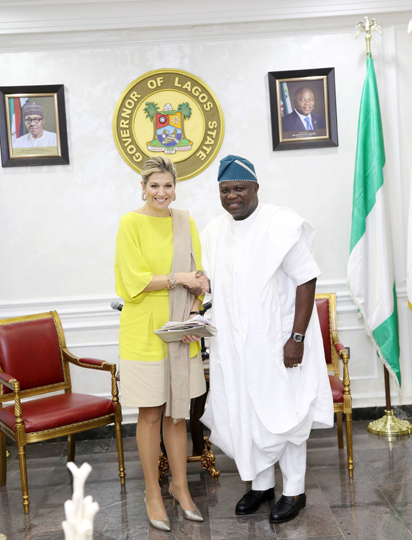 While noting that it was important for governments to prioritize access to affordable healthcare, the Queen of Netherlands particularly lauded the health insurance scheme of the State Government, which legal framework had already been put in place, saying that Governor Ambode deserved commendation for coming up with such laudable effort.
"I was very impressed by the leadership that the State of Lagos has taken as to coming up with a law which makes health insurance mandatory and also to able to plan for the future and you are already doing some credit to some health facilities which of course will improve the efficiency of a lot of these institutions. I commend you for your efforts and I will like to know from you Mr. Governor what is your commitment on the future in this field." – she said.
Responding, Governor Ambode stated that the Health Insurance Scheme of the State Government which is aimed at expanding access and scaling up healthcare delivery in the State will commence in early 2018.
"The legal framework to guide the implementation of the policy had already been put in place, while every necessary effort to ensure the success of the scheme were being put in pLace. – Governor Ambode said.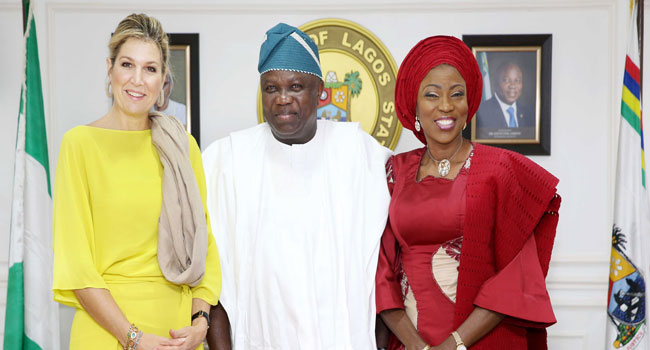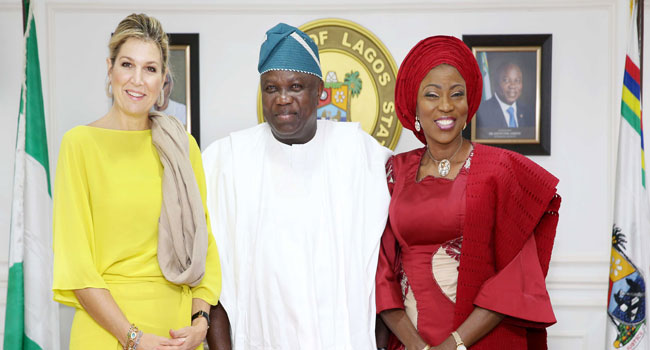 Governor Ambode, who received Queen Maxima alongside his wife, Bolanle, and other top officials of the State, commended the visitor for her efforts at advancing issues relating to healthcare and financial inclusion.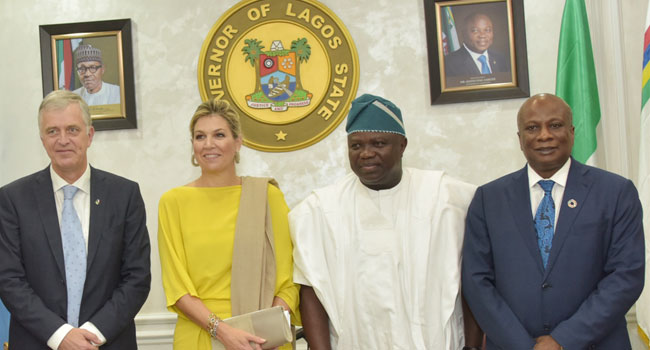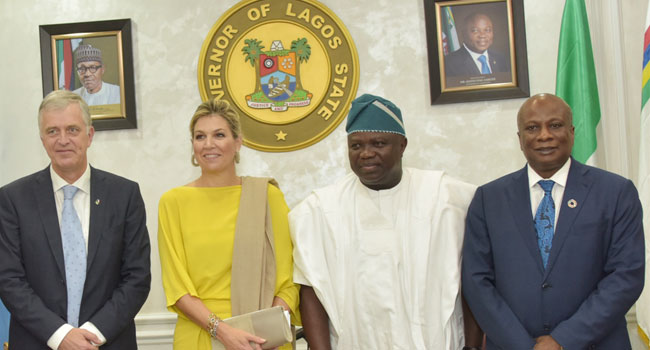 Speaking on the health insurance policy of the State Government, the Governor stated that we are on the path of positive improvement on the things that have to do with health. Like the Queen of Netherlands rightly said, we have a law that allows us to do the Health Insurance Scheme which is targeted at the most-needy and the poor that cannot afford ordinary healthcare.
"We believe that if we pull the resources of every other person in the State together, those that cannot afford will be able to have a chance to access healthcare which is the main objective why the Queen has been going round to promote good healthcare for people generally." – He Said.