Condoms are mainly used for the purpose of preventing pregnancies and sexually transmitted infections.
They prevent pregnancies in about 79-82 percent of women. Failure rate is about 18% for male condoms and 21% for female condoms.
But when they are not used properly, the failure rate is higher – the chances of unwanted pregnancies and sexually transmitted infections occurring are higher. This is because the mistakes that people make when using them usually results in the condom breaking or tearing.
Knowing these commonly made mistakes will help you identify your mistakes and avoid them.
For both male and female condoms:
Opening the condom packet with sharp objects (like your teeth, knife, scissors, razor, sharp nails). A lot of times this results in the condom getting torn mistakenly.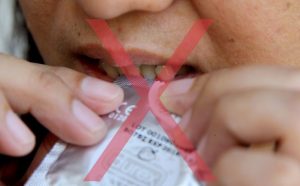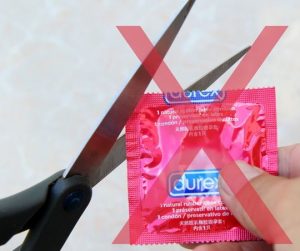 Re-using a condom: Don't use a condom more than once. Use a new condom each time, for each session of sexual intercourse.
Not using sufficient lubrication during sexual intercourse. This can cause the condom to tear.
Not checking the expiry date before using them. It is important to check because they are weaker and break more easily after their date of expiration.
Also, not ensuring they are not damaged or torn before use.
Doubling condom: Using 2 condoms at the same time, makes them tear or break more
easily. You may think doubling your condoms is double protection but that's a wrong belief. Whether doubling the condom involves wearing 2 male condoms at the same time; or the male partner using a male condom when the female partner is using a female condom at the same time – DON'T DO IT!
Certain medications that are applied on the vagina damage the condom. So, if you are given a medications to apply to your vagina, be sure to ask your doctor if it would damage or weaken a condom.
It goes without saying that the condom should be worn before initiation of sexual intercourse. And not halfway through sex.
Also, the condom should not be removed until after sexual intercourse, and not halfway through.
For male condoms:
Not putting the condom on properly: Be sure not to put it on inside out – some people make this mistake. Also, don't unroll the entire condom before putting it on the penis.
Forgetting to leave space at the tip of the condom for the semen after ejaculation.
Not using the appropriate lubricant: Don't use oil-based lubricants (like baby oil, Vaseline, baby lotion, butter, olive oil, cooking oils, etc) because they weaken and damage latex. And male condoms made of latex are very commonly used. Instead, use water-based lubricants (like KY gel, top gel, wet stuff, glyde and sylk) with latex condoms. Oil based lubricants do not weaken and damage female condoms because female condoms are not made of latex.
Leaving the penis in the vagina after ejaculation until it is no longer hard and erect: This leads to the semen in the condom spilling into the vagina thereby defeating the reason for using the condom in the first place.
Not storing the condom properly: Don't store any condom under sunlight, in wallets, glove box, or in your hip pocket. This is because storing condoms in those places exposes them to friction and heat which weakens and damages them. Instead, store them in a cool, dry place.
Forgetting to squeeze the tip of the male condom before rolling it onto the penis. Squeezing the tip prevents air from being trapped in the condom which could cause breakage of the condom during use.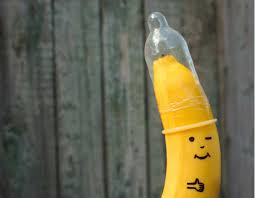 For female condoms:
Inserting the penis between the vagina and the female condom, which could be due to improper wearing of the condom (so that the length of the condom left hanging out of the vagina is not adequate).
Note that unlike condoms made of latex and polyurethane, those made of lambskin do not prevent transmission of sexually transmitted infections. Also, if you have problems using any condom, feel very free to talk to your medical doctor about it.