Smoking is the commonest form of tobacco consumption. Tobacco smoking is the practice of burning tobacco and inhaling the smoke consisting of particle and gaseous phases. Tobacco smoke can be taken in the form of cigars, cigarettes, hookah, kretek, pipe smoking, vapourizer, and passive smoking. Asides from smoking, tobacco can also be consumed as snuff or by chewing.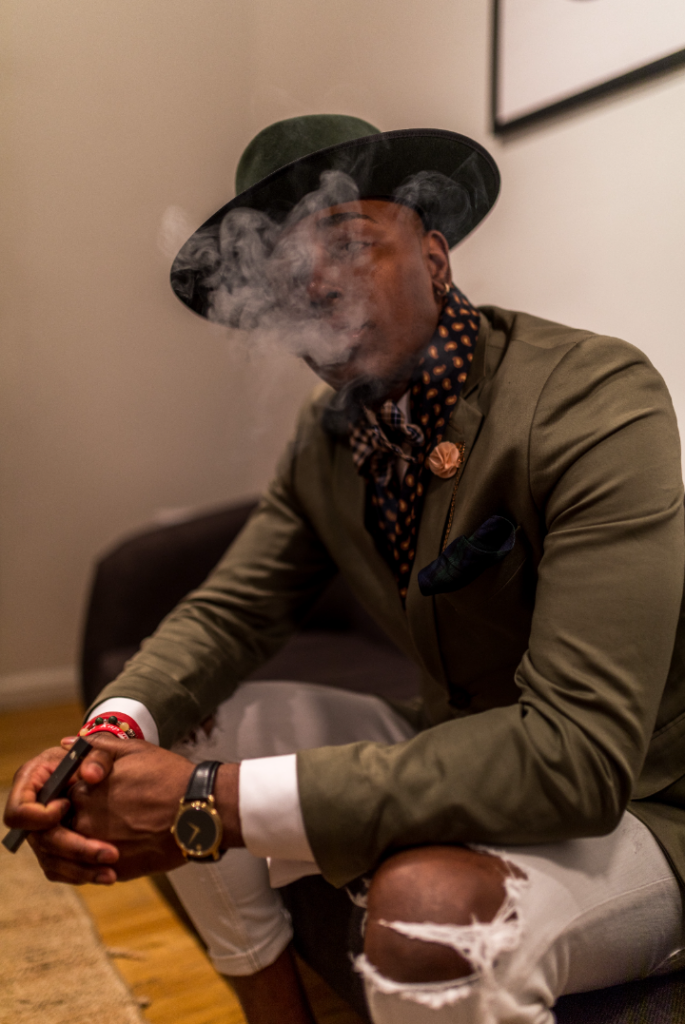 Why is tobacco addictive?
Tobacco contains nicotine, a psychoactive substance that can alter an individual's mood, perception, and behaviour. A cigarette yields up to 2mg of nicotine. When in the body, this nicotine causes the release of certain brain chemicals – endorphins and dopamine. These chemicals produce euphoria. The desire to sustain this pleasant feeling leads to addiction.
Reports state that Nigeria has one of the highest numbers of active smokers in Africa. Tobacco smoking has also been attributed to numerous preventable diseases, especially cancers, cardiovascular diseases such as stroke and hypertension, pneumonia, tuberculosis, and many more.
Cessation of tobacco smoking has numerous health benefits. Most smokers know this; many even desire to quit. However, only a few achieve long-term success in smoking cessation. Electronic cigarettes offer a way to assist smoking cessation because they provide nicotine replacement at dosages that confer no health risks and the sensory sensation of holding a cigarette or taking puffs that smokers miss whenever they try to stop.
What are electronic cigarettes?
Electronic cigarettes are hand-held devices that deliver nicotine to the user through the battery-powered vaporization of a nicotine solution. They are a form of nicotine replacement therapy. Other forms are patches, gum, nasal spray, inhalers, and lozenges. The act of smoking an electronic cigarette is called vaping. Vaping mimics smoking as there is no combustion; hence no smoke is produced, only vapour. Electronic cigarettes also do not contain tobacco.
Advantages of electronic cigarettes
They deliver nicotine to the body and reduce tobacco withdrawal symptoms.

(Tobacco withdrawal symptoms are bodily reactions to the sudden cut down or stoppage of tobacco following dependence on it. They include insomnia, anxiety, and irritability).

They stimulate the behavioural and sensory aspects of smoking, such as holding a cigarette or taking a puff.
They taste and smell better than tobacco cigarettes.
They contain lower levels of toxins compared to cigarette smoke.
They are easy to use.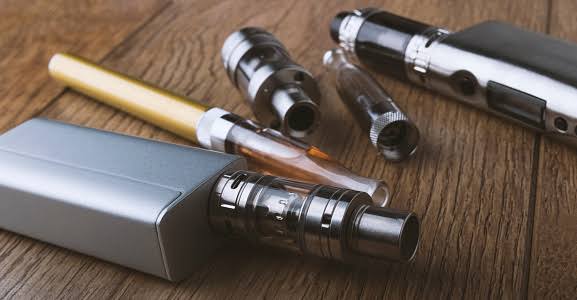 Adverse effects of electronic cigarettes
Although uncommon, possible adverse effects of electronic cigarettes include:
Cough
Dry mouth
Shortness of breath
Throat irritation
Headache
A word from HealthFacts to you
Tobacco smoking is associated with numerous preventable and life-threatening diseases. Perhaps you have been struggling with smoking cessation; electronic cigarettes represent a good option you should consider.
Till next time, stay informed and stay healthy!
Suggested Reading: Smoking: The Benefits of Quitting