Miscarriage is the loss of a pregnancy during the first 20 weeks. It is sometimes called spontaneous abortion or an early loss of pregnancy. Around 15% to 20% of known pregnancies result in miscarriage, and they mostly occur within 12 weeks of pregnancy. It is important to understand the facts on miscarriage to dispel common myths.
Types of miscarriage include:
Threatened miscarriage: bleeding from the uterus, closed cervix, there is fetal heart activity before 20 weeks.
Inevitable miscarriage: bleeding from the uterus, opened cervix, fetus or placenta have not passed out.
Incomplete miscarriage: some of the fetal tissue has passed out before 20 weeks.
Complete miscarriage: all of the fetal tissue, placenta have completely passed out of the cervix.
Missed miscarriage: no fetal heart beat after heart beat has been noticed before or the fetus should have a heartbeat.
Recurrent miscarriage: miscarriages after three or more consecutive pregnancy loss.
Blighted ovum: gestation sacs develops in the womb but there is no fetus in it after seven weeks.
Symptoms of miscarriage
Vaginal bleeding: this usually comes with a brownish discharge. However, if it is spotting, then it is unlikely to be a miscarriage.
Pain in the lower back and abdomen
Reduced pregnancy symptoms
Causes of miscarriage
The major cause of miscarriage before 12 weeks is genetic abnormality. This means that there is a structural or numeric problem with the chromosomes, which does not support life. It is responsible for about 85% of early miscarriages, and 29-60% of recurrent miscarriages.  
Studies show that the older a woman gets, the higher the chances of getting a miscarriage. Also, the risk is higher for women that have had a miscarriage before. Another study also revealed that paternal age greater than 40 could also increase the risk of miscarriage.
Also, the presence of other illnesses such as obesity, high blood pressure, malaria, STI, thyroid disease are all risk factors for miscarriage. Other risk factors include smoking, heavy drinking, use of some medications and food poisoning.
Miscarriage prevention includes avoiding these risk factors as much as possible.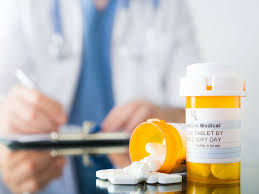 Facts on Miscarriage
Spotting during pregnancy does not mean you are having a miscarriage. In fact, many women go on to deliver their babies after spotting. See a doctor if the bleeding gets heavier or if you are not comfortable about it.
Miscarriage is not the mother's fault: It is very unlikely that miscarriage is the mother's fault. Even stress, work, and exercise are not risk factors for miscarriage. In fact, prescribed exercise is good for the health of the mother and baby.
Sex does not cause miscarriage; it may however feel a bit uncomfortable as a result of body change.
Miscarriage does not cause infertility: although there may be doubts about future fertility, most couples go on to have healthy children after two miscarriages. According to the NHS, only 1% of women experience recurrent miscarriage.
Final words
Miscarriage is fairly common among pregnant women and can be caused by a variety of reasons. Also, having a miscarriage does not necessarily mean that it will keep happening, although the risks are slightly higher.
Finally, one of the important facts on miscarriage is that it is not the fault of the woman. Several reasons can cause a woman to miscarry, but carrying the XX chromosome is not one of them. What she needs is support and care, give that to her instead of blaming her.