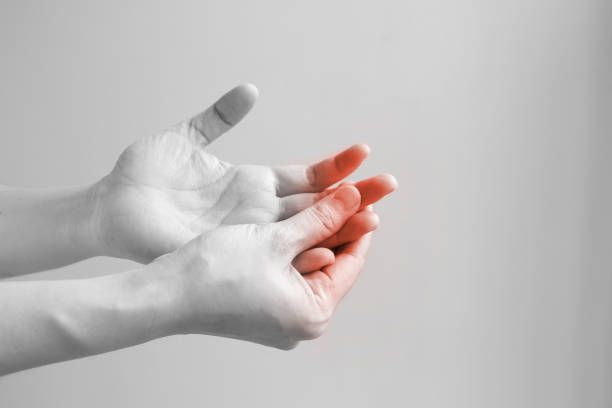 Have you ever heard a family member or friend complain of excruciating pain in their fingers? Or do you experience such yourself? You could be dealing with a glomus tumour.
What is a glomus tumour?
The term 'tumour' is used to describe any abnormal swelling in the body. Tumours may be cancerous or benign. Cancers can spread from one part of the body to another, while benign tumours are relatively harmless.
Glomus tumours are benign swellings involving the glomus body, and it is typically seen in the fingers.
The digits of the fingers and toes contain numerous nerve endings that help us to detect even the slightest touch, pressure, pain and temperature changes.
A complex apparatus called the glomus body is abundant in the digits, and they contain numerous nerves, specialised smooth muscle cells (called glomus cells), and blood vessels. The glomus body is very sensitive to stimuli like pressure and temperature.
In some situations, the components of the glomus body may start to proliferate abnormally to form a tumour – a glomus tumour.
Symptoms of glomus tumour
When the organ responsible for sensing pressure and temperature increases in size, it is only natural for the affected person to become hypersensitive to those stimuli. Therefore, people with glomus tumours would typically have symptoms like:
Extreme pain to even the slightest pressure applied to the affected finger (or toes).
Finger pain after exposure to extremes of temperatures.
Abnormal painful, pinkish/purple swelling on the digit. In some individuals, the glomus lump may share the same colour as the rest of their skin.
Painful lump under the nail bed.
How do glomus tumours form?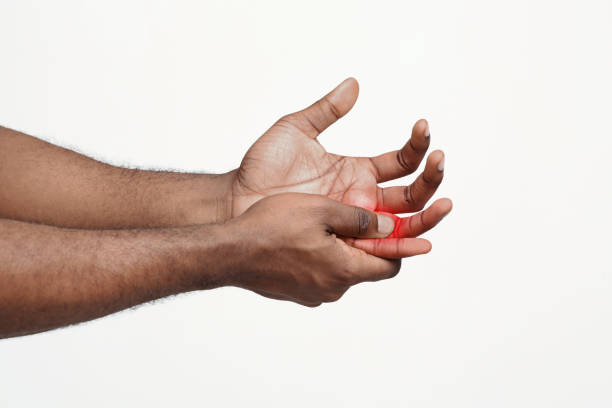 The exact cause of the condition is not known. However, trauma to the fingers or toes may be the initiating factor
Glomus tumours are more likely to be seen in adults, although they can occur at any age.
Some people may develop it very early in life, or even from birth. This is usually less painful, and more likely to be associated with a variant of the disease called glomuvenous malformation (GVM).
Treatment of glomus tumour
The pain associated with the condition can significantly reduce a person's quality of life. Thankfully, it can be cured through surgery.
A simple, minor operation called an excision biopsy is usually done to remove the growth.
Medications usually do not shrink the tumour; surgery is the definitive treatment.
Can glomus tumours regrow?
Yes. The recurrence rate of the tumour has been estimated to be between 5-15%
Can glomus tumours become cancerous?
Although extremely rare, a glomus tumour may undergo a malignant transformation and become cancerous.
A glomus tumour becomes suspicious when it increases in size (>2cm) rapidly, or starts to ulcerate.
Even if glomus cancer is rare, an excised (removed through surgery) glomus tumour will typically be sent to the histopathology laboratory for examination, just to be sure.
A word from Healthfacts
Glomus tumours are tiny nuisances that usually form in the fingers. They are usually harmless and can be safely removed through minor surgery.