Gestational diabetes mellitus (GDM) is a type of diabetes that develops during pregnancy and affects how the body uses glucose. It can cause high blood sugar levels, which can harm the mother and fetus if not properly managed.Gestational diabetes develops when the hormonal changes during pregnancy interfere with the body's ability to use insulin effectively, leading to high blood sugar levels. Furthermore , it is different from diabetes in pregnancy which is a state of diabetes existing before pregnancy and remaining during the period.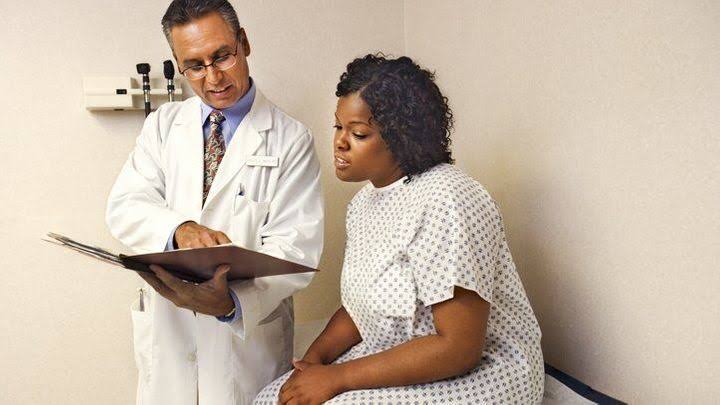 Risk factors
Obesity
Family history of diabetes
Previous gestational diabetes
Ethnicity (e.g. African American, Hispanic, American Indian)
Polycystic ovary syndrome (PCOS)
Impaired glucose tolerance.
Previous delivery of a large baby.
High maternal age.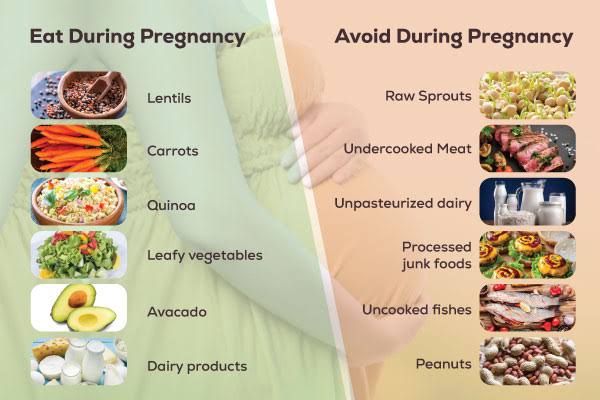 Symptoms of GDM
Most women with GDM, don't have any symptoms. The condition is typically detected through routine prenatal testing. In some cases, the following symptoms may be present:
Increased thirst
Frequent urination
Excessive hunger
Fatigue
Blurred vision
Slow-healing infections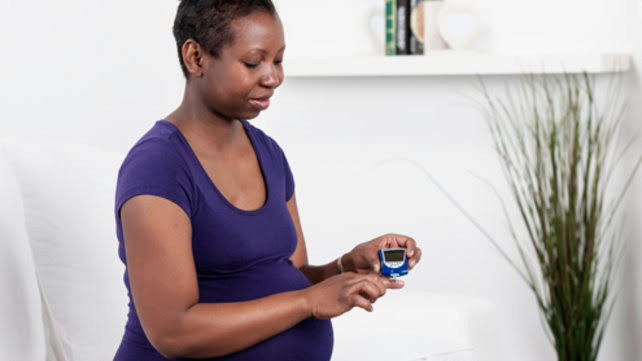 Complications of GDM on mother
Gestational diabetes mellitus has consequences, if left untreated, on both the mother and child. Here are a few pertaining to the mother :
Increased risk of cesarean delivery
Pre-eclampsia
Future risk of type 2 diabetes
Higher risk of complications during birth.
Complications of GDM on the baby
As regards the baby, complications include :
Macrosomia (large birth weight)
Premature birth
Respiratory distress syndrome
Low blood sugar (hypoglycemia) after birth
Increased risk of childhood obesity and type 2 diabetes later on in life.
Shoulder dystocia due to difficulty with delivering the baby.
Stillbirth.
Glucose challenge test
A glucose challenge test (GCT) is a medical test used to diagnose gestational diabetes. The test involves drinking a sweet liquid containing glucose and then measuring the amount of glucose in the blood after an hour. The test helps to determine how well the body can handle glucose.
Oral glucose tolerance test
The oral glucose tolerance test (OGTT) is a medical test used to monitor glucose levels in people with diabetes. It measures the body's ability to use glucose (sugar) from the bloodstream. The test involves drinking a sugary solution, then measuring blood glucose levels at specific intervals over a period of 2 hours to see how the body handles the glucose.
These tests are usually done to screen for GDM. Other tests like the fasting plasma glucose, the glycated hemoglobin (HbA1C) tests may also be done. Although, they are not specific for GDM and can be used to diagnose type 2 diabetes mellitus as well.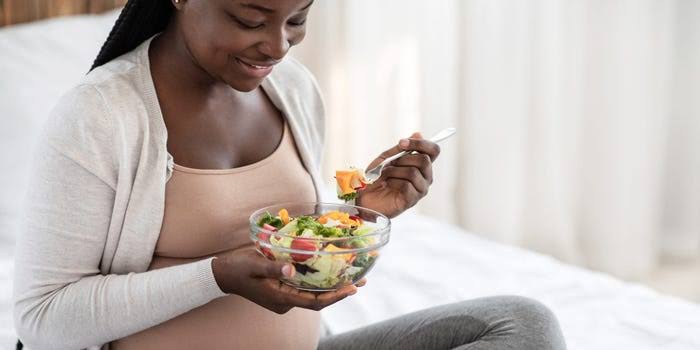 Prevention of GDM
To mminimize the risk of gestational diabetes mellitus, you want to maintain a healthy lifestyle, before and during pregnancy.
Maintain a healthy weight before pregnancy
Exercise regularly ; 30 minutes a day, biking, swimming or dancing, or other mild forms of exercise is ideal.
Eat a balanced diet with plenty of fruits, vegetables, and whole grains
Avoid excessive sugar and processed food
Limit caffeine intake
Manage stress
Get enough sleep
Attend prenatal care appointments to monitor blood sugar levels
Avoid skipping meals.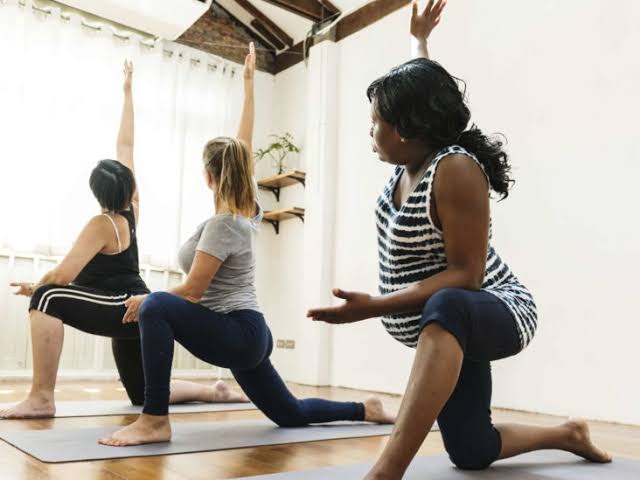 Treatment
The treatment of gestational diabetes mellitus (GDM) typically involves lifestyle changes such as:
Healthy eating habits and meal planning
Regular physical activity
Monitoring blood glucose levels regularly
In some cases, medication may also be required to manage blood glucose levels. The specific treatment plan will depend on the individual's blood glucose levels and overall health.
It's important for women with GDM to work closely with their healthcare provider to manage their condition and minimize any potential risks to themselves and their baby.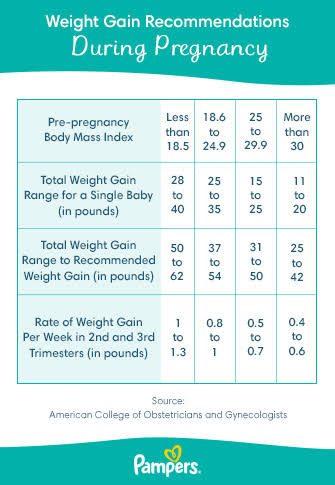 Mortality in GDM
The mortality rate of gestational diabetes mellitus (GDM) is relatively low. Long-term, women with a history of GDM are at increased risk of developing type 2 diabetes and other related complications as mentioned earlier. Hence, it is important for women with GDM to receive proper care and treatment during pregnancy to minimize these risks.
Prevalence of GDM in Africa.
The rate of gestational diabetes mellitus (GDM) in Africa varies depending on the country and population. Generally , the rates of GDM are lower in African populations compared to other regions. However, the prevalence of GDM is increasing in many African countries due to changes in lifestyle and dietary habits. Athough, further studies are still needed to determine the exact rate of GDM in various African populations. According to ncbi statistics, the prevalence rate of GDM in Nigeria is high, between 0.5 and 38 %. Hence, efforts should be geared at modifying its risk factors so as to reduce its prevalence and prevent the associated complications.
Future trends in the management of GDM
Increased use of Continuous Glucose Monitoring (CGM) technology
Emphasis on patient education and self-management
Development of new insulin delivery devices
Personalized medicine approach to treatment
Use of Artificial Intelligence for predictive analysis
Integration of telemedicine for remote monitorin
As the use of technology in medicine is becoming increasingly popular, the future seems bright as regards the reduction of the incidence of gestational diabetes mellitus to the barest minimum.