Hey yo! Do you know the Nigerian diet is replete with easy to make and low budget food and drinks? And even with the present situation of things, herein is a list of foods you can get with less than a thousand naira. Stay with me!
1. Boli and Groundnut :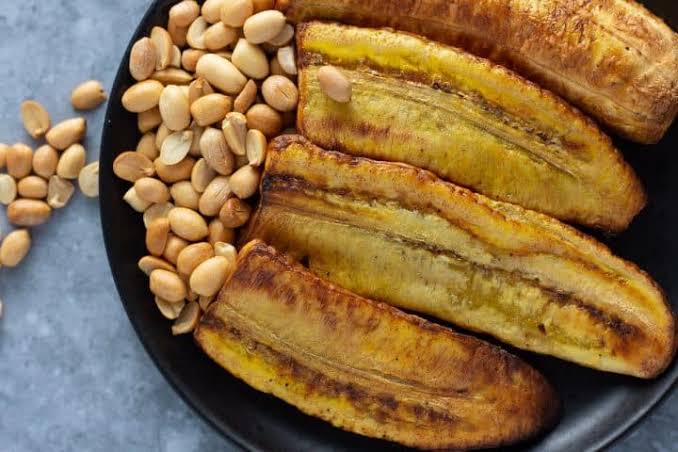 These are two popular food items, particularly in Nigeria. Boli, also known as roasted plantains, is made by grilling ripe plantains over an open flame. You do this, until they are caramelized on the outside and tender on the inside.
Often times, you can eat both boli and groundnut, together as a snack or light meal. Usually, the groundnuts are roasted and salted. However, You may as well dip the boli in a spicy pepper sauce for added flavor.
Also, these two are a common snack, and you can easily obtain them as a street food here in Nigeria . As, it is common to see vendors selling them from roadside stalls and carts.
The health benefits of plantains are that they are rich in vitamins A and C alongside potassium and dietary fiber. In addition, groundnuts are high in protein, healthy fats, and fiber.This makes them a good source of energy.And the cool thing ,is that both can be gotten for less than 1000 naira.
2. Kunu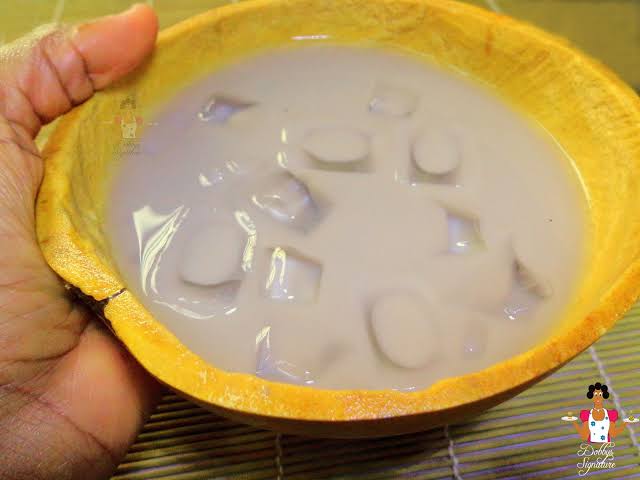 Kunu is a traditional Nigerian non-alcoholic beverage that is made from a combination of grains. These grains include millet, sorghum, or maize. Furthermore, this drink is popular especially in the northern part of Nigeria. Kunu can be enjoyed on its own or with snacks like peanuts or fried yams. It is a nutritious and filling drink that is also low in fat, calories and high in fiber.
3. Ojojo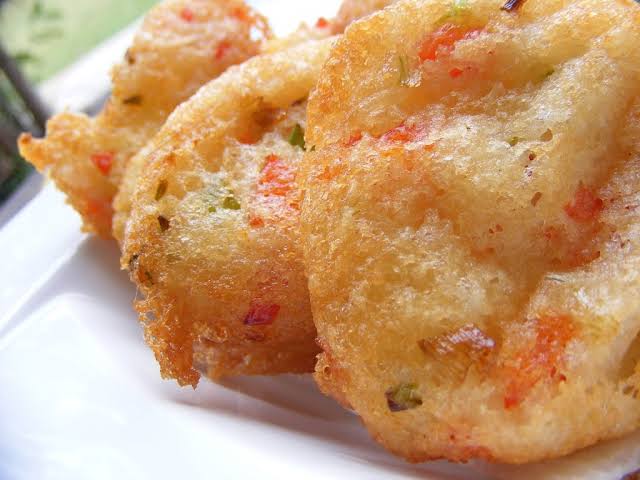 Water yam balls popularly called "ojojo" are a delicious low budget food made in Nigeria. To make these snacks, you grate some water yam, season with spices, and deep fry until golden brown.
Furthermore, you can enjoy them as a side dish or a main course based on individual preference.
To make water yam balls, you will need the following ingredients
4. Fura da nono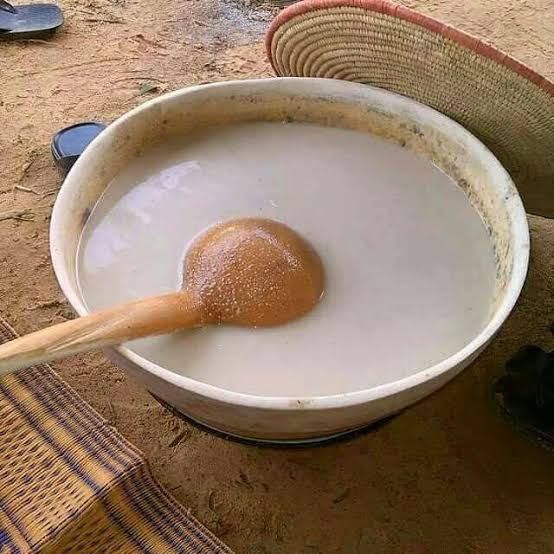 Fura da nono is a traditional beverage that is popularly consumed in the northern part of the country. It is made from millet and cow's milk, and sometimes a sweetener like sugar or honey is added.
To make this drink, soak some millet in water for a few hours or overnight to soften it. Afterwards, ground into a paste and shape into small balls. Then, leave to ferment for a day or two.
Meanwhile, the fresh cow's milk is boiled and left to cool down. The fermented millet balls are then added to the milk and mixed thoroughly until a thick, smooth consistency is achieved.
Being a rich source of protein and carbohydrates, it can be consumed often as a refreshing and filling drink during a hot weather. Besides, it could serve as a meal replacement.
5. Pap and Akara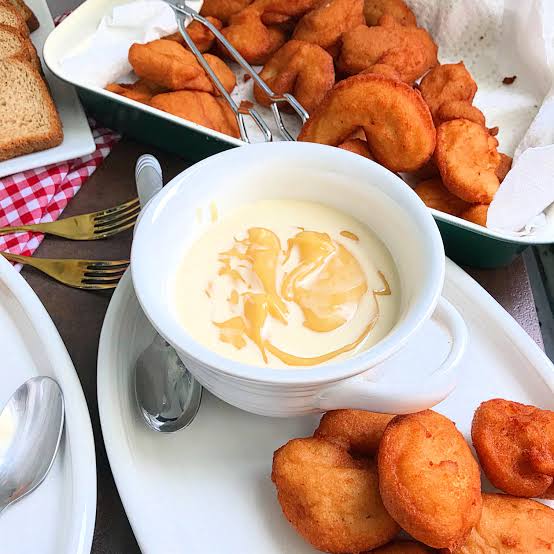 Pap and akara are popular dishes in Nigeria and consumed often as breakfast or brunch. You can serve your pap with milk, sugar or honey.
Akara, on the other hand, is a deep-fried bean cake made from beans. So, you soak a quantity of beans overnight, then ground into a paste with onions, pepper, and other spices. Afterwards, you scoop the paste into small balls and deep-fry until crispy and golden brown.
Together, pap and akara make a satisfying and nutritious meal that can be enjoyed by many. Besides, another low budget food they can be taken with akara is Oats. They are relatively inexpensive and easy to make.
6. Potato chips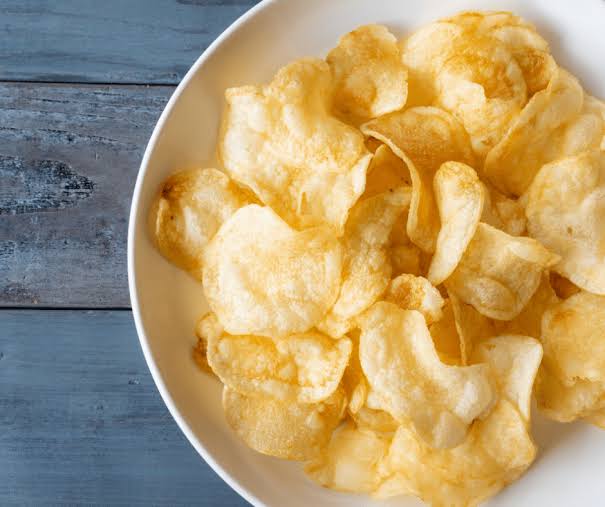 Potato chips are another low budget food, popularly eaten as a snack. To make chips, slice the potatoes into thin, flat pieces and fry until they are crispy. Typically, they are seasoned with salt, but you can also add flavor with various spices and herbs.
This snack is very easy to make, potatoes can be gotten for as low as 500 naira and the chips are quite filling. However, they are high in calories, salt, and fat.So, eating too many potato chips on a regular basis can contribute to weight gain.
Hence, if you do not intend to gain weight, it is important to enjoy them in moderation.
6. Plantain porridge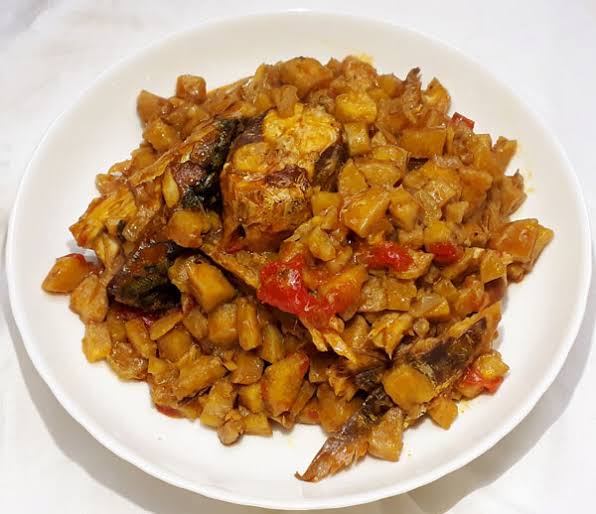 Plantain porridge is a popular dish in many parts of Africa and the Caribbean, especially in countries such as Ghana, Jamaica, Haiti and of course, Nigeria. It is a low budget food, a flavorful dish that is made with ripe plantains, vegetables, and sometimes meat or fish. Here is a simple recipe for plantain porridge
7. Puff puff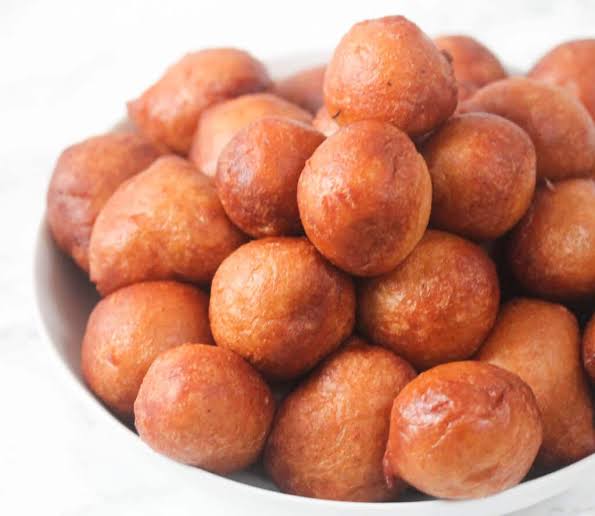 Yummy, yummy, who doesn't like puff puffs?
Puff puff is a type of deep-fried dough snack that originated in West Africa, Nigeria. It is a low budget food you can make from a mixture of flour, sugar, yeast, water, and spices. Then, you deep-fry until golden brown. The result is a fluffy, doughy ball that you can enjoy as a snack or dessert.
In addition to Nigeria, puff puff is also popular in other West African countries such as Ghana, Sierra Leone, and Cameroon. And it is sometimes, referred to by different names depending on the region. It is often sold by street vendors and can be enjoyed on its own or with a variety of dips or sauces. Here, we've come to the end of the story about low budget food and drinks. Eat right!
Read also: The calories in these 7 Nigerian foods will shock you