God Cures hospital holds woman, Blessing Agbor, and her baby for 4 month over he inability to settle their bills.
The 21-year-old lady who gave birth to a baby boy through caesarean section in the private hospital somewhere in Lagos State, four months ago, is still being detained by the hospital over her failure to pay the N215,000 bill she was charged.
According to the Punch newspaper, it was garnered that Blessing's lover and the baby's father, Chibugo Duru, had already abandoned both mother and child at the medical facility in the Ilogbo, Ojo area of Lagos State.
Speaking to Punch correspondent over the phone, the 27-year old Duru said that he abandoned the mother of his baby and the child because he could not raise the bill charged by the hospital for the operation.
According to him, he had no means of raising the funds having lost his job as a truck driver, adding that efforts to seek the understanding of the hospital management were abortive.
Duru said "Sometime in June, my lover went into labour while I was on a business trip in Calabar, Cross River State. I was also called that she had developed complications and had been rushed from where she had her antenatal care to the private hospital.
"The hospital called me that they needed N245,000 for an operation and I begged them to reduce the charge, but they said it was not negotiable. I asked them to go ahead and that I would look for the money when I returned.
"They did the operation and it was successful. I paid a deposit of N30,000. Shortly afterwards, I lost my job because there was nobody to assist me in taking care of my baby. I was the one running around for both mother and child and I could not go to work.
"I begged one of their doctors to be patient with me because I had lost my job, but he refused.
"I called the hospital's managing director and asked him to involve the police in knowing my address because I would not run away with their money. He also refused."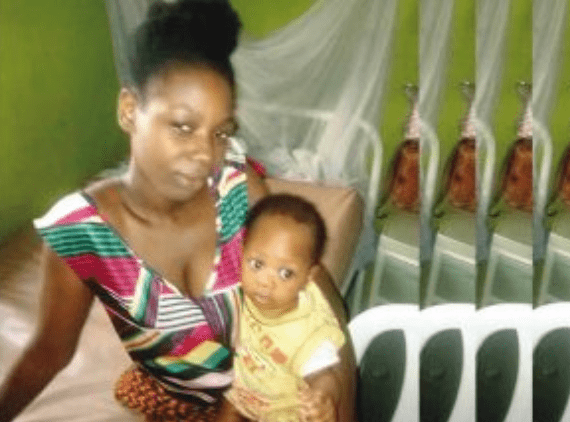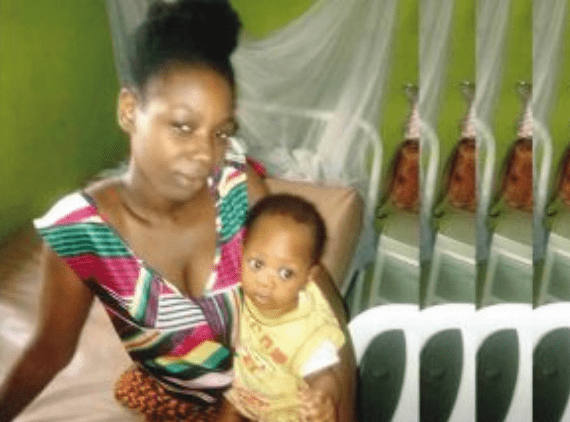 According to Duru, he alleged that he had to stop visiting the mother and baby after he was detained by the hospital while on one of such visits.
"They locked me up and said I must produce their money. I was embarrassed. Because of that experience, anytime I want to go there, I become scared. At a point, they threatened me that they would sell my baby over the bill. None of my relatives goes there again, because they have threatened them. I don't know what to do. I never knew she would need a surgery to give birth."
The Administrative Manager of the hospital, Busayo Olorunnisola, in defence of the hospital said that said Agbo was admitted and delivered of the baby on compassionate grounds because no deposit was made before the surgery.
She said, "We have been looking for the father of the baby. We have been feeding the woman for the past three months. He was not in Lagos when she was brought in. He was called on the telephone that the girl needed urgent surgery and he gave his consent, promising to pay as soon as he returned.
"He didn't return until after six days when he paid N15,000 and left. Two weeks later, he returned and promised to pay the balance. He paid an additional N15,000.
"After a fight with the girl at the hospital on September 11, he came and signed an undertaking not to abandon her again. The girl had held him for abandoning her at the hospital and they were brought to my office where he promised never to abandon her again. Since then, he has stopped coming and the girl has been relying on the generosity of the hospital, nurses and other members of staff."
ALSO READ: 24 Year Old Nigerian Doctor Finds Incredible Hangover Cures
She said the hospital had decided to forgo the N1,500 daily utility fee Agbo should have been charged for the time she spent at the hospital, adding that they were only demanding the balance of the surgery bill.
"The problem we have in this neighbourhood is that everybody thinks once you come in for treatment (at our hospital), we leave you without charges, even after undergoing surgeries, and it is something we want to stop. It's becoming a norm. The same scenario keeps recurring and after a while, we usually let them go," she added.
Duru's girlfriend, Blessing, speaking about her relationship with Duru said, "We are not married yet because he has not paid my bride price. I was living with my sister when we started dating before he impregnated me. When I asked him to see my parents and pay the bride price, he promised to do it in December. I have been begging people for food at the hospital because he is also not bringing any food for me."
She, however, seeks help to get discharged from the hospital as it looks like Duru no longer cares.