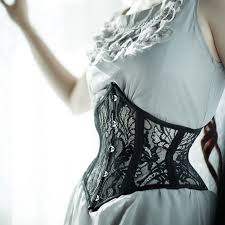 Corsets are really fashionable and lately seem to be the trend when it comes to women clothing. But do you know, that corsets may pose a health hazard in spite of their beauty? Let's see if you're aware of these hazards!
#1.

Corsets can cause fainting
#2.

Corsets can cause indigestion
#3.

Corsets may lead to reduction in size of the back muscles
#4.

Corsets can help cure a spinal deformity
#5.

Corsets can cause respiratory problems
Read also : The pros and cons of corsets waist training.