Our teeth are a part of our body that play important and mostly underappreciated roles. They help us chew our food, give our face its shape, help us form words and speak clearly. A healthy set of teeth inspires confidence during day-to-day interactions with people as they are among the first things noticed. They contribute to fresh breaths and great smiles.
In commemoration of World Toothache Day 2023, we'll be talking about the common causes and home remedies for toothache. Firstly, a toothache is an unpleasant feeling of pain or discomfort in or around a tooth. Toothaches could be mild discomfort around the jaw or an excruciating soreness that radiates throughout the entire head.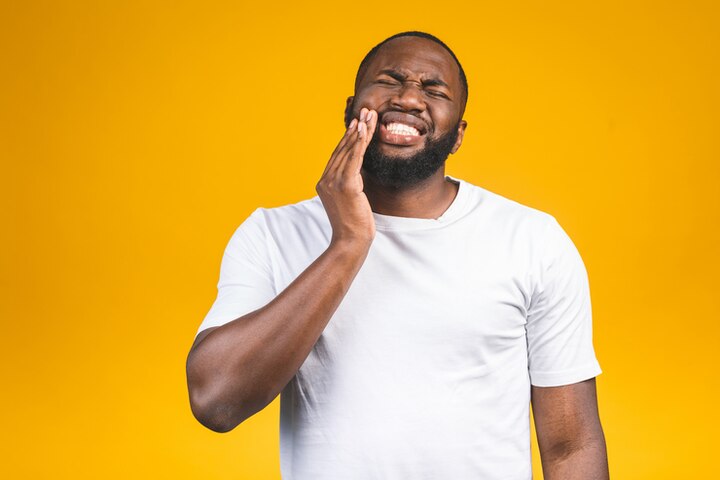 Causes of toothache
Dental causes of toothache are
Negligent or improper dental care
Severe flossing
Impacted tooth
Tooth decay
Cracked tooth syndrome
Gingival recession
Gum abscess
Dry socket
Non-dental causes of toothache include
Sinus infection
Heart attack
Cluster headache
Vitamin deficiencies
Pregnancy
Alcohol/drug abuse
Home remedies for toothache
At the first sign of a toothache, it is always a good idea to visit your dentist. However, here are simple home remedies for toothache in cases of emergency before you finally see your dentist.
1. Salt and warm water
Mix half a spoon of table salt in a glassful of lukewarm water. Thoroughly and repeatedly rinse your mouth with the solution. This helps to remove plaques and other irritating substances that might be causing the pain in the tooth. It also extracts excess fluid from the gum tissue, thus, reducing the swelling of the inflamed nerve endings.
2. Guava leaves
Chew on one or two fresh guava leaves until the juice numbs the affected area. If unable to chew, boil the guava leaves. When cool, add salt to the solution and use it as a mouthwash. The anti-inflammatory properties of the guava leaves reduced the swelling and pain in the affected area.
3. Crushed garlic
Crush garlic into a paste and apply it on the affected area. This will help to fight the bacteria there and prevent plaque formation.
4. Brush and floss
Food debris between the teeth and around the gum encourages the formation of plaques and irritates the teeth. Removing these food particles by brushing and flossing goes a long way in relieving toothaches and preventing others.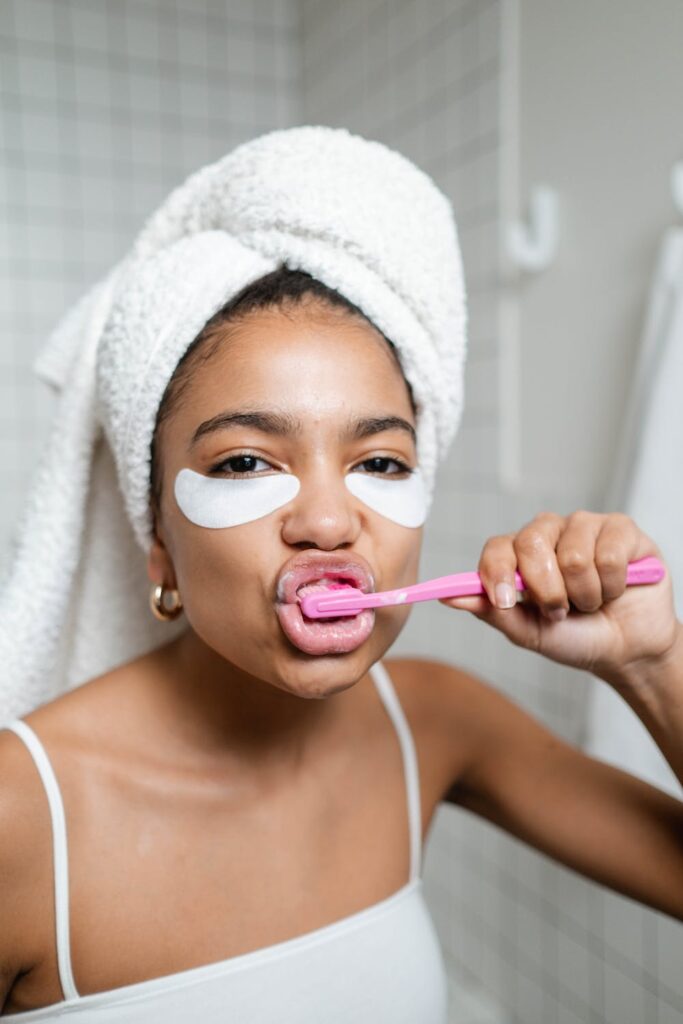 A word from HealthFacts to you
Toothaches can cause mild discomfort or severe pain radiating throughout the entire head. Their causes are not limited to dental origin alone. Therefore, even if any of the above remedies helps in relieving the toothache, ensure you see your dentist.
Till next time, stay informed and stay healthy!
Suggested Reading: Receding Gums