This Nigerian woman hits the gym, works out really hard with her baby strapped to her back in a bid to stay fit, healthy and still perform her duties as a mum. Struggles of a mother, right?
According to the baby mama, it is nearly impossible to do anything without backing him. So, if that is what it takes to achieve her fitness goal, why not?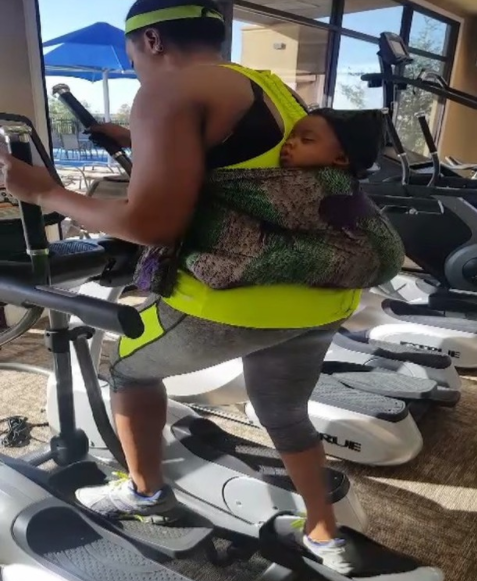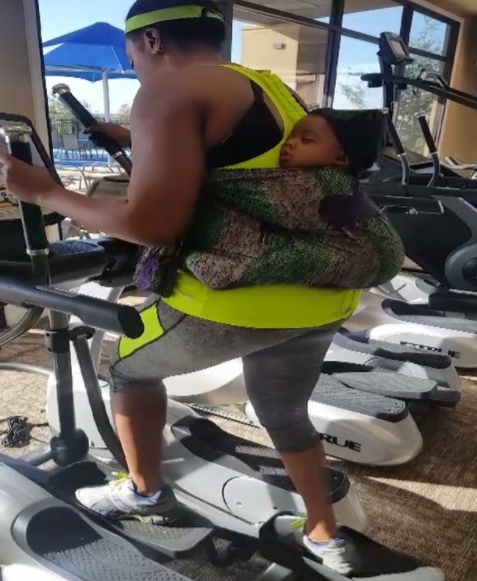 The Nigerian mum with Instagram handle, Mudia_00 posted a video on Instagram of herself working out with her baby which she captioned,
"When he won't let you do anything, is simple, back him."
While some find her actions interesting and motivating enough to push anyone to start his/her own fitness routine, others were concerned about the baby and didn't think it was such a good idea to have the baby strapped to her back as she works out because anything can happen to her baby in the process. Taking along with her a nanny who would help watch over the baby is a better option, according to some others.
You know, working out isn't meant for women alone (either single or married) because the benefits go way more than just having a beautifully toned body. I bet, this mum knows the several benefits that's why against all odds, she fought her way to the gym.
When a person works out regularly, then he/she can be sure to enjoy one or two of these benefits alongside an incredibly toned body.
1. Working out reduces day-to-day stress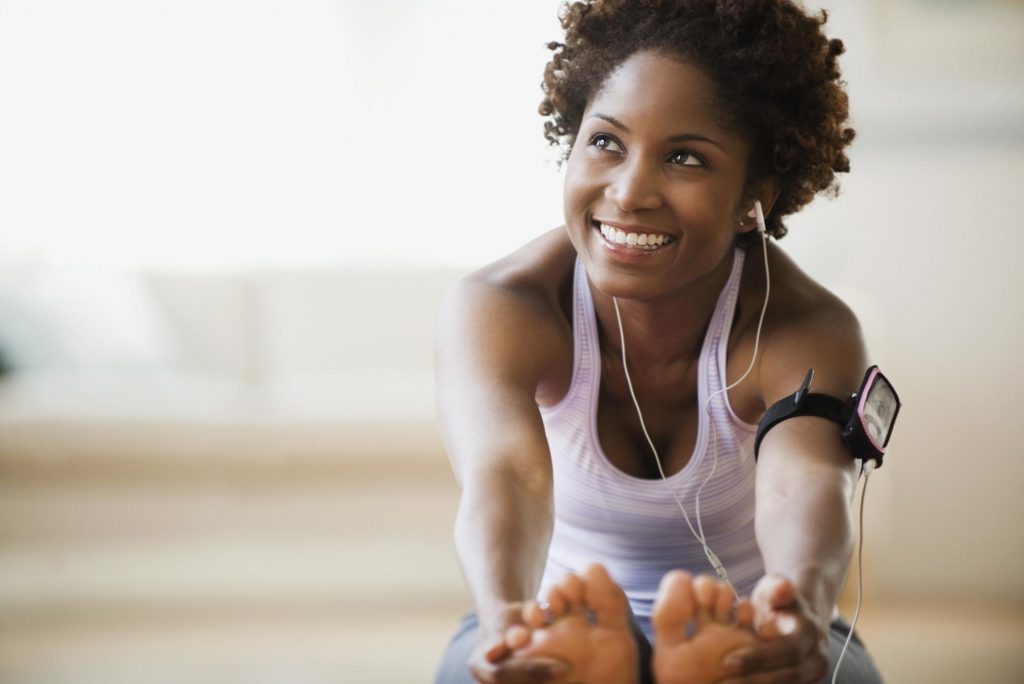 According to Harvard Medical School, aerobic exercise helps curb stress hormones like cortisol and adrenaline (as long as you're not overdoing it). There's also a host of research that proves that people with anxiety and depression can find major help in working out.
2. It boosts your memory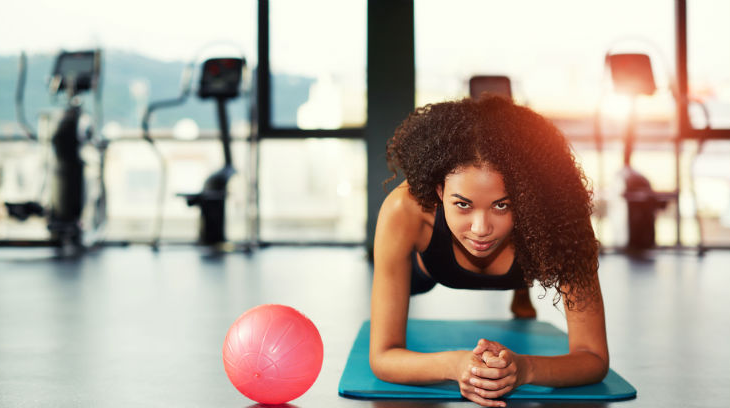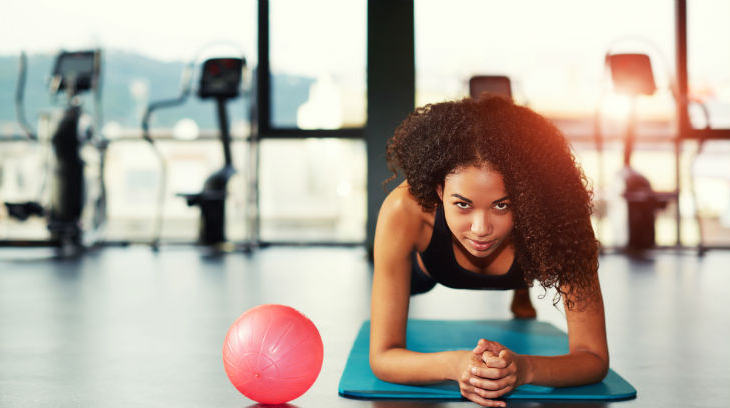 A new study of young adults from the journal Behavioral Brain Research found that a single session of aerobic exercise resulted in higher blood levels of hormones that are associated with a strong memory. So, whether you've got a presentation or some exams to prepare for, you can be sure to improve your memory by working out.
3. Working out also improves your immune system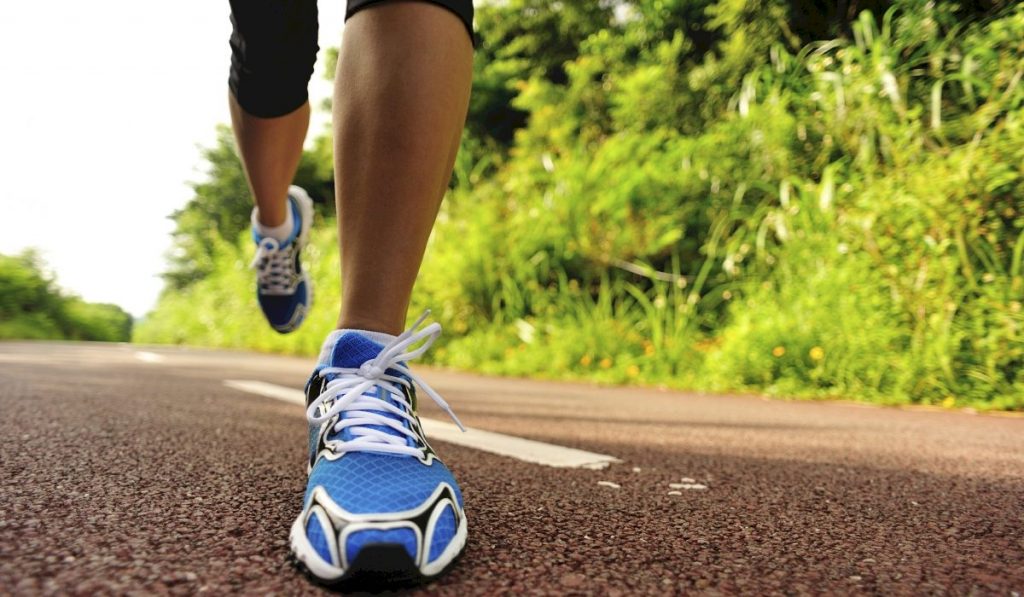 Working out regularly can protect you from getting sick by keeping your immune system good shape.
So, you see working out every now and then isn't a bad idea. Little wonder, this baby mama took it to the next level, as she works out with her baby strapped to her back.