A Nigerian man allegedly passed away in LUTH (Lagos University Teaching Hospital) due to negligence on the part of the hospital workers.
According to Somachi Chris Asoluka, a friend of the deceased, who narrated the whole incident via her Twitter platform, he was rushed to the hospital but couldn't be attended to because there was no vacant hospital bed space and when one was eventually gotten, there was no consultant to attend to him.
Taking to Twitter, Asoluka narrated her ordeal at the hospital in a post she captioned,
"My family friend has just died. He was rushed to LUTH but there was no "bed space". When a spot was found, there were "no consultants". Nigeria won't kill us. How do we translate our outrage to change? What is wrong with this sick country?! What must happen for things to change?"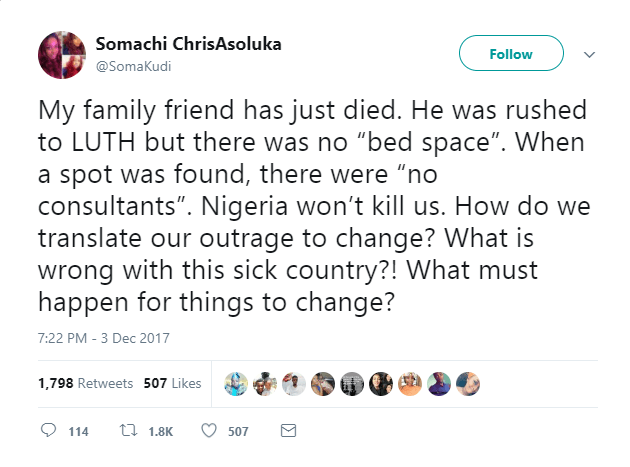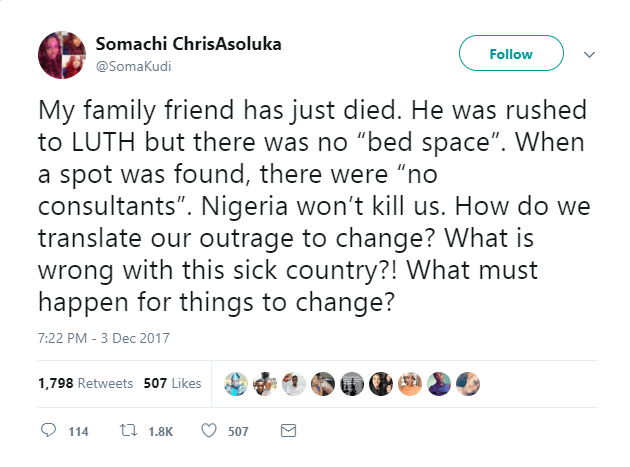 Asoluka's post has, however, generated a lot of comments on the issue, with some people narrating similar experiences in LUTH and other federal hospitals as well.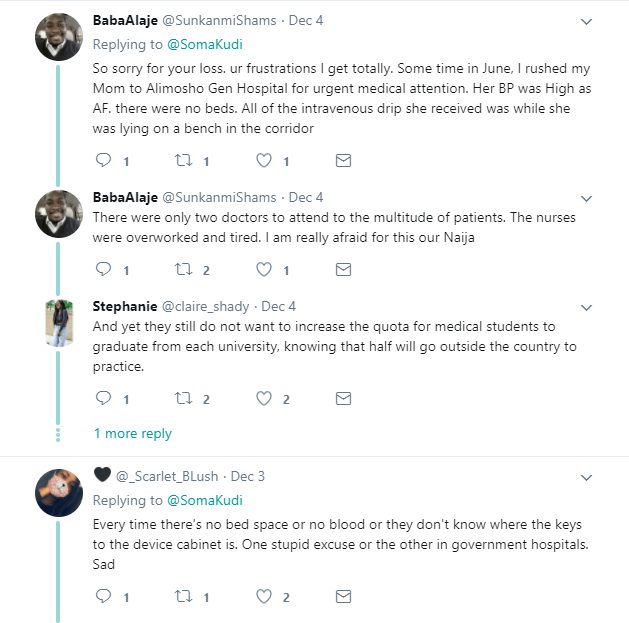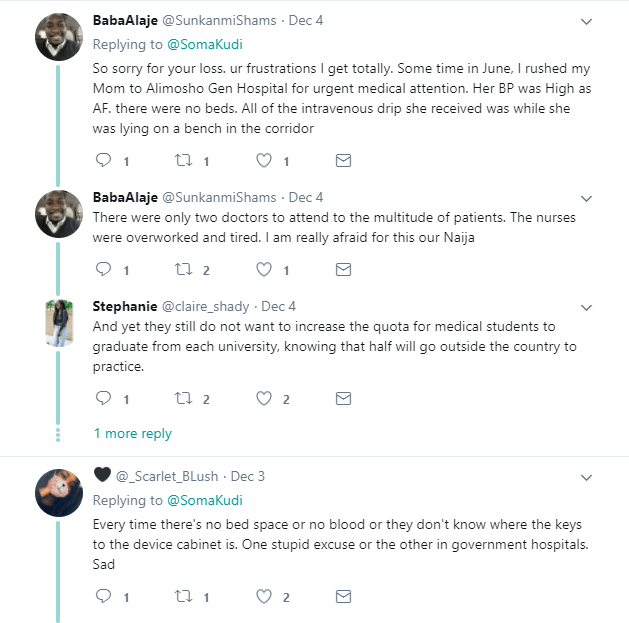 Some others, on the other hand, came to the rescue of the doctors and consultants.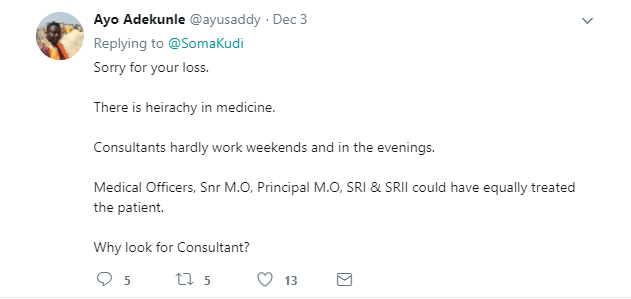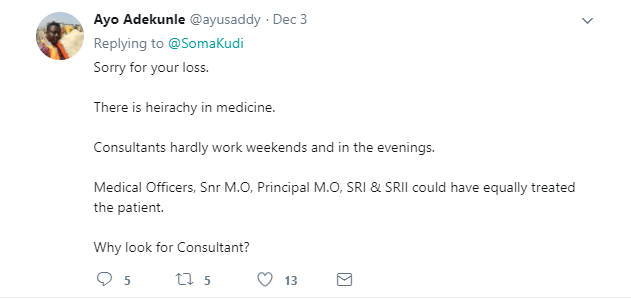 While some thought it would have been a good idea to skip the bed and treat the patient on any available platform, others didn't think it was a good idea and even went ahead to cite examples of times doctors tried to help patients but ended up becoming a scapegoat in the hands of other Nigerians.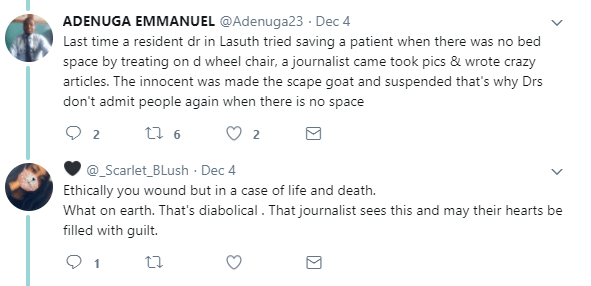 While some are of the opinion that private hospitals deliver better healthcare services in Nigeria, others are of the opinion that even the private hospitals refer patients to some of these hospitals to meet with consultants.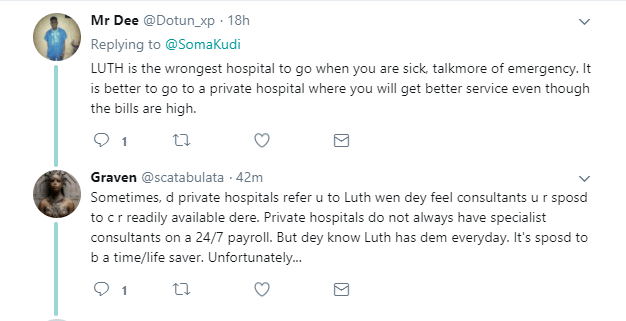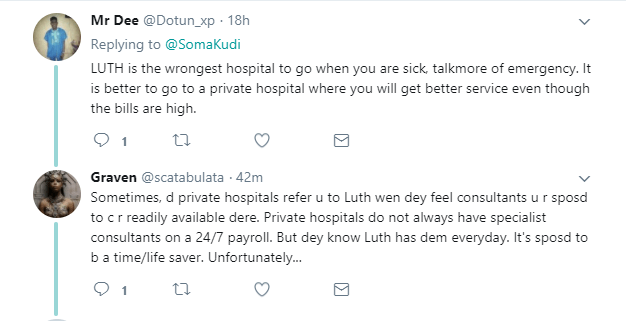 Well, as regards all of these (if it is true or not), the Lagos University Teaching Hospital (LUTH) is yet to respond to any these allegations.