Consumers of ponmo, shaki, ifun, abodi, roundabout, brokoto and other forms of orisi-risi (assorted) meat parts including smoked fish, have been cautioned to minimize the rate and quantity of its consumption as these meat products have been identified as risk factors for colorectal cancer also known as colon cancer.
Major studies have shown that colorectal cancer is a major cause of morbidity and mortality throughout the world and it accounts for over nine per cent of all cancer cases. The disease is the third most common cancer worldwide and the fourth most common cause of death affecting men and women almost equally.
The Chief Medical Personnel, Niola Cancer Care Foundation, Dr Adedapo Osinowo, giving the warning in Lagos, stated that such fatty meals should be consumed in moderation for the good health of all.
"There is a link between consumption of these meat parts and increased risk of colon cancer. However, the consumption of fruits and vegetables would reduce risk of cancer."
Experts have warned that moderate consumption is the key.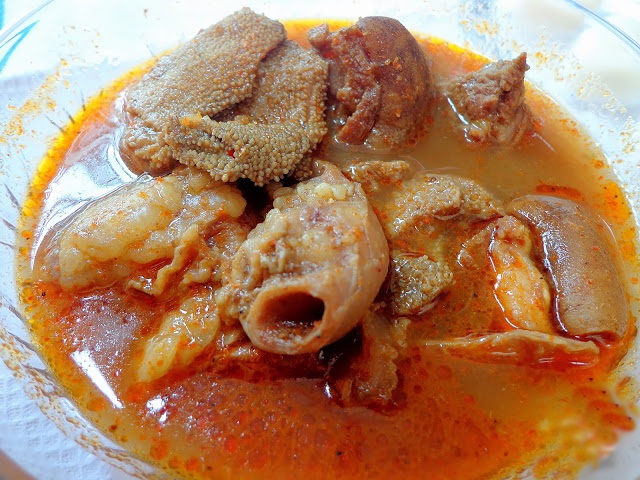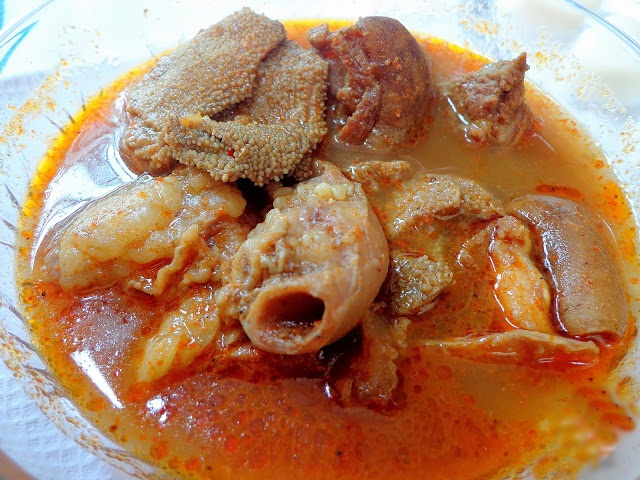 Consumption of these meats are not bad, but too much consumption is quite dangerous. All fatty meals should be eaten in moderation but for an individual who consumes these assorted meats on a daily basis, it is quite a sad thing for such individual.
Due to their mode of preparation, these parts are risk factors for cancer, they tend to produce harmful substances that can cause cancer. The very important thing is to eat lots of fruits and vegetables to increase antioxidants in the body.
[ctt template="8″ link="6xrT1″ via="yes" ]Experts say consumers of ponmo, shaki, ifun, "abodi", and other forms of "orisi-risi" are at risk of colon cancer[/ctt]
It is not advisable for you to consume ponmo in the sense that some of the animals killed and used for ponmo actually have skin diseases. Some of these skin diseases are such that boiling them ordinarily may not kill the bacteria.
Also, cow skin meat, which is five times thicker than ordinary skin meat, is injected with a toxic substance called formalin used for its preservation. This formalin in the long run is capable of causing cancer and liver problems due to high concentration of salt used for their preservation.
Also, smoked fish poses cancer treats as it contains toxic substances produced by the smoke.
When colon cancer cases are picked up late, little or nothing can be done, and under  such cases patients do not last up to five years as prognosis is very poor. It is however advised that individuals pay more attention to what they consume and also, stay away from alcohol consumption and smoking.
Do you have a contrary opinion on ponmo consumption? Hit the comments section and share your opinion.
Save