What is junk food?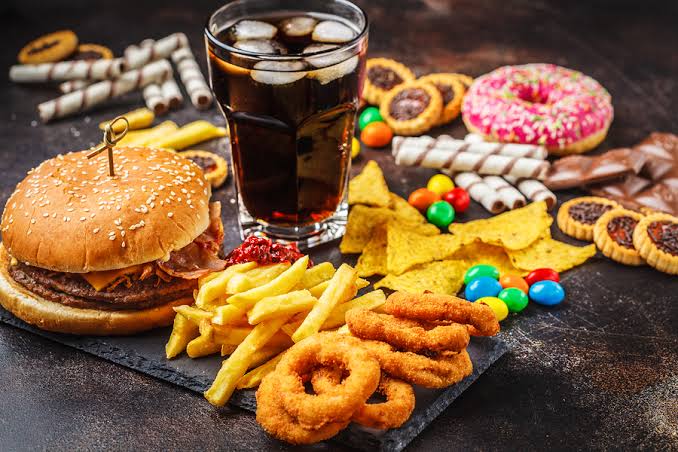 Junk food refers to food that is typically high in calories, low in nutritional value, and often high in fat, sugar, salt, and/or artificial additives. Furthermore, it is usually processed and prepared for quick consumption. However, with little or no consideration for its nutritional content or health benefits.
We associate junk food with fast food items such as burgers, fries, pizzas, and soft drinks. As well as snacks like chips, candies, cookies, and sugary desserts. However, do note that it is the regular consumption of junk food, that contributes to an unhealthy diet.
Why junk food is considered unhealthy
1.High in bad fats and sugars: As highlighted earlier, junk food is high in fat. But even more, the bad type of fat that increases the risk of heart disease. Besides, it contains a lot of added sugars, which can lead to weight gain and diabetes.
2.Low in nutrients: Junk food is often low in essential nutrients such as fiber, vitamins, and minerals. These nutrients are important for overall health and well-being. Rather, they are typically high in useless calories, providing little to no nutritional value. And as a result, one develops nutrient deficiencies and a poor overall nutrition.
3.High in sodium: Often times, it is high in sodium, which can lead to high blood pressure as a result of water retention. Furthermore, excessive sodium intake increases the risk of cardiovascular diseases, including heart attack and stroke.
4.Processed and artificial ingredients: usually contains artificial ingredients, such as preservatives, flavor enhancers, and food colorings . Although, These additives are often used to improve taste, texture, and shelf life, in the long run they do us no good.
6.Portion control challenges: Often, we consume these foods in large portion sizes, we tend to overeat them. Consequently there is undesired weight gain and obesity.
How junk food affects the brain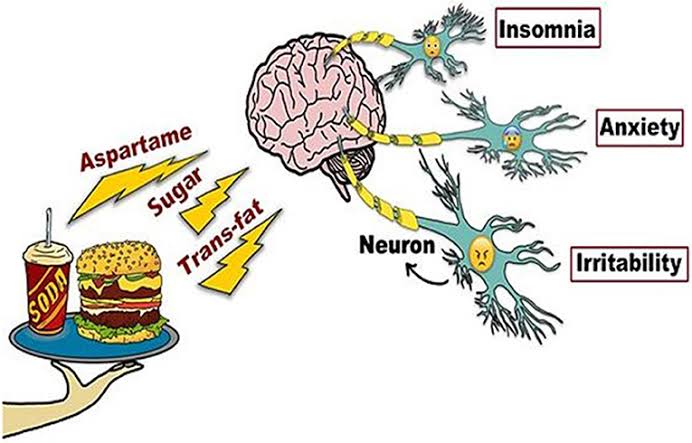 1.Poor Cognitive Function: Regular consumption of junk food is linked to poor cognitive function, including impaired memory, learning, and concentration. Due to its content, it disrupts normal brain function and negatively impact cognitive performance.
2.Addiction-like Effects: it is able to trigger addiction-like effects in the brain. Foods that are high in added sugars, salt, and unhealthy fats can stimulate the reward centers in the brain. This stimulation releases dopamine, a neurotransmitter associated with pleasure and reward. The bad side of this, is that a cycle of cravings and overeating begins, associated with a loss of control.
3. Increased Risk of Mental Health Disorders: Research says that regular consumption can predispose one to developing mental disorders. This is because of the combination of low nutrition and pro inflammatory properties of this type of food.
4.Altered Gut-Brain Axis: The gut-brain axis, which is the complex communication network between the gut and the brain, can be disrupted by a diet high in junk food. Unhealthy diets, can negatively impact the gut flora predisposing the gut to colonization by harmful bacteria. Also, digestion is impaired and there seems to be a break between the commands of the brain to the gut and what the gut is able to do. This is due to the fact that the bacteria in the gut releases some chemicals that affect brain function. So, an impairment to these bacteria may as well lead to cognitive dysfunction.
A few examples of junk foods available in Nigeria?
1.Pizza with Extra Cheese and Meat Toppings: Pizza with extra cheese, sausage, pepperoni, and other meat toppings are a high-calorie, high-fat, and high-sodium indulgence.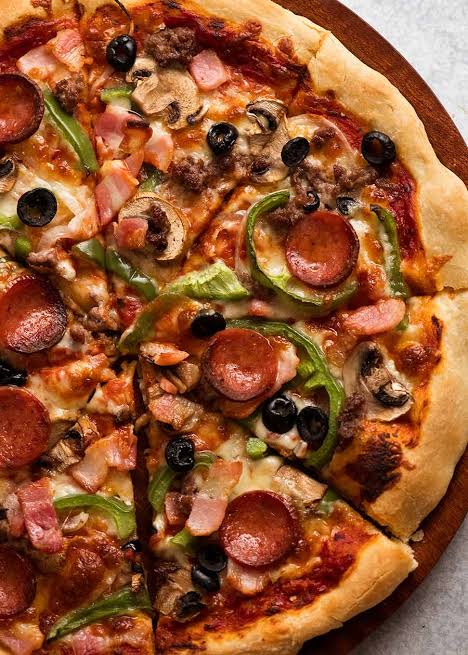 2.Donuts: These deep-fried, sugar-coated pastries are high in empty calories, unhealthy fats, and added sugars, making them highly unhealthy .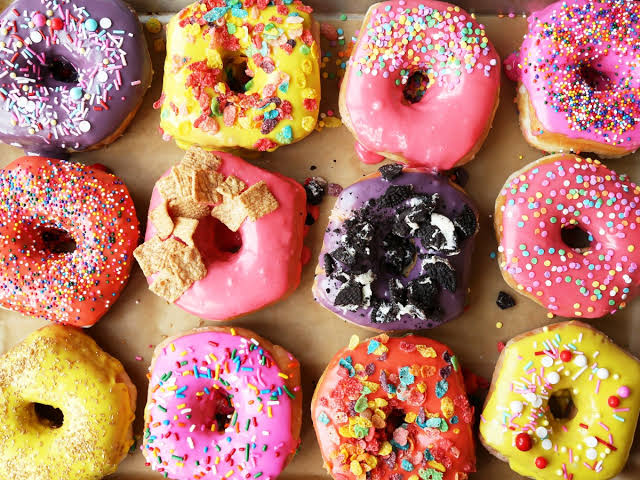 3.Soda: Soda is high in added sugars, artificial flavors, and zero calories, with no nutritional value.This makes it a highly unhealthy beverage choice.
4.Potato Chips: These deep-fried, salty snacks are typically high in unhealthy fats, sodium, and often contain added flavors and preservatives. Hence, all ye chips munchers, you may want to munch only once in a while!
5.Ice Cream Sundaes: Large ice cream sundaes loaded with whipped cream, chocolate syrup, nuts, and other toppings can be extremely high in calories, saturated fat, and added sugars. So, ice creams are not so healthy afterall.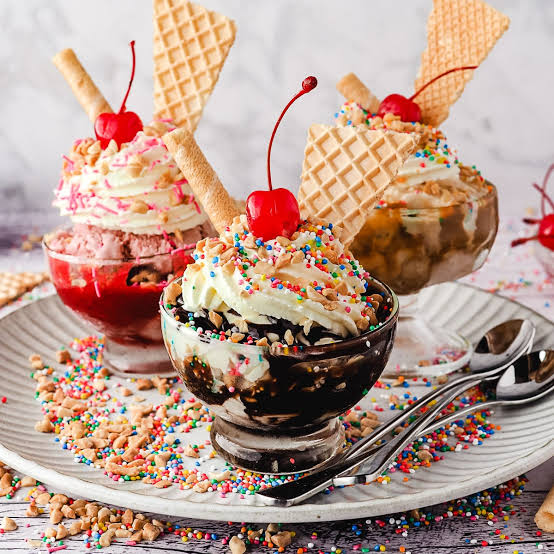 In conclusion, adopting a healthy, balanced diet that is rich in nutrient-dense foods is crucial for maintaining optimal brain and overall health.