At Healthfacts.ng, nothing matters most to us than the health of everyone around us. 
We believe physical well being is an important part of a healthy lifestyle, but considering the fact that more than half Nigerian men, and 60 percent Nigerian women (including techies), never engage in any vigorous physical activity lasting more than 10 minutes per week, while at the same time sitting for hours on end, it's clear that most people need to begin by simply getting more non-exercise movement into their daily routine.
Living in a pretty busy society as ours has however hindered us from paying the much-needed attention we need to as regards our health and physical well being.
In respect to this, Healthfacts.ng saw the need to bring to a large capacity of participants at the TechpointBuild the important benefits of having a healthy lifestyle.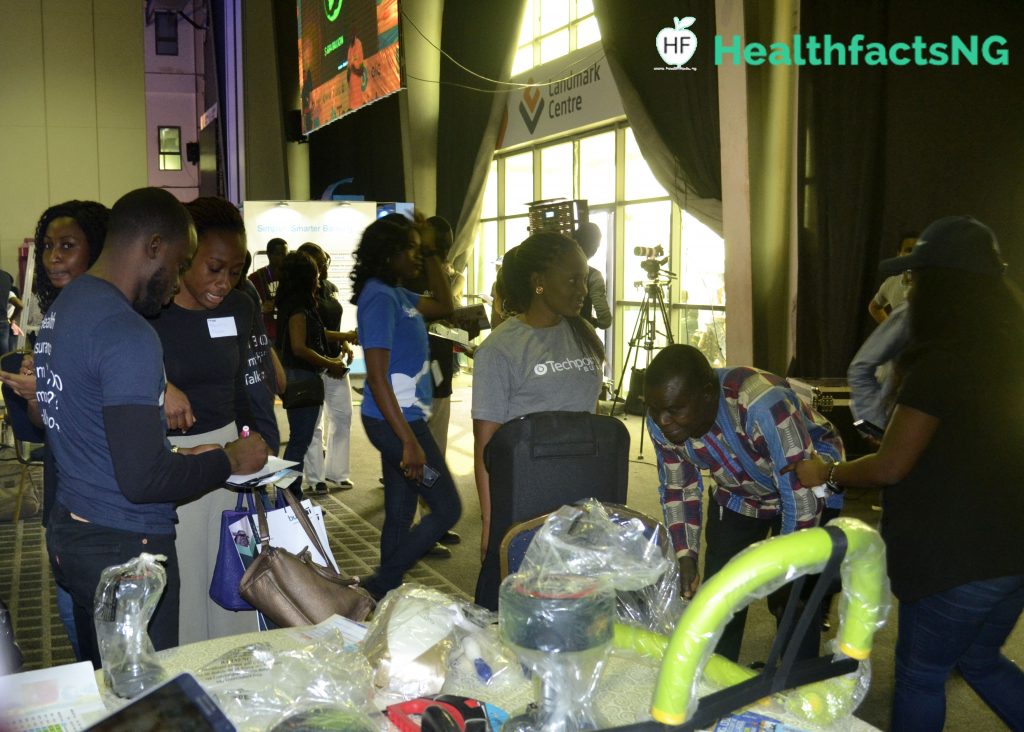 Techpoint.ng had the maiden edition of Techpoint Build — an annual convergence of startups, innovators, makers, technical entrepreneurs and all industry stakeholders across Nigeria.
The much anticipated TechpointBuild had its way on Saturday, 27th of January 2018 at the Landmark Event Center. The event aimed primarily at facilitating more local investments in home-grown startups and the local business ecosystem.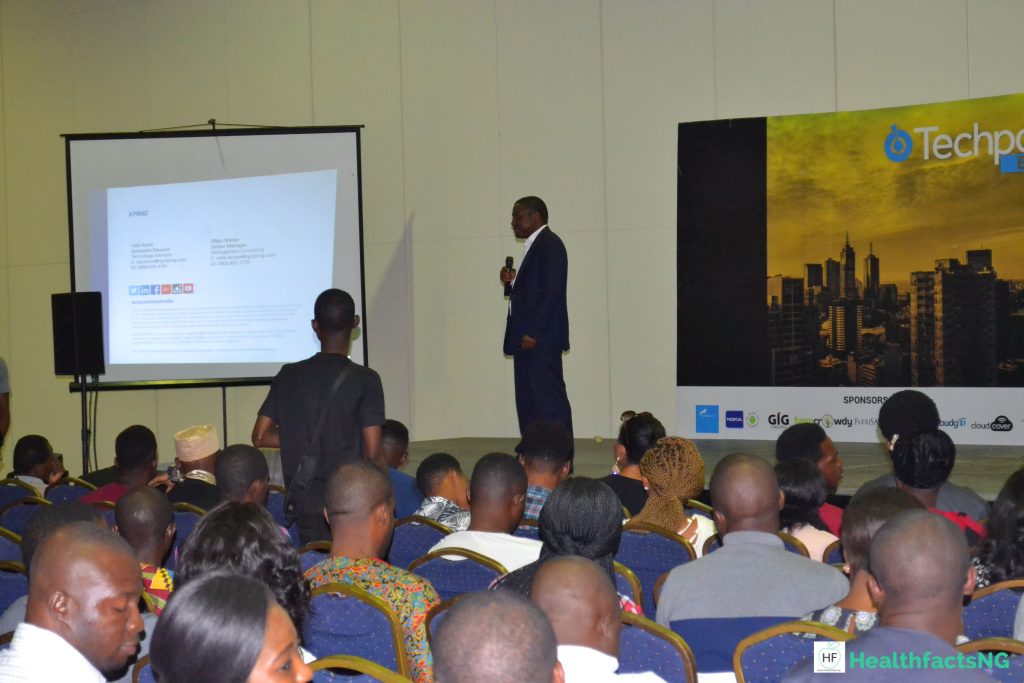 Several opportunities were up for grabs for startups at the event. Various startups in categories of retail, agriculture, finance and payments, education and recruitment, health, entertainment, and hardware/software got to pitch to a distinguished panel of judges in which the winner got awarded with a million naira.
Health met tech at the event as Healthfacts.ng exhibited health products and services.
Healthfacts.ng's MyPerfectWeight App was launched at the event.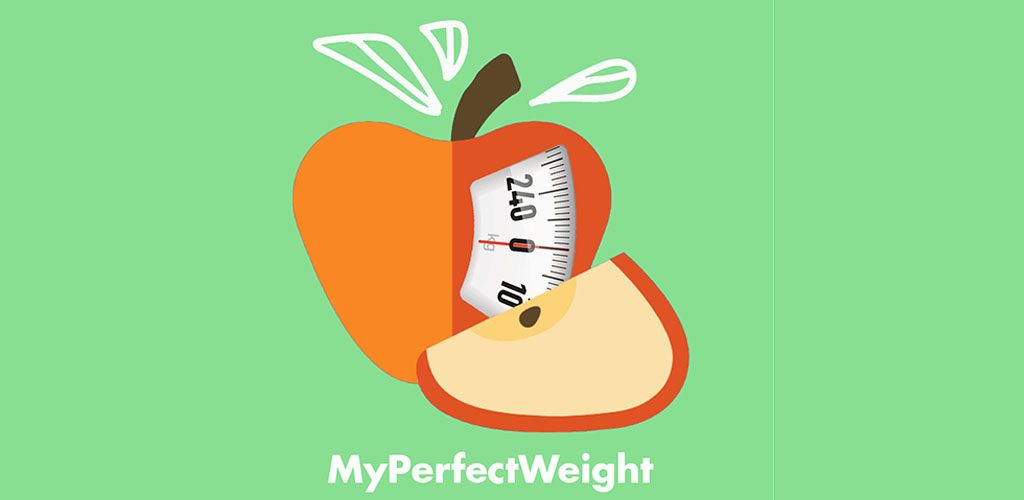 MyPerfectWeight is a mobile weight loss/gain application (an invaluable tool for reaching your weight loss/gain goals). The application provides its users with a local meal (diet) and exercise suggestions to enable them attain their desired weight without stress.
The Healthfacts Ask Portal was also introduced to participants at the event. The ask portal is a platform where users get to ask their health-related questions and get answers from health professionals.
Various fitness products were also exhibited at the event. Beliefs from the past that "most Nigerians aren't interested about their health" proved wrong as we had a massive turn up from participants at our booth.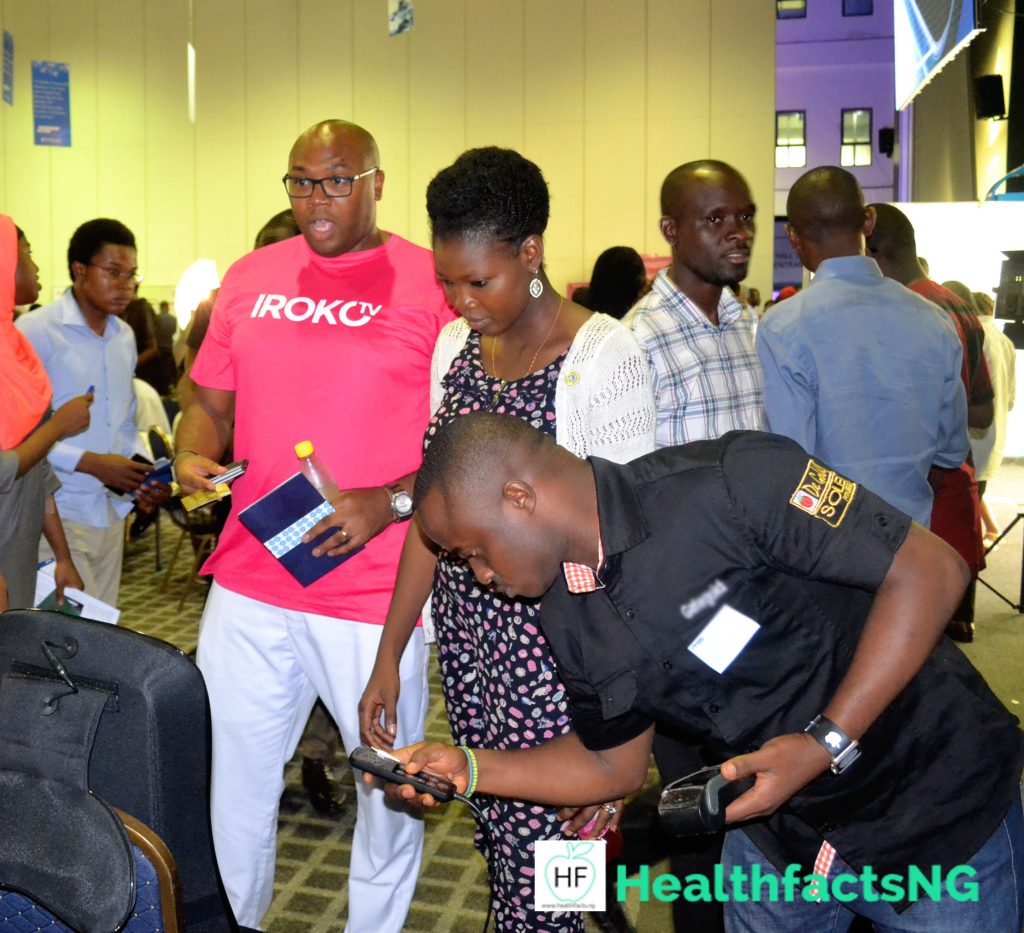 Participants also had their way to engage in physical activities, make use of our fitness equipment, get body massages, know their BMI and had consultations at the event.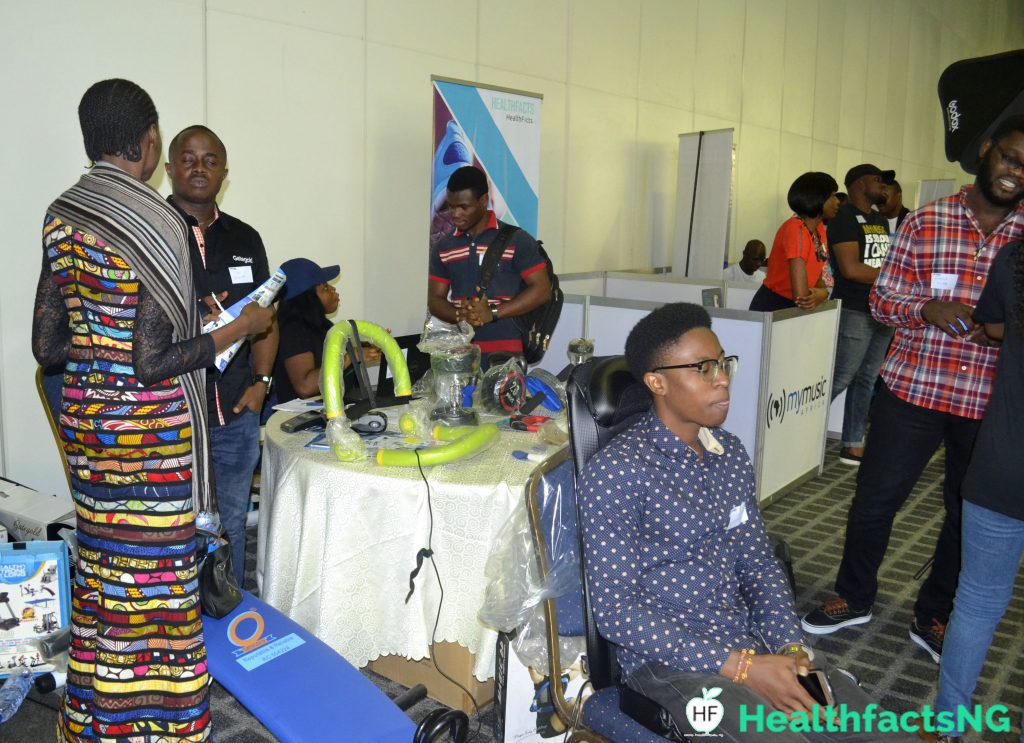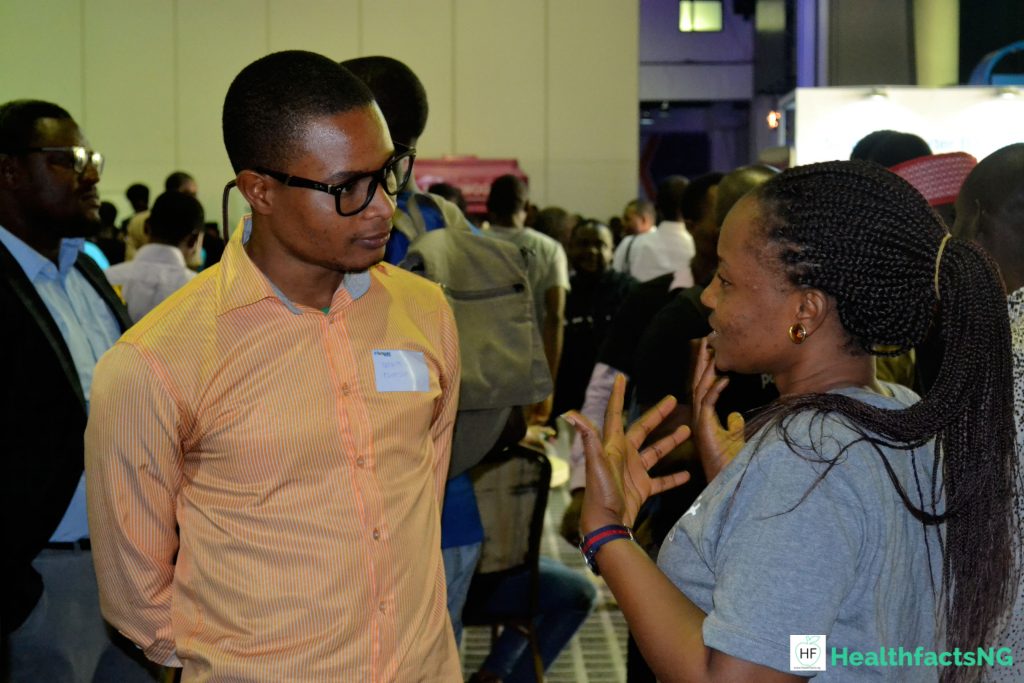 The notion that Nigerians (especially techies) never paid much attention to their health was cleared as every participant had a thing or two to share as they visited our booth. It was confirmed that most techies loved to get the best for their health but couldn't do so due to the nature of their job. However, certain measures have been promised to these individuals as Healthfacts.ng plans to bring something big to the table soon.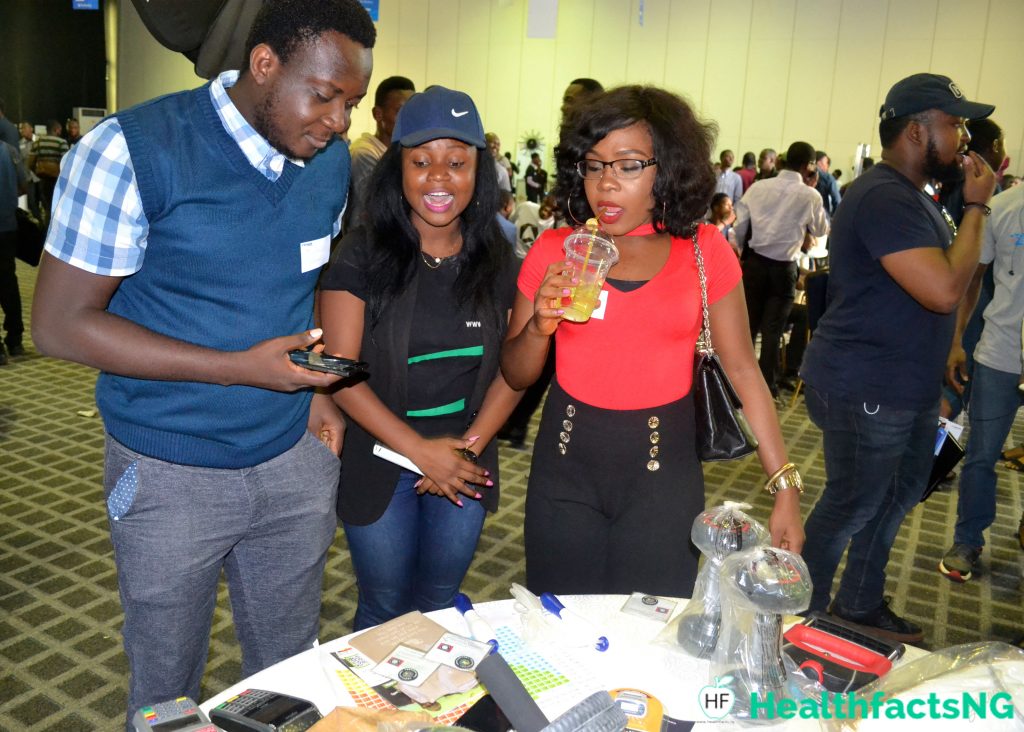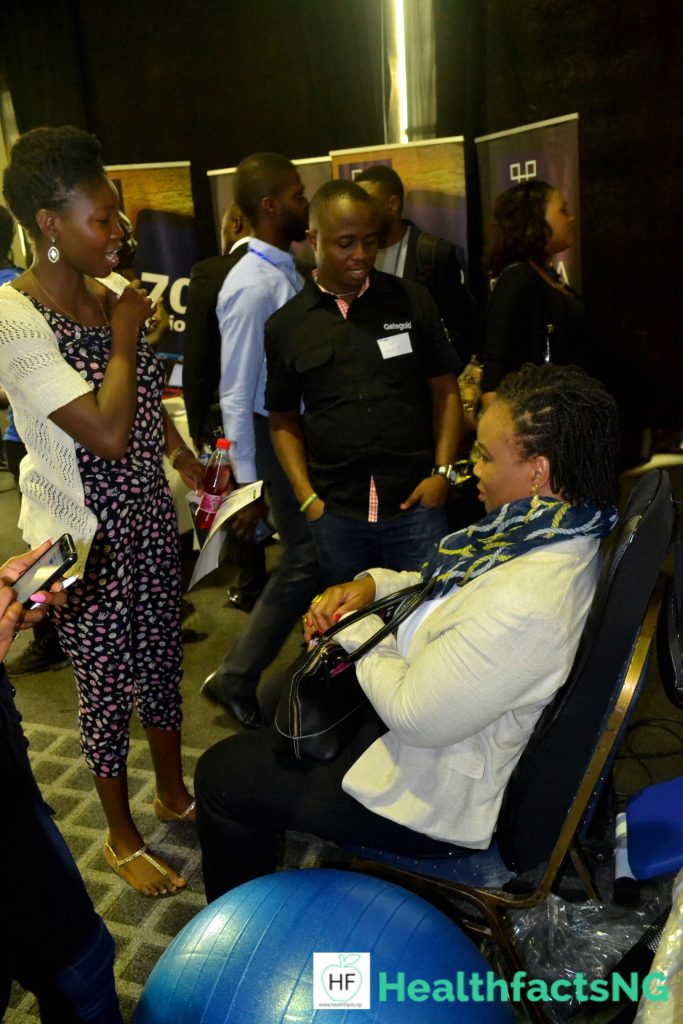 There was indeed a positive outcome from the event as health met tech.