Most people have experienced a sensation of ringing in the ears, in the absence of an external source, at least once. This phenomenon is referred to as 'ringing in the ears' or 'phantom sounds' and it is medically known as tinnitus.
Although the sensation is called 'ringing in the ears', tinnitus is not limited to a ringing sound. There may be sounds of blowing, roaring, buzzing, hissing, humming, whistling, or sizzling in the ears, with no external source. The sound may be soft or loud; in one or both ears; and may happen constantly or intermittently (on and off). Regardless of its features, tinnitus is a symptom, it is not considered a disease.
Tinnitus can be frustrating and may interfere with the sufferer's daily activities, especially when it is constant, loud or happens too frequently. This frustration can lead to stress, anxiety and depression.
Types of Tinnitus
Tinnitus may be objective or subjective.
In the objective type, although there is no external source of the sound, the sufferer, as well as an examiner will hear the sound; the affected individual will hear it in their ears and examining doctors will hear it when they move close and place a stethoscope near the ear, head or neck region. This type is extremely rare and usually associated with vascular problems.
Subjective tinnitus is the rampant type, only the sufferer hears the sounds.
What causes ringing in the ears?
Common causes include
Presbycusis: This is hearing loss that occurs with ageing, it is the most common cause of tinnitus. This makes tinnitus more common in the elderly.
Exposure to loud noise for a long period
Trauma to the ear, head or neck
Wax impaction or foreign body in the ear
Ear infections
Certain medications like aspirin, NSAIDs like ibuprofen, chemotherapy drugs like vincristine
Excessive alcohol or caffeine intake
 Temporomandibular joint (TMJ) -joint of the jaw- problems
Meniere's disease
Brain tumours or aneurysms close around the neck or head
Uncontrolled high blood pressure
In many cases, tinnitus may be idiopathic (having no cause).
How is tinnitus diagnosed?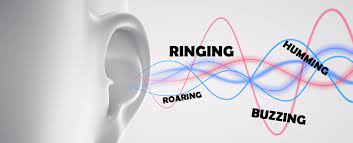 The diagnosis begins with history taking (where many questions about the condition will be asked), physical examination and tests. The tests often involve a hearing test (audiogram), auditory brain stem response (ABR), and imaging tests like head CT or MRI to rule out brain tumours or aneurysms.
Can tinnitus be treated?
Many cases of tinnitus do not require any form of treatment since they are mild and occur once in a while. In some cases, the 'ringing in the ear' spontaneously ceases, permanently.
Presently, there is no exact cure, however, treating the underlying cause may provide a permanent solution. Generally, management of tinnitus is done by an ENT doctor.
Aims of treating tinnitus include:
Eradicating the cause and stopping it permanently
Reducing its severity and frequency 
Improving the quality of life of the sufferers.
How can I prevent tinnitus?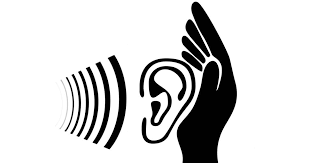 The easiest way to prevent tinnitus is by protecting your ears from damage. This can be achieved by shielding your ears from loud noises using earplugs or earmuffs. Also, pay attention to your body; if tinnitus develops while you are taking a medication, stop the medication and discuss other options with your health-care provider.
Suggested: Ever woken up with a headache? Read this.