Believe me, Nigerian soups are one of the most delicious soups in Africa. You could ask how I got to know? Well just by examining the surface anatomy of the soup you will know. Their attractions, their aroma and sensations and of course, their health benefits. There are lots of Nigerian soups, maybe over 50. When we introduce our eba, semovita, wheat meals, or akpu, these soups could be a more than a treat.
Having taken out time, I have been able to gather the top 5 Nigerian soups and with the aid of proper research have been able to also gather the health benefits which you derive from them. These soups are listed based on their taste and popularity.
Below is the list of these soups, let's check them out, trust me you will enjoy it.
5)  Edikang Ikong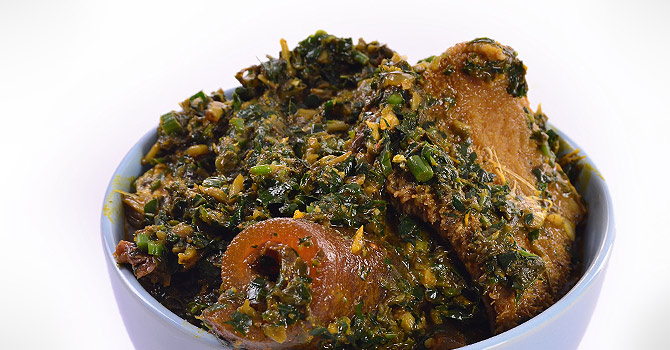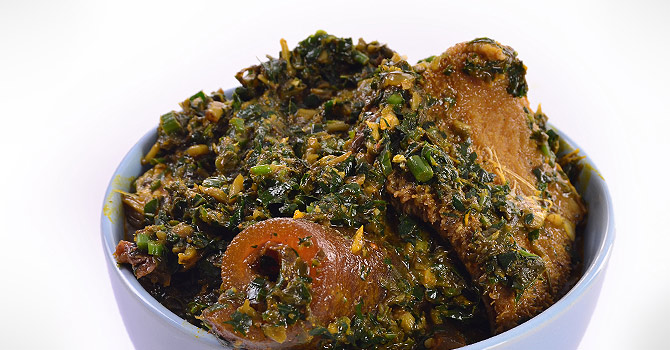 If you have tasted this soup, I bet you will agree that it is quite a delicacy. Its taste is quite amazing. It is a really ancient soup that originated from the south-south part of Nigeria. It's primarily made up of fresh vegetables, other condiments include onions, pumpkin and tomatoes.
You would wonder how beneficial is this meal to your health. Here's a tip of the iceberg; Edkang ikong is rich in omega 3 fatty acids which means that it aids vision as well as reducing the risk of rheumatism and arthritis in older people. It also reduces the risk of stroke.
4)  Egusi Soup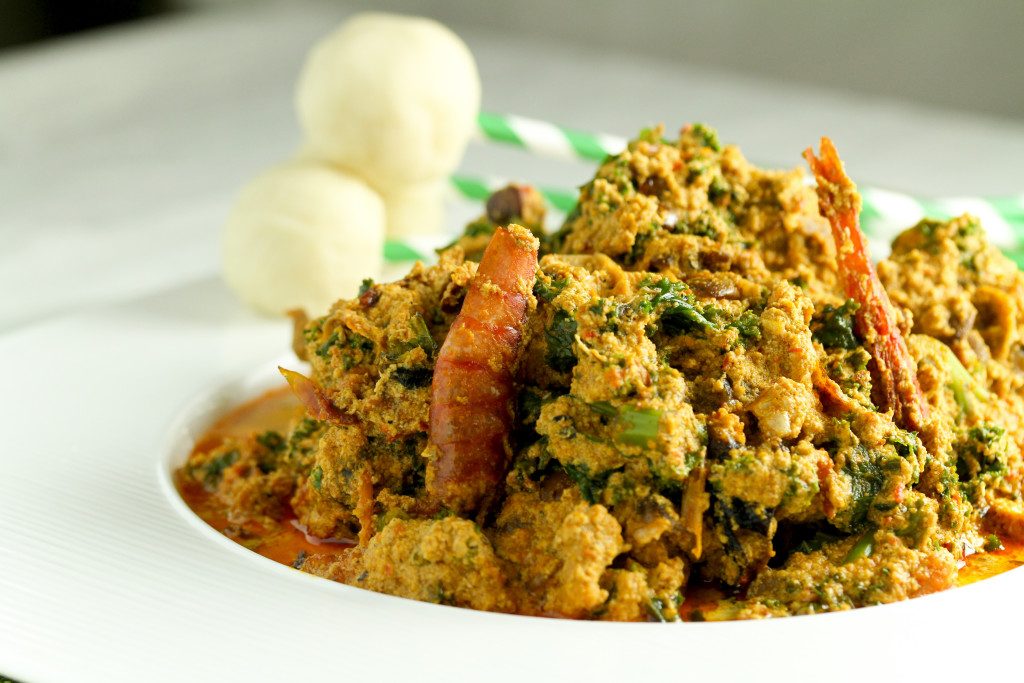 One of the most consumed soup in Nigeria, Egusi soup or melon seed soup is not just a soup but a treat. The delicious but packed with so many benefits. I really don't know who owns or prepares it best; the Igbos or Yorubas. Whichever tribe prepares it, it comes out as a delicacy.
The melon seed (Citrullus lanatus) is reach in protein and fats. It also contains a sufficient amount of Vitamin A and C.which means it plays an important role in vision, reproduction, Growth, Bone and teeth formation.
3)  Ewedu Soup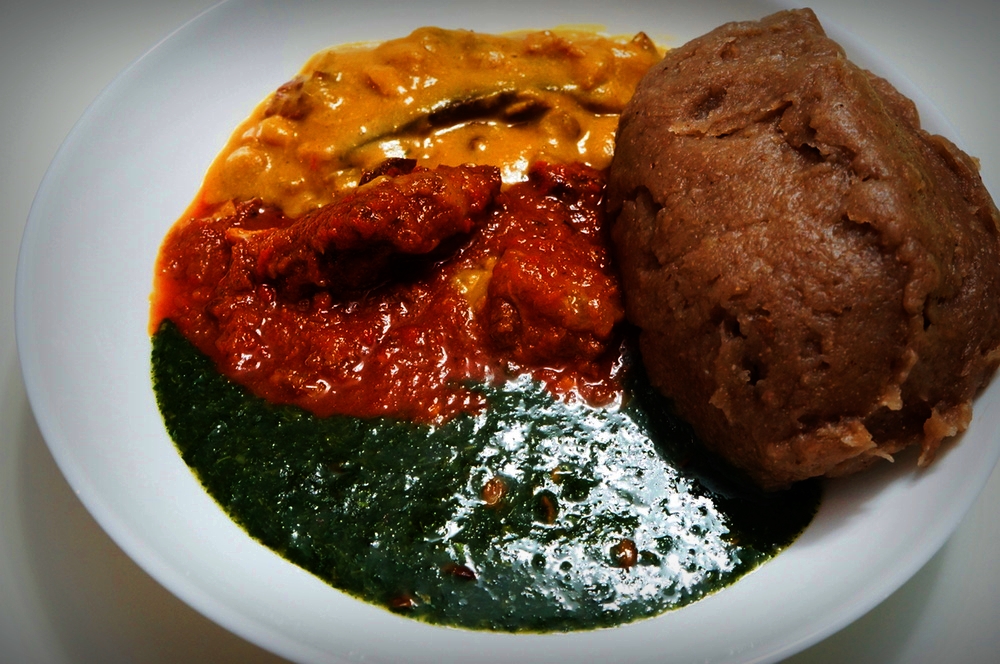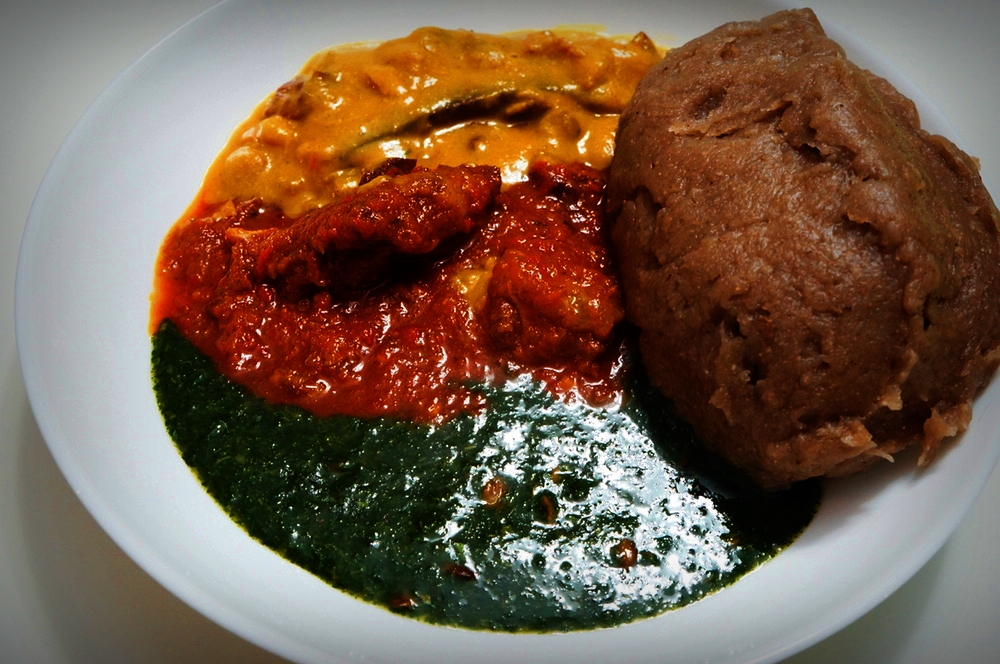 This is the most consumed soup in the western part of Nigeria. It is primarily made up of jute leaves as well as saluyot leaves. This soup is so thick and slimy. This is the only soup that teach you how to knit cloths.
"It takes great handy skill to successfully wrap your eba around ewedu and swallow it neatly " – Jaja of Opobo, 1879.
Some of its health benefits include its great source of dietary fibres, its very low calories (which makes it great for weight loss). The leaves are used herbally to treat gonorrhea, fever and piles.
2)  Bitter leaf Soup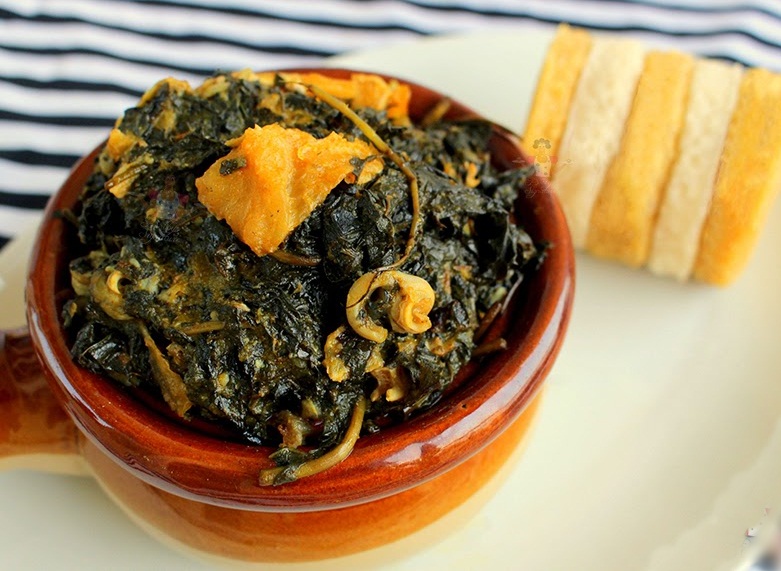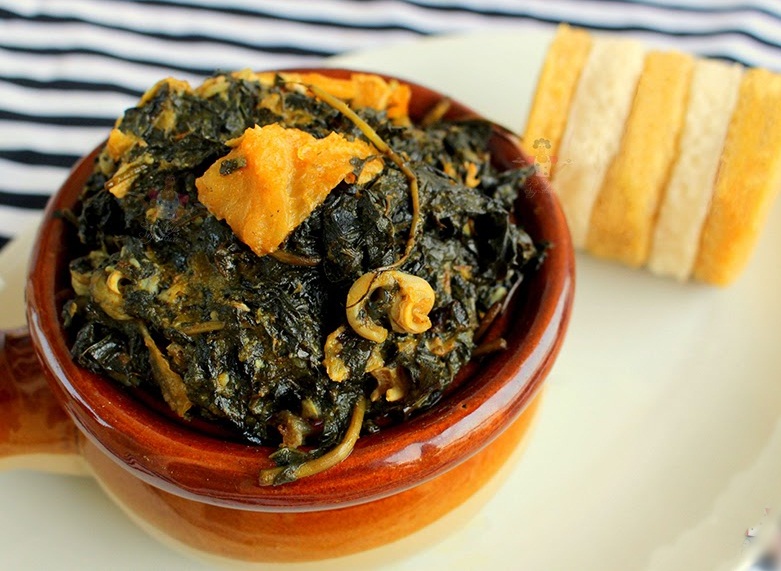 I would urge you neglect its name and pay attention to this soup. The sweetness of the bitter leaf soup can help you avoid sugar. You would agree with me that it is very popular among Igbos, Yorubas and Hausas. The scientific name of the bitter leaf (which is a key ingredient for this soup) is "Vermoniaamygdalina".
The major health benefit you derive is it's antioxidant content. Which helps fight against cancer growth. It also reduces sugar level and helps the kidney and pancreas to function well. Time for number one!
1)  Oha Soup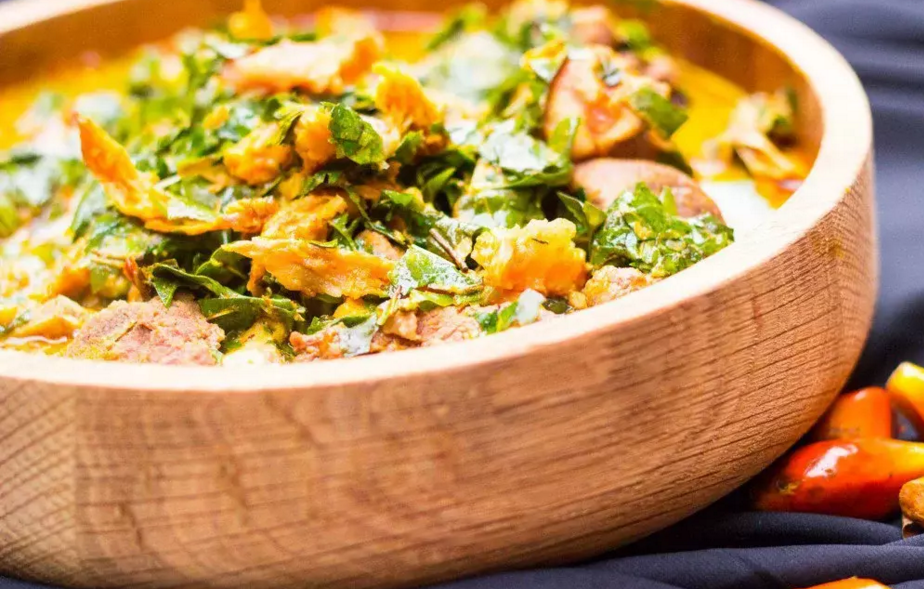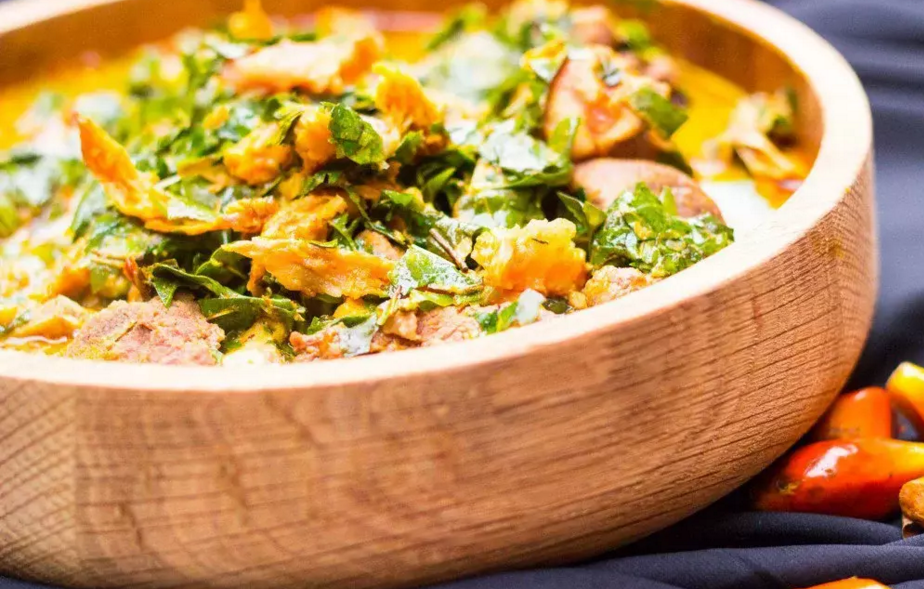 The Oha Soup is what we have on our no 1 list. Need I say much, It is the most delicious soup according to Forbes Nigeria. Ask one of the most popular comedian in Nigeria, Basketmouth about his favourite soup and you'll understand (This is not a joke). Oha soup is gotten from the oha leaf. The scientific name of the leaf is Pterocarpus sayonsii.
The soup is prepared with cocoyam. And this cocoyam is rich in Vitamin B6 and magnesium. This means it is very good for pregnant women. It also controls high blood pressure and protects the heart. The cocoyam content also contains flavinoids that helps protect the body from lung and throat cancer.
As earlier mentioned, the list was prepared based on the soup's taste and popularity. If you feel there is an omission, kindly feel free to drop your comments below.