Inflammatory Bowel Disease is an autoimmune disease that describes two conditions – Crohn's Disease and Ulcerative Colitis which are both characterized by intermittent periods of active disease knows as flare-ups or little or no disease activity known as remission. An autoimmune disease is one that results from the abnormal activity of the immune system against one's body cells.
Inflammatory bowel disease is often confused with irritable bowel syndrome which is a noninflammatory condition.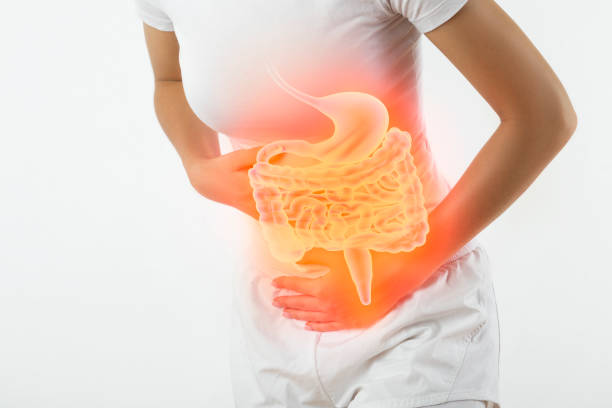 Causes of Inflammatory Bowel Disease
Although the exact cause remains unknown, it is linked to a variety of factors. Some of these factors include:
Genetics – The chances of developing inflammatory bowel disease is high if there is family history of the disease.
Environmental factors.
Childhood infections, such as previous Campylobacter and Salmonella infections.
Cigarette smoking – Interestingly, it worsens the course of Crohn's disease while it protects against ulcerative colitis.
Symptoms of Inflammatory Bowel Disease
Some of them include:
Diarrhea
Stomach pain
Bloody faeces
Vomiting
Fever
Joint pain
Reduced appetite
Tiredness
Poor growth
What is Crohn's Disease?
Crohn's disease is a chronic inflammatory condition that most commonly involves the end of the small intestine or the beginning of the large intestine. However, it may affect any part of the gastrointestinal system from the mouth to the anus.
Crohn's disease is characterized by an abnormal immune response to bacteria and other materials in the intestine which are mistaken for foreign substances. It can affect anyone but is most common in ages 15 – 30.
What is Ulcerative Colitis?
Ulcerative Colitis is another form of inflammatory bowel disease. In ulcerative colitis, the surface of the inner lining of the colon and rectum with part of the large intestine becomes raw and inflamed. They develop ulcers that may bleed and produce mucus.
Anyone can get ulcerative colitis. As it was stated earlier, several factors contribute to the development of ulcerative colitis including genetics, environmental stimuli, and childhood infections. The continuous inflammation of the colon and rectum lead to the symptoms seen in ulcerative colitis.
Treatment of Inflammatory Bowel Disease
There is currently no cure for inflammatory bowel disease. Fortunately, the treatment for both Crohn's disease and ulcerative colitis is largely similar. The goal is to control inflammation and by doing so, manage the symptoms and reduce the likelihood of complications. The treatment usually involves either drug therapy or surgery.
Anti-inflammatory drugs, such as corticosteroids, are usually the first-line drugs in the treatment of inflammatory bowel disease. Mesalazine is another anti-inflammatory drug that is used for long-term maintenance therapy. Immunosuppressive drugs, such as azathioprine, 6-mercaptopurine and methotrexate can be used if the anti-inflammatory drugs are not effective. Biological drugs can also be used.
Surgery is sometimes needed for severe disease. In ulcerative colitis, surgery that involves the removal of the entire colon and rectum and the extension of an internal pouch attached to the anus can be curative. However in some cases, a pouch is not possible. Here, a permanent opening in the abdomen (called a stoma) is created, through which stool is collected in a bag. Surgery is not curative with Crohn's disease. However, it may still be required to remove damaged sections of the bowel, drain abscesses, and relieve intestinal obstruction.
A word from HealthFacts to you
Health is not the only aspect of life affected by this disease. It can also have significant impact on everyday social situations. It is better to avoid a flare-up of inflammatory disease than to treat one. So you should always take your medications as they are prescribed. This gives you the best chance of staying well.