When a loved one has breast cancer, all bets are off. We try to do everything in our power to make sure that they beat it. Sometimes we even do so without thinking of ourselves.
The month of October is dedicated to breast cancer awareness worldwide. This is necessary because breast cancer is by far the most common cancer type in women of all ages. You would agree that worldwide sensitization on early detection and treatment is needed.
When cancer rears its ugly head, it is easy to give all the attention to the sick individual. This is how it should be, because they need all the support they can get. But we often forget to talk about how family members, close friends, loved ones are handling it. And what they should do about it.
If you have someone close to you battling breast cancer, you should read this piece. We have some tips for you, how you can take care of yourself and also be there for your loved one.
1. Give practical support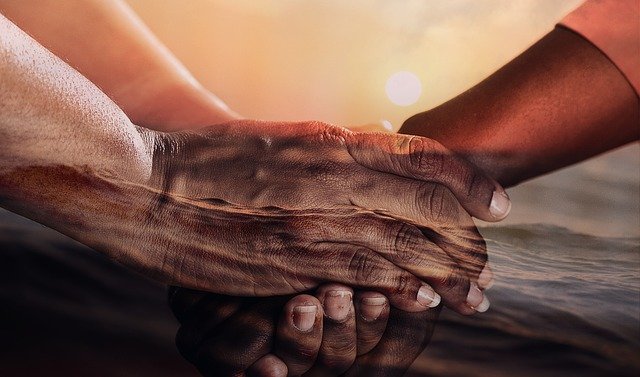 Chances are that someone battling breast cancer might not be bothered with practical everyday activities. Things like doing laundry, cooking, taking care of children, and so on.
This will be especially true if they are undergoing treatment that makes them weak and tired. Do these things without even being asked, because chances are that they would not ask. Anticipate their needs and and make it all happen.
2. Be their emotional wingman
Mood swings, depression, anger, hurt, shock fear, sadness, these are all emotions that someone diagnosed may be feeling. Don't try to tell them to feel otherwise or make it seem like they are overreacting.
Instead, as they are going through so many changes in their lives, be the one constant thing. Just be there, let them know that if they want to be emotional in any way, you are there for them, no judgement.
3. Take care of you
Yes, this is just as important as taking care of your loved one. It is also emotionally and physically draining on those they rely on. The fear, the uncertainty, constantly having to be the reliable one. It all adds up and can be a lot.
So, take some time to be a little selfish. Have a spa day, receive some stress, go for a few days vacation. Eat well, exercise, sleep well, recharge. We know it is hard on you too, sometimes you need a break from cancer-related stuff.
Breast cancer is beatable
According to the WHO, if breast cancer is detected early, and proper treatment is administered, there is a good chance it can be beaten. It is an ugly infection, but it can be defeated.
Normalize doing a breast examination often, check for lumps, dimples, discolourations. Be mindful of breast cancer warning signs. Do a full body checkup regularly, be conscious of what you put in your body and your health. Stay healthy, stay safe, stay alive.