Upon hearing the rumor of monkeypox in her child's school, this Nigerian woman was spotted jumping over the school's fence somewhere in Anambra state to save her child.
The picture which was posted on facebook a few days ago has fans commending her effort and motherhood in general.
According to the post, which was shared by a Facebook user, Blossom Martins, the pupils were allegedly injected with the virus by soldiers.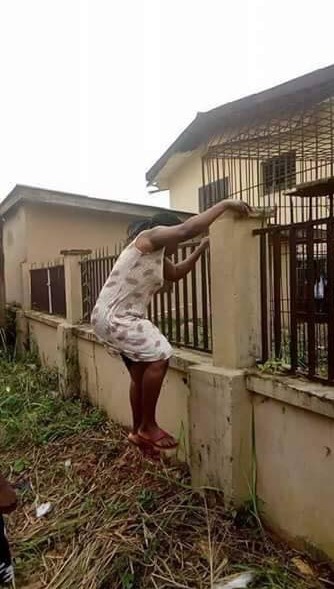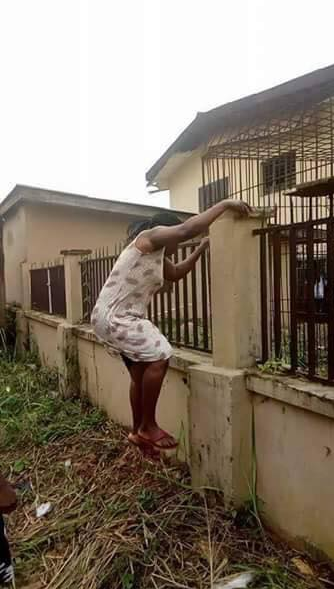 "Picture of a mother climbing the fence of a school in order to forcefully collect her child from the school after it was alleged that soldiers were injecting pupils with Monkeypox virus earlier today in Nnewi."
Fans of her life-saving action haven't stopped rendering praises and celebrating motherhood as well as taking time to celebrate their own mothers as well since then.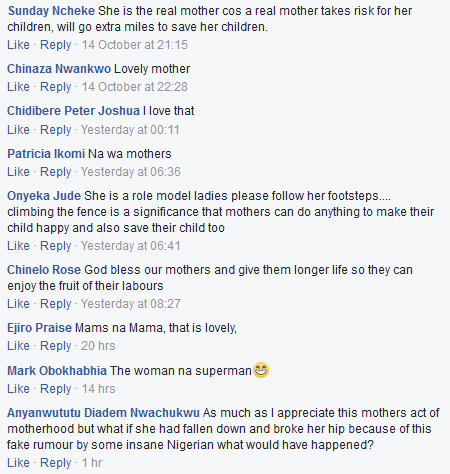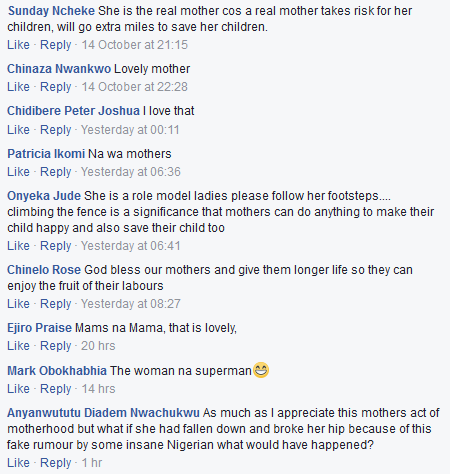 As regards the information about the soldiers injecting children with Monkeypox virus all in the name of medical outreach, Nigeria's Defence Headquarters (DHQ) has urged Nigerians to disregard allegations about the spread of monkeypox through military medical outreach.
"Nigerians should be assured that, the Armed Forces of Nigeria will continue to carry out its all-encompassing constitutional responsibility of 'national security' of which health security is inclusive.
"From the above, and in specific terms, the campaign of calumny against the Nigerian Army regarding the outbreak of Monkeypox should be disregarded."
Monkeypox, like Ebola, can be transmitted when a person comes into contact with the virus from an animal, human, or materials contaminated with the virus.
The virus is contacted via broken skin, respiratory tract, or the mucous membranes (eyes, nose, or mouth) and direct contact with body fluids with symptoms like fever, headache, backache, exhaustion, swollen lymph nodes and a couple of other signs.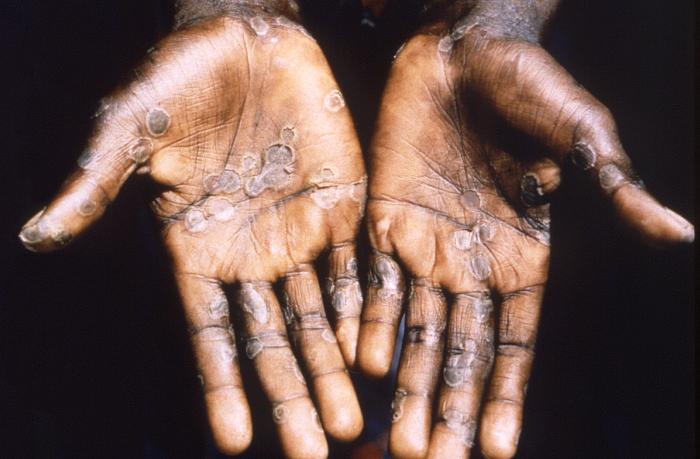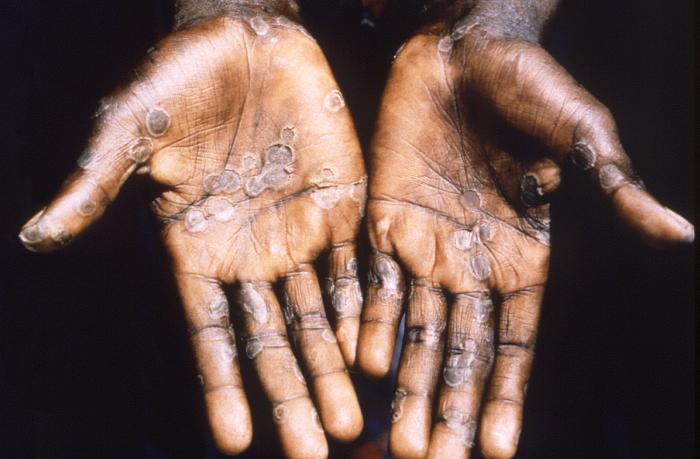 Eating the meat of an infected animal that has not been properly cooked also increases the risk of one getting the infection.
Monkeypox can, however, be prevented by avoiding contact with infected individuals and their properties, avoiding contacts with animals that are likely carriers of the virus (like a monkey) and practicing good hygiene.
Although there is no commercially available vaccine specifically for monkeypox, research is said to be ongoing to study antivirals, genetics, and rapid tests for monkeypox.