Lagosians are some of the most stressed people in Nigeria. Yeah, we know, of course we have mirrors. But lets face it, no one really cares to go for health check-ups and such, because mehn, there is really no time to check time when you are on the Lagos hustle. A few tabs of antimalarial every few months and enough panadol or paracetamol to survive in between.
In a bid to get in some exercise like the dear president who walked 800 metres, we decided to take a stroll and get to know how random Lagosians take health matters. We also wanted to know people's take on how an 800 meter walk like Buhari's can change or affect their health. So, let's get started. And don't forget to share your opinions with us too.
Onyebuchi: Hello, I am Onyebuchi, a pharmacist. I do health checkups regularly. I check my BMI and try to eat healthy…
HF: What do you think of the president's 800meter walk?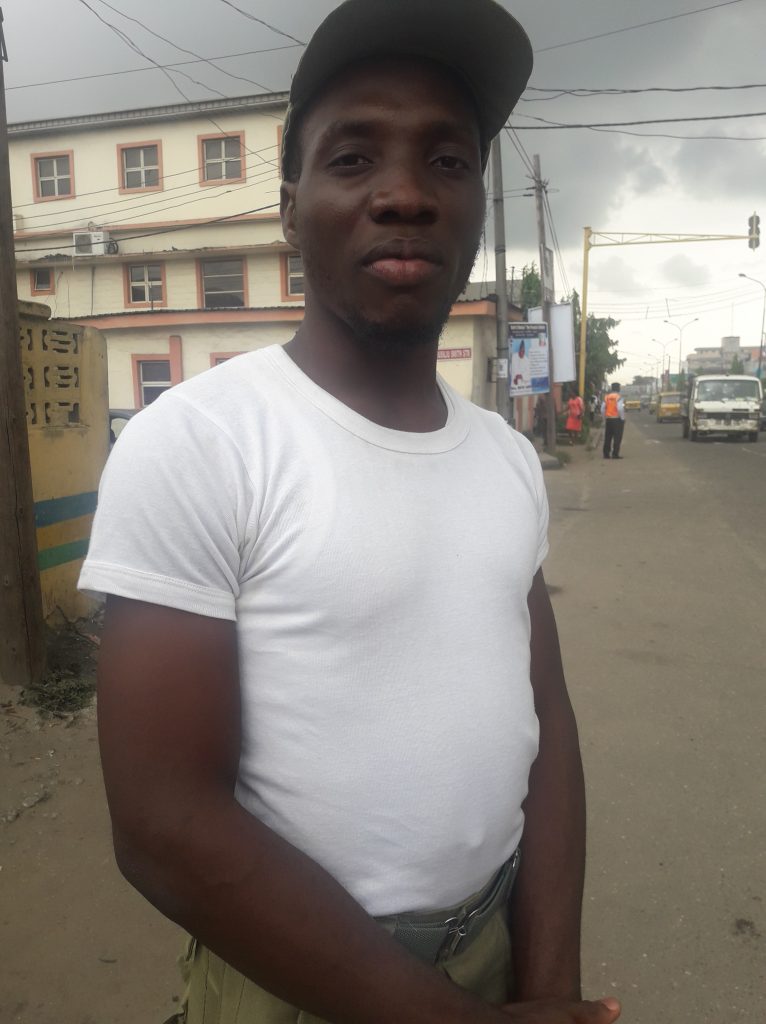 Onyebuchi: I think that was quite too much for him. He has the money, so why bother walking that distance? And frankly, its not good for his health. He is rich enough to ride in a car, walking doesn't change anything for anyone, so why put his health at risk.
We also met Aisha, a beautiful lady who graced us with some time telling us about her health and how childbirth has influenced it.
AISHA: Good afternoon. I had a checkup about 6 months ago, I should be getting another very soon. Although to be completely honest with you, I got the last one simply because it was free at Mushin local government. Well, I had a fair bill of health, although my blood pressure was a bit high. But I'm a nursing mother and I suffered from high BP during my pregnancy, as well as some scary weight gain. But since I wasn't really slim before my pregnancy, my doctor didn't see any cause for alarm. And I was also told that my weight would affect my blood pressure a bit, so that is also a factor. But I would try to check my stats very soon and once I'm done breastfeeding I can begin working on my weight.
And I have absolutely no interest in Buhari's walk. What's it got to do with me?
HF: Meet one person who believes so much in the efficacy of natural local herbs. and they do seem to be working fine for him though. Mr. Gbenga hasn't had cause to visit a hospital in years. So, what do we know?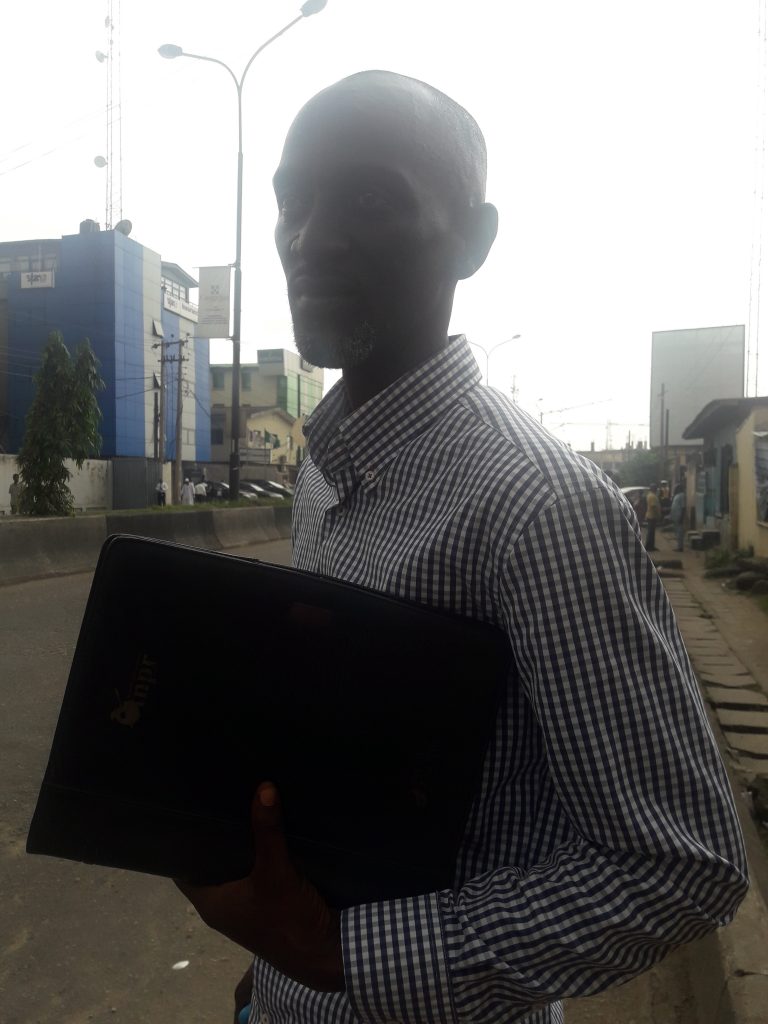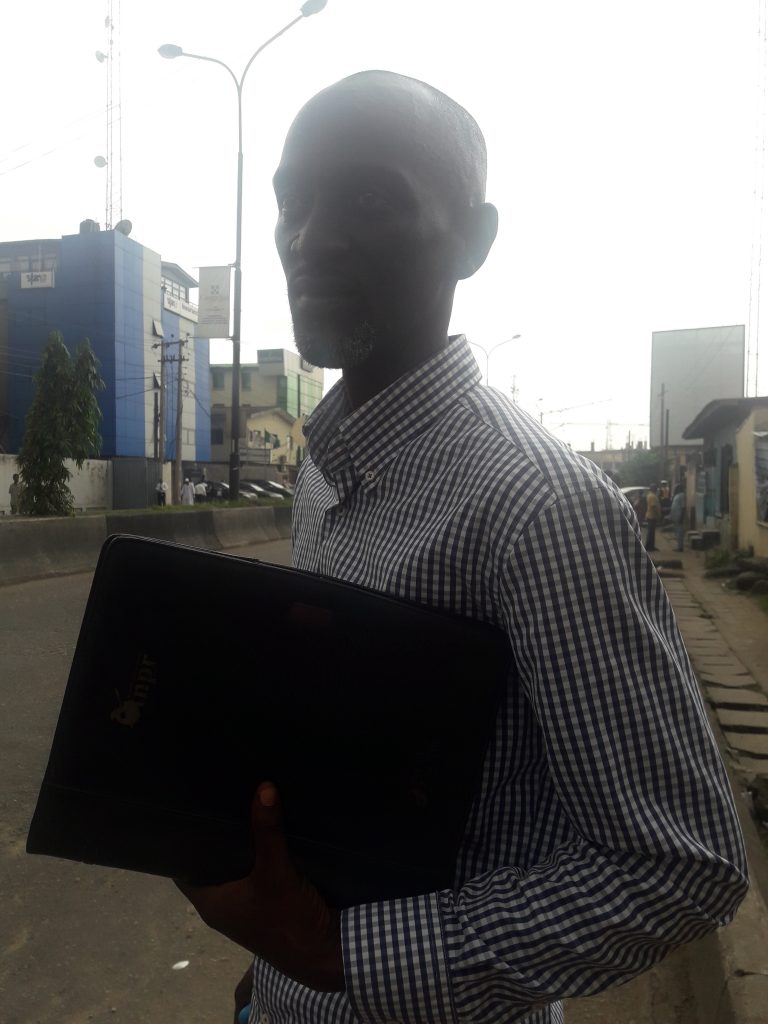 GBENGA: Hello, good afternoon. I never visit hospitals, I never take tablets, save for maybe when I was a kid. As long as I have been grown and responsible for my own health, I rely solely on herbs. I and my family rely on herbs and I haven't had cause to step in any hospital so far. I keep fit as you can see, I walk a lot and am always active.
HF: Ever walked from Yaba to Costain before? most likely not. You might want to take some lessons from our dear friend here. Mr. Uche sees health from all angles. He does his check-ups, believes in the goodness of walking as exercise and takes local herbs. How many of us do the all-rounda thing?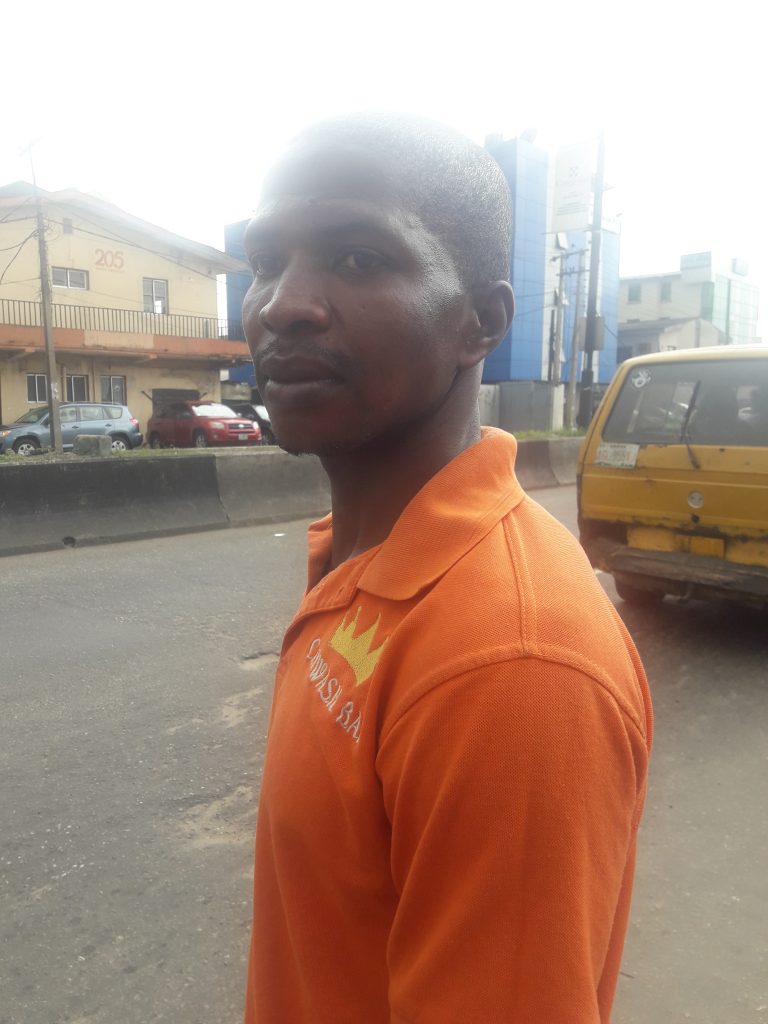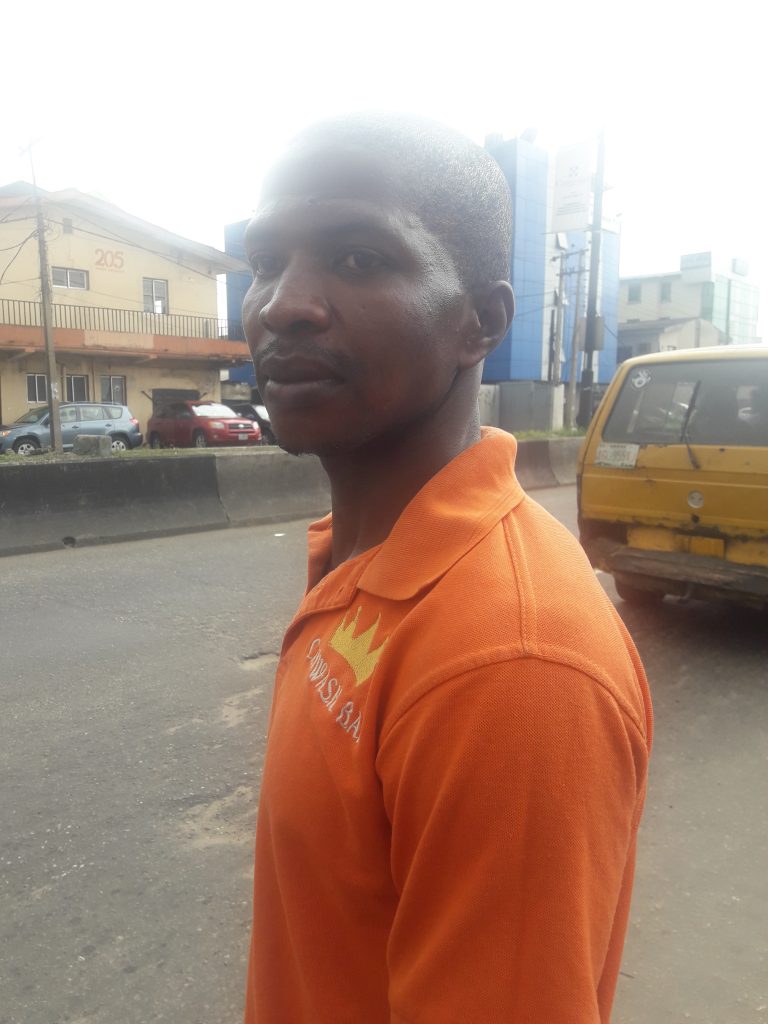 UCHE: I had my last check up about 2weeks  ago. I have regular checkups although I hardly fall sick. Staying fit is a priority so I walk a lot. I take a bus only when I'm going to really far places. Apart from these, I also take herbs regularly. Still took some this morning. Both the herbs steeped in water and those steeped in 'hot'/ogogoro [local gin], I take all and they keep me healthy. So, walking 800metres isn't a big deal. I've walked much more than that today.
HF: And the beautiful and sweet-natured Abigail who would love to have flawless skin.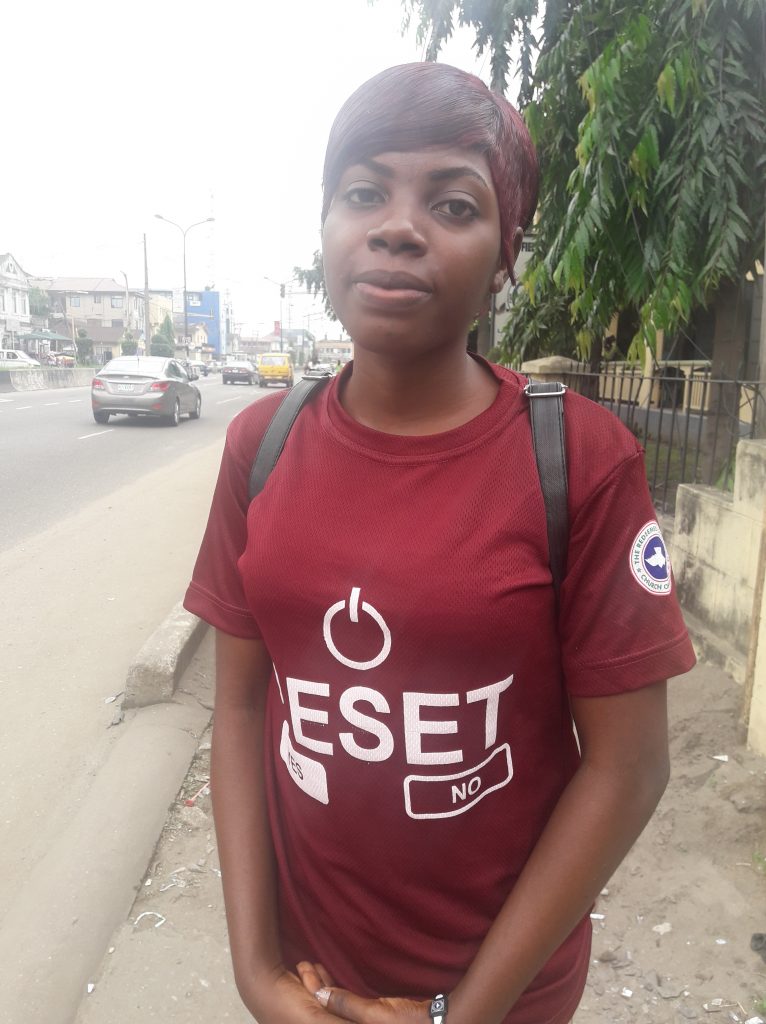 ABIGAIL: My most important thing when it comes to health is my face. I absolutely LOVE a smooth face!!! I don't really know my BMI (Body Mass Index), but I think I'm pretty good. My weight is 50kg and at 5ft 2 I believe I've got a good BMI. [And she was right.]
HF: Some people would rather not communicate with a random stranger, talk least of having their pictures taken. Two women who were quite vocal about how much stress was contained in their lives also contributed.
WOMEN: Hello, well, we walk over 800 metres every day. in fact today we have walked over 800 metres from where we are coming to get here.