World Health Day is an annual celebration held every 7th of April. The World Health Organization (WHO), the international health governing body, was founded on this day in 1948. Today represents her 75th anniversary.
The WHO was founded to promote health, keep the world safe, and serve the vulnerable. This would ensure everyone everywhere attained optimal levels of physical, mental, and social well-being.
Annually, World Health Day allows WHO to celebrate its public health achievements and milestones since its inception, appreciate everyone who works to keep the planet healthy, and reiterate its support for innovation and research in healthcare. The day also promotes awareness about specific themes on health priorities of the WHO and encourages people to be conscious of the importance of good health. This year's theme is Health for All.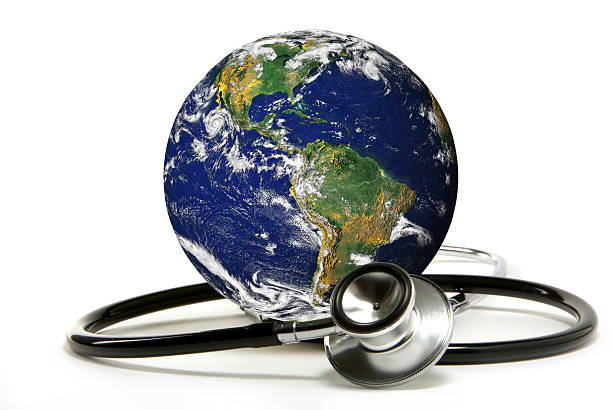 In many developed countries, citizens have access to quality health services. If one is not feeling well, they can easily visit the doctor. In case of emergency, there are emergency helplines that can be contacted for immediate treatment or transportation to the hospital.
However, in many other parts of the world, including Nigeria, a large percentage of people have limited access to good healthcare. Statistics reveal that 63% of Nigerians are poor and cannot afford to pay for basic health services. Many have to make difficult choices to either pay for food or healthcare. World Health Day aims to bring awareness to these issues around the world.
Core Messages of Health for All
Some of the messages of this year's theme are as follows:
Everyone should enjoy good health for a fulfilling life in a peaceful and sustainable world.
The right to health is a basic human right; no one should be deprived of access. Anyone needing health services should have convenient and timely access without financial constraints.
All hands must be on deck to fully actualize the goal of Health for All. Every individual and community are responsible for their health. Skilled health workers are expected to provide quality services, and policymakers must be committed to investing in universal health coverage.
Universal Health Coverage (UHC) offers financial protection and access to quality health services. It also contributes to poverty alleviation as it recognizes that the economic stability of people protects against public health crises. Ultimately, we draw closer to achieving Health for All.
At HealthFacts Ng, we believe quality healthcare should be available for everyone. Our goal is to strengthen your health proactively by providing you with information that improves your nutrition and diet, physical, social, and mental health.
Happy World Health Day 2023!