The World Rabies Day is celebrated to raise awareness on rabies and to bring relevant partners together for rabies prevention and control. One of such efforts is a global framework to eliminate rabies launched by the WHO. Rabies is a deadly but preventable viral infection. It spreads to people and pets that have been bitten or scratched by rabid animals, usually a dog.
The virus infects the brain and nerves, leading to paralysis and death. Symptoms in humans usually show up 3-12 weeks after infection. It starts with headache, fever, anxiety, and discomfort. It then progresses to aggressive behavior, hallucination, muscle spasm, frothing in the mouth, paralysis, and difficulty in breathing or swallowing.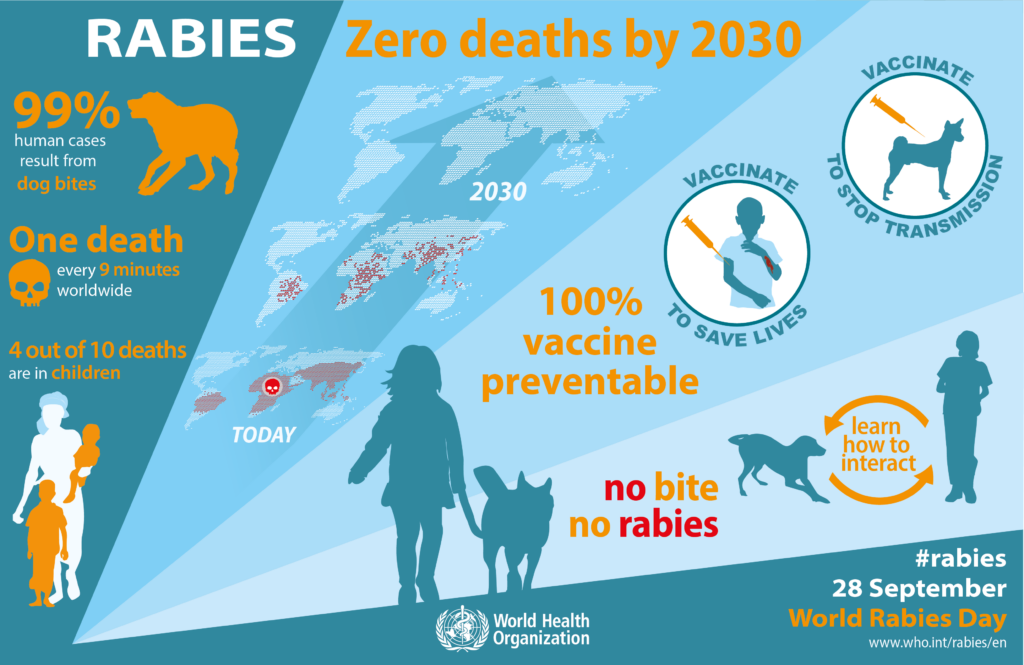 According to the WHO, rabies causes about 59,000 deaths yearly in over 150 countries, and 95% of these cases occur in Africa and Asia. Africa records about 21,476 mortality yearly due to dog-mediated rabies but spends the least on Post Exposure Prophylaxis (PEP).
In Nigeria, there are about 10,000 human cases of rabies yearly and this poses a risk to dog handlers and processors all over the country. Asides dogs, other animals like bats, horses, monkeys, cats, and cows can carry rabies.
In line with the 2020 World Rabies Day theme, "End Rabies: Collaborate, Vaccinate", here are three steps you could take to help stop the spread of rabies:
Preventing rabies in pets
To prevent rabies in pets, take your pets to the veterinary doctor regularly and ensure that their rabies vaccination is up-to-date. A usually docile dog becoming aggressive or vice versa is a symptom of rabies.
Furthermore, fear of light and water is a reason for concern. Take the dog to the vet as soon as possible. In addition, supervise them and keep them away from strays so that they don't get bitten by rabid wild animals.
It could also be useful to neuter them or do not keep too many at a time so that you can take proper care of them. These steps would keep your dog uninfected so they cannot pass it on to you.
Neighborhood watch
Another thing you can do is to stay away from wild animals and strays. There are cases of strays and dogs without a leash in Nigeria that bite and infect people, leading to their death. If you notice strays around, or neighbors that do not leash their dogs, report them to the police. Also, do not let bats enter your house or other structures around you.
Travel measures
Although rabies is endemic in Nigeria, it is easier to take precautions in an environment you are familiar with. However, you should avoid contact with animals, dead or alive, when you visit rabies risk areas. Also, if you need to travel to these places, you should consider getting preexposure vaccination. It could also be helpful to get this vaccination as a Nigerian.
What to do if you have been bitten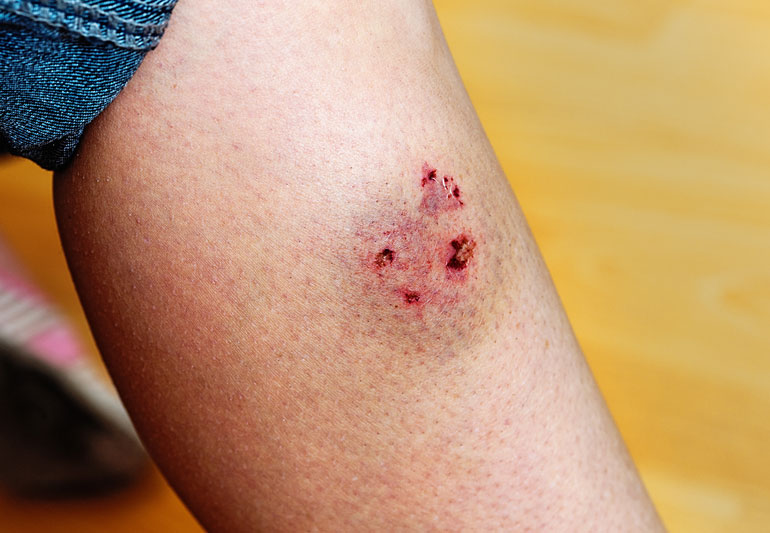 If you get bitten, clean the wound immediately with soap and running water for some minutes. Then proceed to disinfect the wound with 70% ethanol (spirit) or iodine. The next step is to go to the nearest hospital for rabies postexposure prophylaxis (PEP) on the very same day and on day 3,7 and 14.
It consists of a dose of human rabies immune globulin (HRIG) and rabies vaccine for people who have not been previously vaccinated. For those that have already been vaccinated, the rabies vaccine would suffice.