Hangover cures are finally here. Thanks to this 24 year old Nigerian doctor.
Nigerian doctor and one time Nigerian model, Dr. Emeka Okorocha, a junior doctor with the National Health Service (NHS) in the UK has just become the latest internet sensation and gained millions of female fans after he posted a video of him sharing hangover cures on the internet which went viral a couple of days ago.
According to Okorocha, "When people ask me whether continuing to drink will help their hangover, I beg them not to do it. You should take at least 48 hours for your body to rest before taking alcohol again."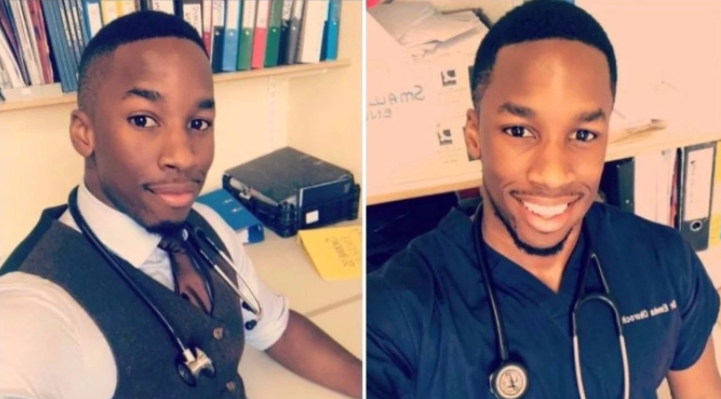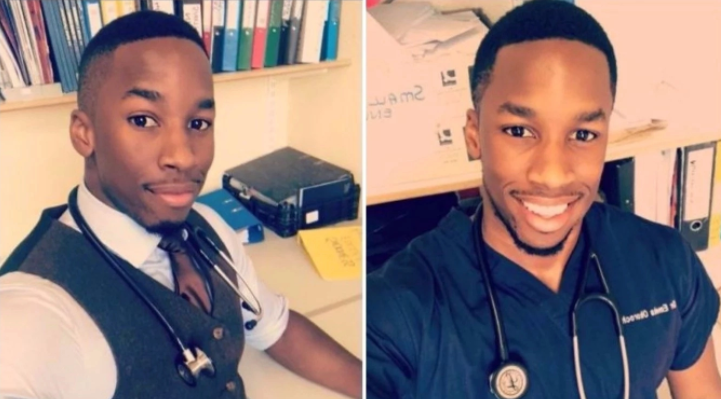 As a result, Okorocha offers tips on how to deal with a crazy hangover in a 2-minute clip (hangover cures) which was done to promote BBC3's new TV series, "Junior Doctors: Blood, Sweat and Tears on which Dr Emeka appears."
ALSO READ: HELLO WEEKEND – THE DO's And DON'Ts OF A GREAT NIGHT OUT
According to the Okorocha, who hails from River State, Nigeria and studied Medicine at University of East Anglia (UEA) where he was crowned most eligible bachelor,
"I'd always regret it the night after when my head was spinning and everyone else was functioning.
I lived in a house full of male medical students and we would often get competitive on nights out, organising drinking contests and seeing who could be the last man standing."
The hangover cures video reportedly has over two million views since it was shared on social media making the young doctor an internet sensation.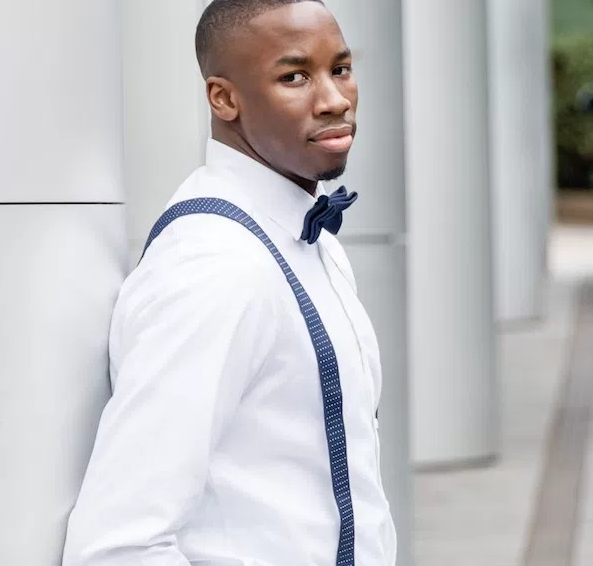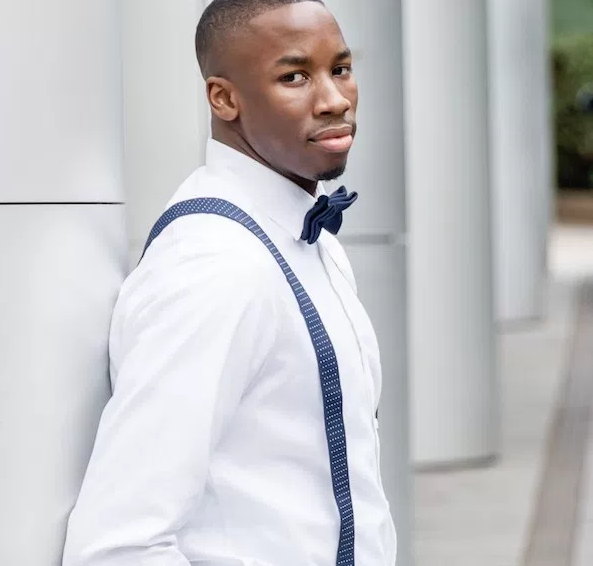 Known for his fashionable personality and good looks, Okorocha, who has come up with these hangover cures, has captured the hearts of a good number of female fans all over.
Okorocha's tips for the hangover cures include, Virgin Mary, Banana and honey sandwich, Ginger Tea and Seat on the sheets.
You can watch the video here.
According to his BBC3 profile, Okorocha began his role with the NHS in April and currently specialises in general surgery.