Many of us learned about genotypes during biology class. And we probably remember one or two details now because of sickle cell anemia. The most we use it for these days is to decide if we can go ahead with a new love interest or not. Either way, there are some basic facts about genotypes that should know.
First, what is genotype?
Your genotype shows the type of protein in your red blood cells, you inherit it from your parents. Due to this, two people with the AS genotype should not have children as their children could inherit the hemoglobin S genotype.
It is not just enough to know that AS parents could bear children with sickle cell anemia, though. There are some other important facts about blood genotypes you should know.
1. There are six hemoglobin genotypes in humans
We are familiar with the AA, AS and SS genotypes but there are in fact six of them. The AC, SC and CC are less common types of haemoglobin genotypes. While people with CC genotype have the haemoglobin C disease, those with genotype SC have Sickle cell hemoglobin C disease.
2. People with AA are more susceptible to malaria
Genetic composition plays a role in determining vulnerability to infectious diseases and malaria is no exception. Studies show that people with genotype AA are more likely to come down with malaria than AS and SS.
3. How genotype is transmitted to children
When an AS/C mother and father have kids, there is a one in four chance that one of the kids will be affected by the SS/SC gene. They is also a 2 in four chance that 2 of them will only be carriers of the S/C gene. Finally, there is a 1 in four chance that only one will be unaffected by the SS/SC gene at all.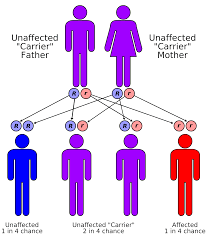 4. A genotype is different from a blood group
Genotypes are determined by the type of haemoglobin that makes up the red blood cells. The protein molecules found on the surface of the red blood cells determines the blood group of a person. What this means really is that they are different, and they have different implications.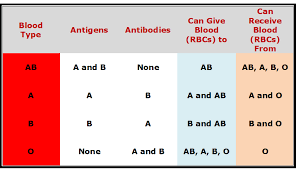 5. Nigeria has the highest number of people with SS genotype
You may know about sickle cell anemia and what to do to avoid having children with this genotype. But Nigeria still has the highest number of people with SS genotype in the world. In addition, 25% of the population carry the AS genotype.
This means that despite our knowledge, there are people who do not know about these issues. You can do your part to reduce the occurrence of this genotype in the country. Tell somebody about these facts you just learned! You might be saving a life.