Mango is currently the fruit of the season and you shouldn't let it go by without enjoying the goodness that likes in this nature-wrapped fruit.
Rich in fiber, and also an excellent source of dietary fiber, vitamin B6, vitamin A and vitamin C, the fruit which is low in saturated fat, cholesterol and sodium belongs to the same family as cashews were originated in southern Asia, more specifically in Burma and eastern India, almost 4,000 years ago.
Each mango fruit has about 107 calories and a host of nutritional contents like, Protein (0.8 g), fiber (3 g), and carbohydrates (28 g).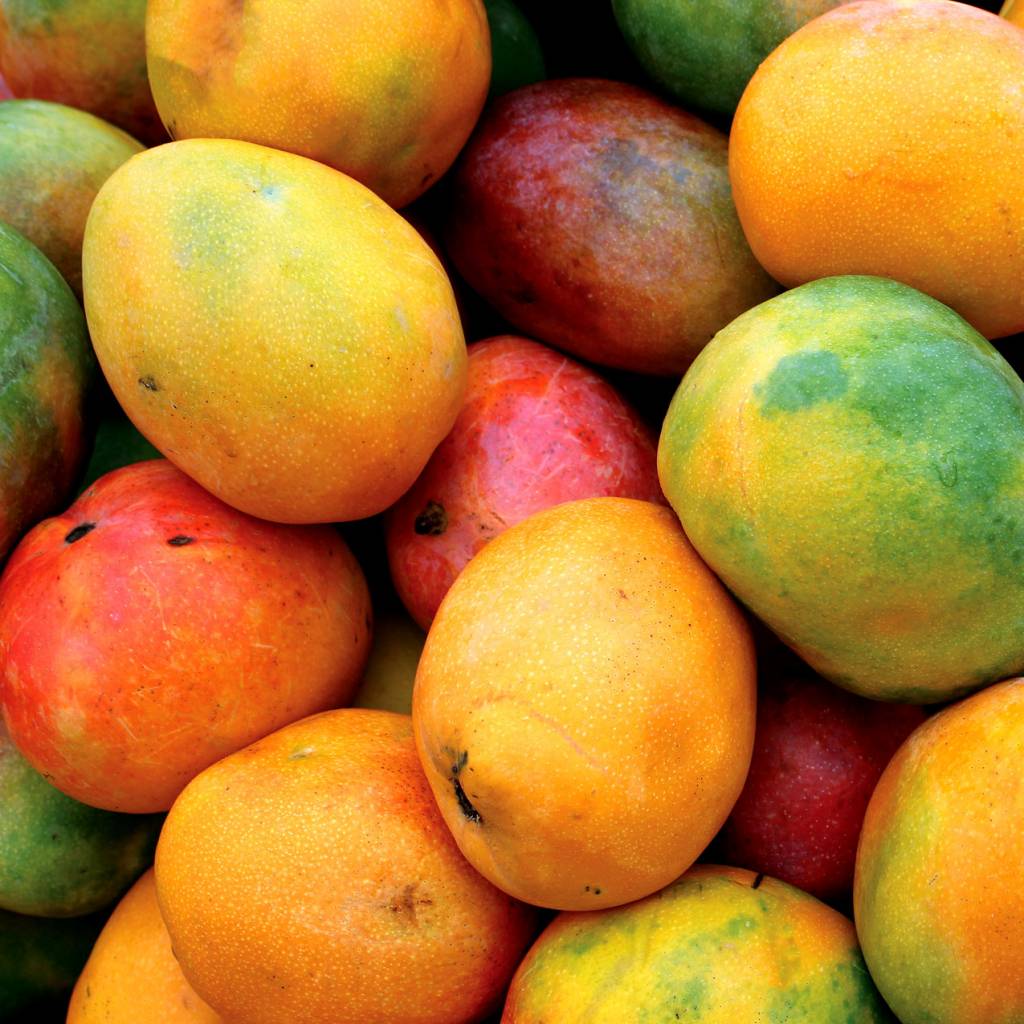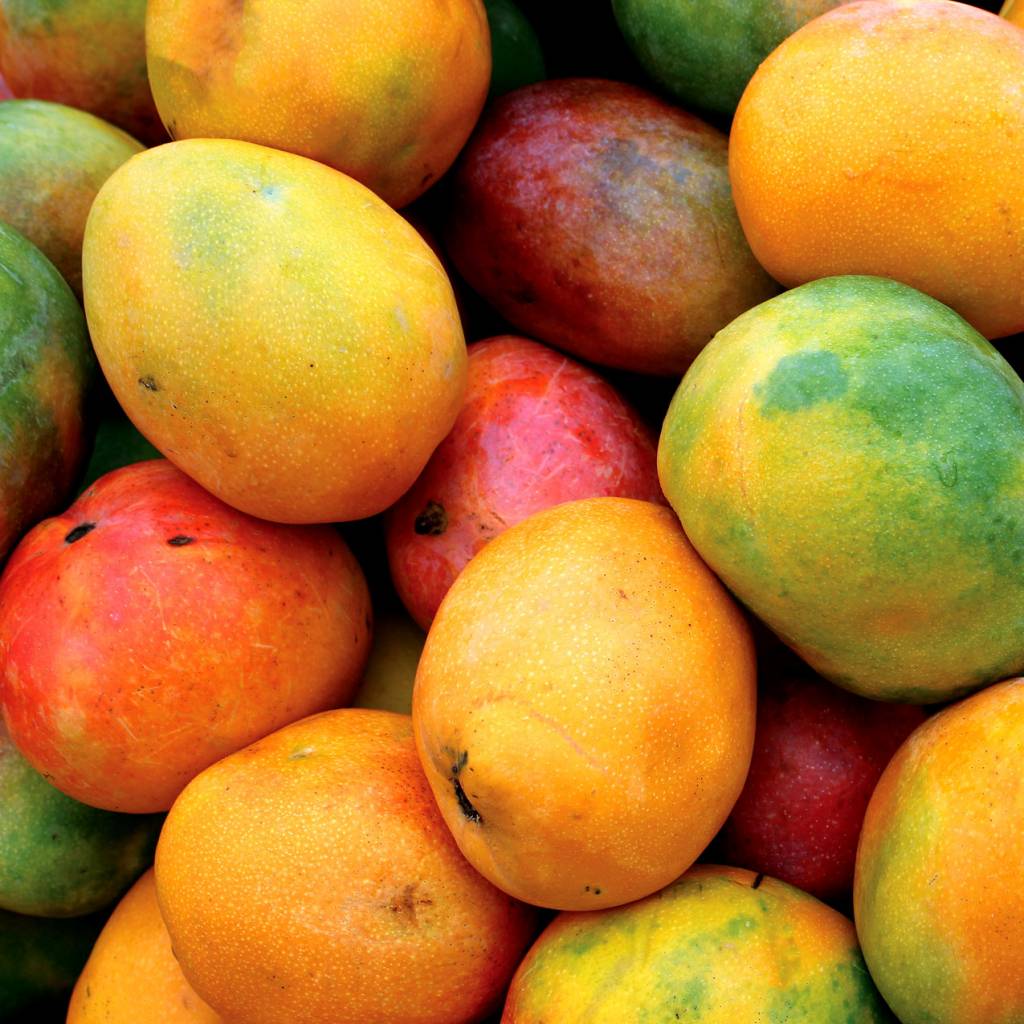 It also contains vitamins like vitamin A (1262 IU), the most prominent nutrient in mangoes, vitamin C (45.7 mg), vitamin E (1.8 mg), vitamin K (6.9 mcg), thiamin (0.1 mg), riboflavin (0.1 g), niacin (1 mg), vitamin B6 (0.2 g), folate (23.1 mcg), pantothenic acid (0.3 mg), and choline (12.5 mg).
Also, a single mango contains adequate minerals like iron (0.2 mg), potassium (257 mg), calcium (16.5 mg), phosphorus (18.2 mg), sodium (3.3 mg), zinc (0.1 mg), copper (0.2 mg), and selenium (1 mcg).
These nutritional contents in mango are definitely responsible for the fruit's health benefits.
ALSO READ: Is Red Meat Really That Bad For You?
1. Prevent Cancer
Mangos have high amounts of pectin, a soluble dietary fiber that efficiently contributes to lower cholesterol levels in the blood. Also, pectin helps prevent the development of prostate cancer.
Also, according to a study conducted by Texas AgriLife Research, food scientists tested mango polyphenol extracts on colon, breast, lung, leukemia, and prostate cancer tissue; mangoes were shown to have some impact on all cancers tested but were most effective with breast and colon cancers.
2. Lower Cholesterol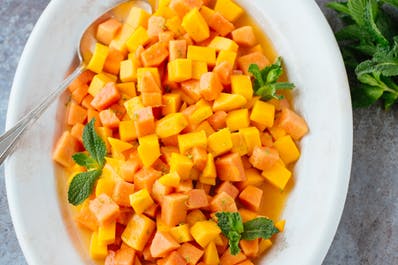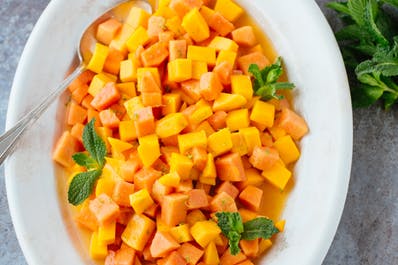 According to a study conducted by the University of Madras, mangiferin (one of the primary compounds in mangoes) lowered the cholesterol levels in lab rats while it increases the levels of HDL (high-density lipoprotein), the good cholesterol.
3. Mango can help with Diabetes
Although research is still ongoing as regards this but mango leaves seem to show potentials in the treatment of diabetes as it helps normalizes insulin level in the blood.
According to a study conducted in Mysore, it proved that the extract of a mango peel has antidiabetic properties which can help with diabetes.
Traditionally, it can be taken by placing 10 or 15 mango leaves in warm water and close it with a lid before going to bed. In the morning, drink the water on an empty stomach after filtering the leaves.
4. Boosts immune system
As a result of the generous dose of vitamin C and vitamin A in mangos, plus about 25 different kinds of carotenoids contained in the fruit, it can help keep your immune system healthy and strong.
5. Aids Digestion
Mango contains bioactive ingredients like esters, terpenes, and aldehydes contribute in enhancing appetite and also improve the function of the digestive system.
Now that you know what health benefits mangos have to offer, what are you waiting for? Hurry to the nearest market.