Carrots are often thought of as the ultimate health food. It is one of the most widely used and enjoyed vegetables in the world, partly because they grow relatively easily, and are very versatile in a number of dishes and cultural cuisines it has the ability to increase the health of your skin, boost the immune system, improve digestion, increase cardiovascular health, detoxify the body, and boost oral health.
Carrot is categorized as a root vegetable. It is typically orange in color, but purple, white, yellow, and red carrots are out there, just not as common. The taproot of the carrot is the part of the vegetable most commonly eaten, although the greens are still beneficial in salads and other forms.
Carrots in the wild have a woody core element that is not very palatable, so cultivation has eventually selected that characteristic out so we are left with the form of carrots that we are familiar with today. Both adults and children like carrots because of their crunchy texture and sweet taste, so this is one of the valuable vegetables for parents, as children seem to enjoy eating them, a rare exception!
Why exactly are the root vegetables so good for our health?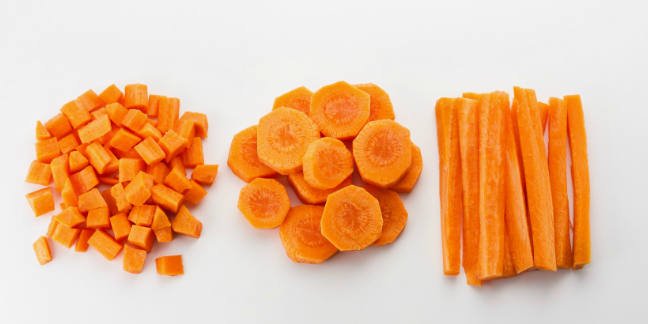 The health benefits of carrots include reduced cholesterol, prevention from heart attacks, warding off of certain cancers, improving vision, and reducing the signs of premature aging. Furthermore, carrots have the ability to increase the health of your skin, boost the immune system, improve digestion, increase cardiovascular health, detoxify the body, and boost oral health in a variety of ways.  They also provide a well-rounded influx of vitamins and minerals. The many medicinal and health benefits of carrots, along with its delicious taste, are what makes this such an important vegetable in cultural cuisines across the globe,
Incorporating carrots into your diet
Carrots can be found in supermarket year-round, but are available locally during their biannual seasons in the spring and fall. They are a versatile vegetable and commonly eaten raw, steamed, boiled, roasted and as an ingredient in many soups and stews. They can be bought fresh, frozen, canned or even pickled.
Carrots are best stored in the refrigerator in a sealed plastic bag. If the greens are still attached to the top of the carrot, remove them before storing to prevent the greens from drawing out moisture and nutrients from the roots. Carrots should be peeled and washed before consuming.
Shredded carrots can be used in coleslaw, on salads, in wraps or as an ingredient in baked goods such as cakes and muffins due to their sweet flavor.
Carrot sticks or baby carrots make for a great snack and are often a popular vessel for herbed dips and hummus and on variety vegetable trays.
Carrots are a popular vegetable to juice because of their sweet mild flavor.
Eating carrots raw or steamed provides the most nutritional value.
Nutritional benefits of carrot:
An overwhelming body of evidence exists suggesting that increased intake of antioxidant-rich fruits and vegetables reduce cancer and cardiovascular disease risks, carrots included.

Vitamin A
One medium carrot contains 204 percent of your daily recommended value of vitamin A, a vitamin found in animal and plant-based foods. In plant-based foods, this vitamin is produced by your body from the nutritional compound beta-carotene. This vitamin, also known as retinol, is responsible for maintaining the health of your eyes. Vitamin A helps your eyes retain their ability to adjust to changes in light and maintains necessary moisture and mucus levels of your eyes.
Diabetes:
Carrots are good for blood sugar regulation due to the presence of carotenoids in this delicious vegetable. Carotenoids inversely affect insulin resistance and thus lower blood sugar, thereby helping diabetic patients live a normal, healthy life. They also regulate the amount of insulin and glucose that is being used and metabolized by the body, providing a more even and healthy fluctuation for diabetic patients.
Carrots have antiseptic qualities and can therefore be used as laxatives, vermicides and as a remedy for liver conditions. Carrot oil is good for dry skin because it makes the skin softer, smoother and firmer. Furthermore, carrot juice improves stomach and gastrointestinal health.
Prevention of heart disease:
High cholesterol is a major factor for heart disease. Since regular consumption of carrots reduces cholesterol levels, it is a good idea to consume a healthy dose of carrots, in order to prevent heart-related problems.
A group of Swedish scientists discovered that these root vegetables can reduce the chances of having a heart attack. A study conducted at the Mario Negri Institute of Pharmacological Research in Italy found that those who ate more carrots had 1/3 as high risk of heart attack as compared with those who ate less  carrots.
Digestion:
Carrots, like most vegetables, have significant amounts of dietary fibre in those orange roots, and fiber is one of the most important elements in maintaining good digestive health. Fiber adds bulk to stool, which helps it to pass smoothly through the digestive tract, and it also stimulates peristaltic motion and the secretion of gastric juices. A medium carrot will provide you with 2 g of fiber, or 7 percent of the daily recommended value.
Altogether, this reduces the severity of conditions like constipation, and protects your colon and stomach from various serious illnesses, including colorectal cancer. Fiber also boosts heart health by helping to eliminate excess LDL cholesterol from the walls of arteries and blood vessels.
Immune Booster:
Carrots contain a number of antiseptic and antibacterial abilities that make it ideal for boosting the immune system. Not only that, carrots are a rich source of vitamin C, which stimulates the activity of white blood cells and is one of the most important elements in the human immune system.
Culled from: medicalnewstoday.com