Eggs are a superfood, rich in protein, many vitamins and minerals. They provide us with all of the nine essential amino acids we need in our bodies. A great food like this one, is not so easy to come by!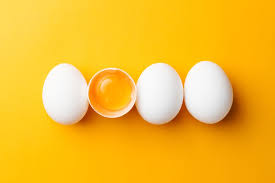 #1.

Egg white is rich in B vitamins
#2.

Hidden sources of egg products include
#3.

Egg white is an almost pure source of protein
#4.

Eggs are high in bad cholesterol
#5.

Egg yolks can reduce the risk of cataracts and macular degeneration
Recommended: True or false, peptic ulcer edition.